Introduction to Merdeka Day
Malaysia Independence Day, also known as National Day Malaysia or 'Hari Merdeka' in Malay, is celebrated on August 31st to acknowledge the Malayan Declaration of Independence that occurred on the 31st of August 1957. Article 160 of Malaysia's Constitution defines it as the formal independence day when the country gained independence from the British colonial administration.
Crowds gathered at Kuala Lumpur's Merdeka Square (Dataran Merdeka) on the night of August 30, 1957, to witness the British handover of power. The Union Jack in the square was lowered at the stroke of midnight. Malaysia's new flag was raised as the national anthem Negaraku was played. The crowd responded by chanting "Merdeka" seven times.
Typically, the celebrations begin in early August with a variety of programmes and national tournaments. August is also known as the National Month because of the celebrations.
Things To Do On Merdeka Day 2023
1. Watch the Merdeka Parade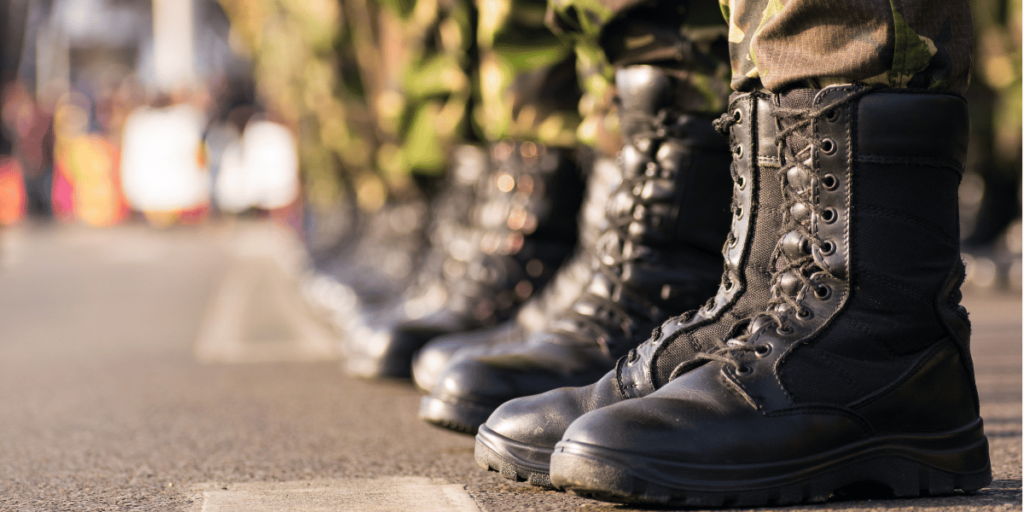 The Merdeka Parade, also known as the Independence Day Parade and the National Day Parade, is conducted on August 31 every year to commemorate Malaya's independence. Since Malaysia's independence, the event has typically been held at Merdeka Square Kuala Lumpur, also known as Dataran Merdeka, which was the original site of the first Merdeka Parade on September 1, 1957.
For more information on the Merdeka parades and events, you can refer to the Merdeka360 portal.
2. Decorate your home with the Jalur Gemilang flag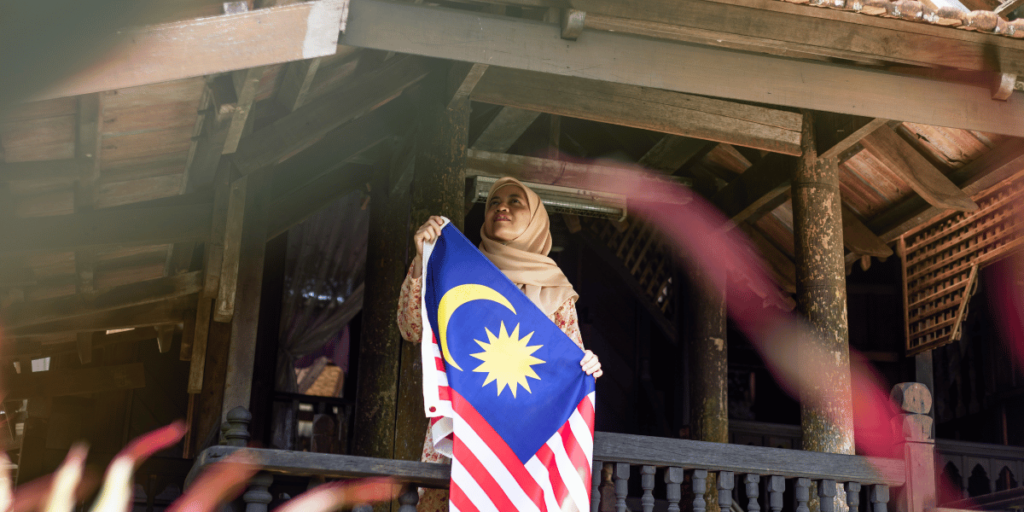 Display the Malaysian flag to disseminate the Merdeka spirit and inspire patriotism. Merdeka Day marks the Malayan Declaration of Independence on August 31, 1957, and one of the ways to show our love for the country is by flying the National flag. You can decorate your home, and if you want to take it a step further, enter the Merdeka House competition, which is normally held by the neighbourhood!
3. Fill yourself with Nasi Lemak from Sunway Resort's Nasi Lemak Buffet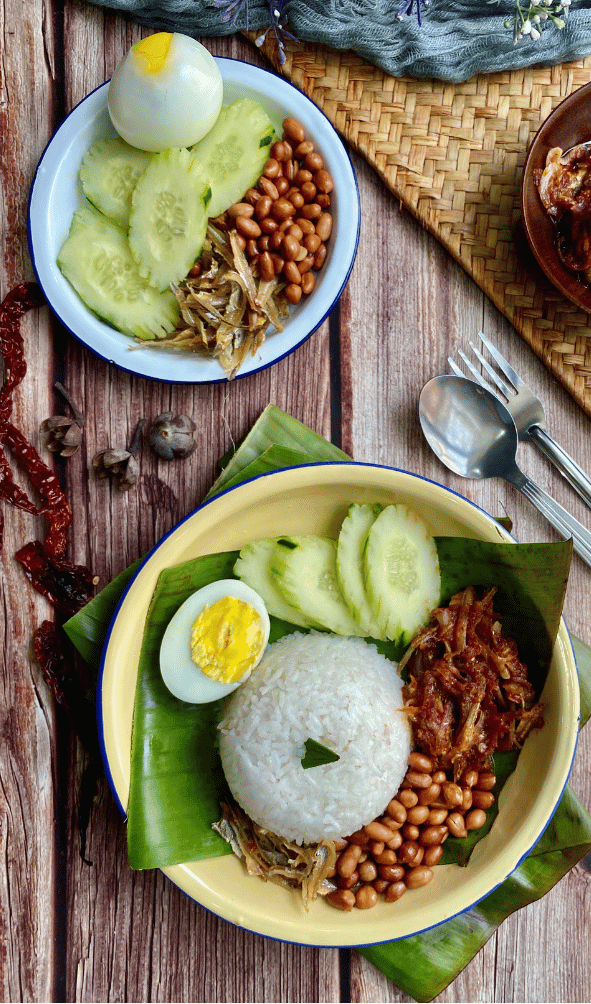 Sunway Resort honours Malaysia's national dish with a buffet featuring a wide range of nasi lemak, including nasi lemak pandan, kuning royal, and bunga telang. Choose from a variety of slow-cooked sambals, each topped with a different sort of crispy ikan bilis.
Address: Lobby Level, 1, Persiaran Lagoon, Bandar Sunway, 47500 Petaling Jaya, Selangor
Opening Hours: Monday to Sunday, 6:00am – 10:30pm
4. Batik painting at Pasar Seni
On Merdeka Kuala Lumpur day, explore your creativity via Batik painting at Ainna Artwork. They charge RM15 for pre-designed 20cm x 20cm canvases and RM30 for 30cm x 30cm canvases. Pre-made patterns are available, but you may also create your own. The paints and tools are all provided by them!
Address: Lot 1.03A G Floor, Central Market Annexe, Jalan Hang Kasturi, City Centre, 50050 Kuala Lumpur
Opening Hours: Monday to Sunday, 10:30am – 6:00pm
5. Pay tribute at Tugu Negara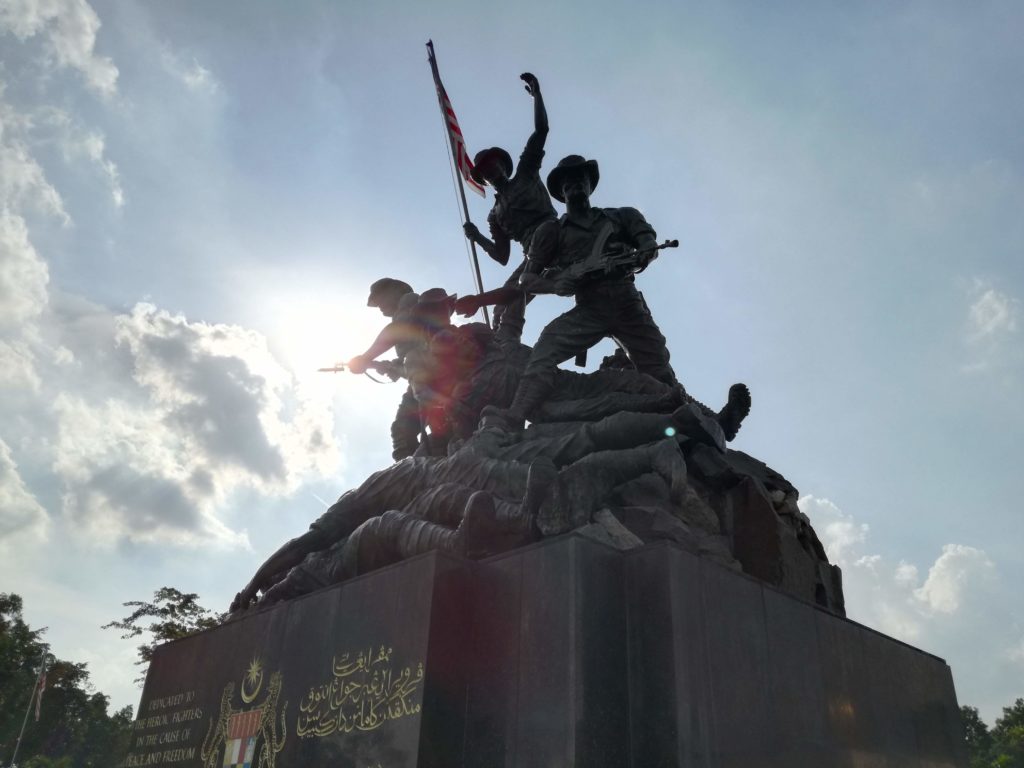 The enormous bronze monument was built to memorialise the brave servicemen who perished defending the country during the Communist Insurgency of the 1950s. The Tugu Negara, which is steeped in Malaysian history, stands towering and strong as a testament to the sacrifices made by our nation. As we remember all those who gave their life for the country, visiting this site may elicit mixed feelings, including memories of trials, victories, and grief.
Address: Perdana Botanical Garden, Jln Parlimen, Kuala Lumpur City Centre, 50480 Kuala Lumpur, Federal Territory of Kuala Lumpur
Opening Hours: Monday to Sunday, 7:00am – 6:00pm
6. Experience The Merdeka Day countdown at the Musical Fountain, KLCC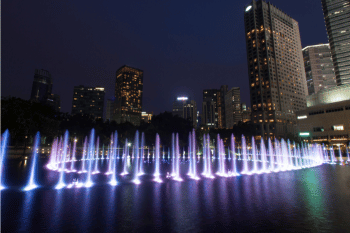 During the Merdeka Day countdown at the Musical Fountain, KLCC, join in the cheers and screams of "Merdeka" and sing along to the National Anthem. While you're there, you can enjoy the vivid display of the musical fountain and the performances of various performers. In the background, you can also see the magnificently lit-up Petronas Twin Towers.
Address: Petronas Twin Tower, Kuala Lumpur City Centre, 50088 Kuala Lumpur, Federal Territory of Kuala Lumpur
Operating Hours: 31 August, 12:00am
7. Have a stay at Else Retreats Kuala Lumpur
Located in the heart of Kuala Lumpur, yet with an emphasis on tranquillity, nature, and self-discovery, it immediately beckons visitors to detach from the noise of everyday life. Minimalist lodgings, must-try restaurants, and holistic health are all on the menu. Since it is in the heart of Kuala Lumpur, you may also experience the spirit of Merdeka Day through the decorations and crowds.
Book yourself a room for National Day Malaysia here!
Address: 145, Jalan Tun H S Lee, City Centre, 50000 Kuala Lumpur, Wilayah Persekutuan Kuala Lumpur
8. Enjoy the Sarawak Layer Cake from Cake Moments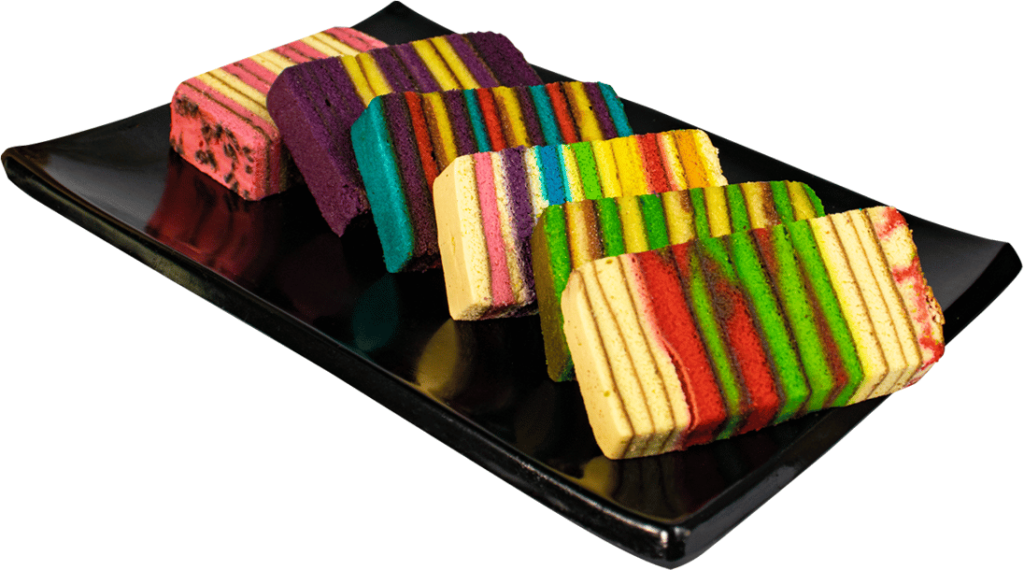 If you're looking for something sweet to celebrate Merdeka, nothing beats kek lapis (or layer cake). You no longer need to fly to Sarawak now that the kek lapis is available near you.
Address: Lot LG1-FH-17, Lower Ground 1, Mitsui Shopping Park LaLaport, 2, Jln Hang Tuah, Bukit Bintang, 55100 Kuala Lumpur, Federal Territory of Kuala Lumpur
Opening Hours: Monday to Sunday, 10:00am – 9:30pm
9. Have a movie night of local movies with your loved ones
You can have a movie night with amazing Malaysian directors. 'Ola Bola' and 'Geran' are two patriotic films or plays that may inspire you to love the country, Malaysia. You can also watch classic films made by the legendary P. Ramlee and Yasmeen Ahmad.
10. Make a memorable trip to Royal Floria Putrajaya
If you enjoy looking at blooming flowers and beautiful floral arrangements, you're in for a treat! Royal Floria Putrajaya presents the best of Floria's floral displays – it's unlike anything you've ever seen. From bonsai trees and orchids abounding to miniature gardens and herbal plants, designers and landscape architects from 10 Asian countries will present stunning and inventive exhibits.
Address: Jalan Tuanku Abdul Rahman, Presint 4, 62000 Putrajaya, Wilayah Persekutuan Putrajaya
Opening Hours: Tuesday to Sunday, 7:00am – 7:00pm
Closed: Sunday
Ride with TREVO
TREVO has the most extensive car selection, with models ranging from low-cost to the greatest cars for every need. TREVO has the perfect vehicle for any occasion, whether it's cruising down the beach, a fun ride around town, a road trip, or a spectacular time on Merdeka Day 2023!
Rent a car with TREVO to get around during Merdeka Day 2023!