Car Sharing is now EXTRA Safe for all TREVO Hosts.
Safeguard your main asset even more with our innovative insurance coverages.
Only on TREVO.
Lift away your worries when you host and earn on TREVO
Host your car in complete confidence thanks to TREVO Shield – insurance that goes above and beyond your usual car coverage.
As Malaysia's No. 1 Car-Sharing Marketplace, we know your needs as our Host are important. Together with our premium Insurer, Allianz, we have innovated the first Insurance Policy purely for car-sharing Hosts.
Underwritten by Allianz General Insurance Company (M) Berhad, TREVO Shield (termed by TREVO) is an array of coverages/protections designed by TREVO. It comprises the core Peer-to-Peer Insurance Add-on that is made available by Allianz and is recognised by Persatuan Insurans Am Malaysia (PIAM) and Bank Negara Malaysia. TREVO Shield makes hosting your car to earn extra income, EXTRA safe!
'Great! So how EXTRA Safe is TREVO Shield?'

No Claims Discount (NCD) Relief
If you have made at least one claim this year — nullifying the NCD on your yearly insurance premium, our Shield 60 Plan makes a One-Off Payment* for your lost NCD.

Exterior Dents/Damages 
TREVO Shield gives you EXTRA coverage in the cases of driving accidents by Guests – to your car's body, paint and bumper**

Excess Relief 
TREVO Shield provides the Excess relief where you are responsible for, in the event of physical damage to your car during a TREVO trip upon you're eligible for reimbursement

Towing and Roadside Assistance
We cover up to RM200 in towing costs to Allianz-approved Workshops.
There are 3 TREVO Shield Plans available for car hosts.
Choose the Plan that's right for you:
Plan

Earning

(% of Trip Rate)

Surplus Charge
No Claim Discount Relief
Exterior Dents / Damages

Third Party

Liability

Towing and Roadside Assistance
Excess Relief
Shield 60
60%
RM0
✓
✓
✓
✓
✓
Shield 65
65%
RM400
—
✓
✓
✓
✓
Shield 75
75%
RM1,500
—
—
✓
✓
✓
Ready to sign up for TREVO Shield?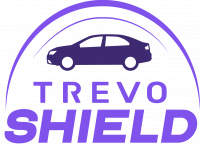 Choose your TREVO Shield Plan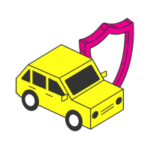 Choose your TREVO Shield Plan
TREVO team will reach out to you