Love us? Because guess, what? We LOVE you! 
We all love TREVO and our community, but we want to grow the community and reward you. That's why you'll be receiving these earnings when you refer your friends and family to TREVO.
Earn RM80 every time a friend makes their first booking on TREVO, and RM100 each time a friend successfully shares their car on TREVO for the first time and completes their first booking request!
It's important for us to give back for all the times that you have supported the community through your bookings and listings! Here's how you can share your code: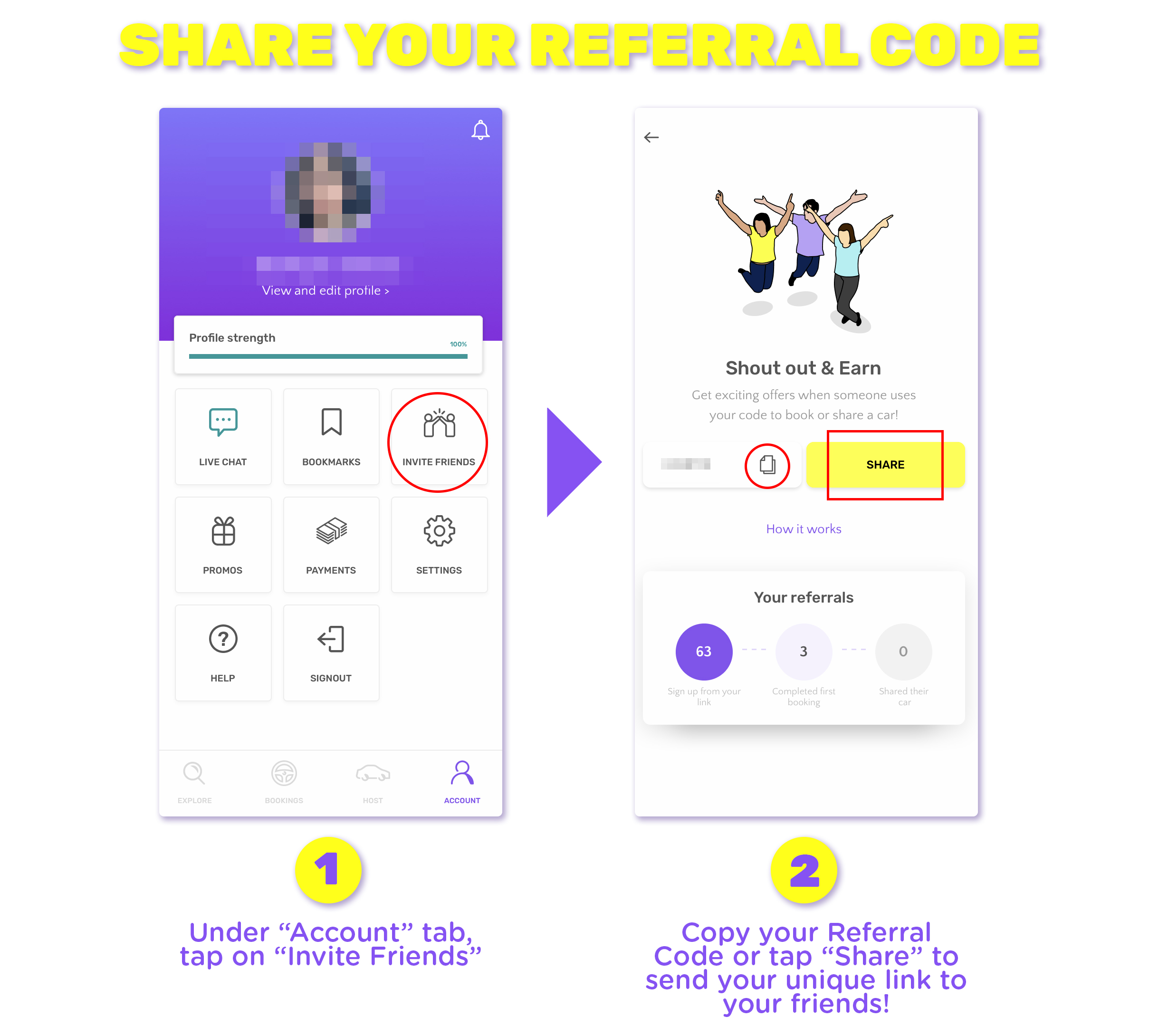 Referring a friend has never been this easy! 
We don't want to leave you empty-handed so here's the breakdown:
For each friend you refer to TREVO who completes their first booking, you will receive RM80 CASH. 
For each friend you refer to TREVO who shares their car and completes their first transaction, you will receive RM100 CASH. 
There are no limits on how much you can earn.
You will be rewarded for your referrals at the beginning of the next month.
All booking payouts are subject to T&Cs.
Thinking about how much you can make? Well, start by adding your payout account. Just follow these steps: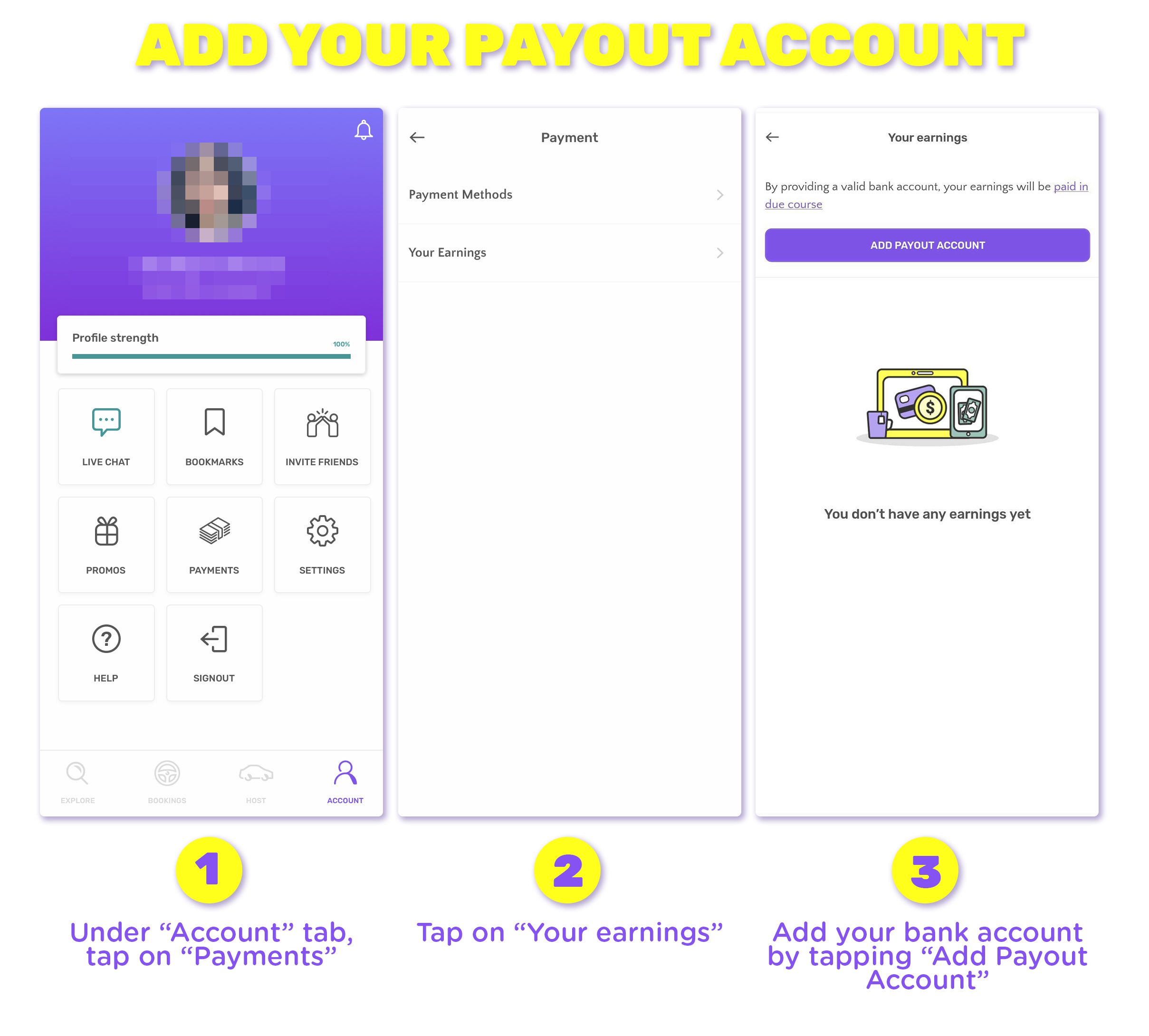 ✋ STOP! We're not done yet.
Did you think we'd forget about your friends? Every person who signs up through your referral code also gets a RM50 PROMO for their car booking!
Sharing is caring, so let's begin sharing the good things in life. Start inviting your friends to join the Trevolution!
Are you suuuure you want to miss out on this chance??
Additional Notes:
For monthly payouts, the booking period that we calculate is between the 1st of the month to the Last day of the month (1st December to 31st December 2023).
If your referee completes the booking after the last day of the month, your payout will be included in the following month's payout cycle.
You will receive the payout within 60 days once we have completed the verification process.
Terms & Conditions:
Full Terms & Conditions available here
1. RM50 promo for those referred is only applicable to new users.
2. This Refer & Earn Program is only applicable to TREVO Malaysia only.
3. Validity period of the RM50 promo for those referred is 30 days.
4. Both Users (Referrer & Referred) must complete their Sign up & Documentation approval process to be eligible for the Referral Reward.