Introduction to Ipoh Old Town
Ipoh is known to be the third-largest city in the nation. It appears to be an enormous city from above, yet the ground is much smaller. Before you entered the ancient streets of the authentic Ipoh Old Town, the streets were virtually completely devoid of pedestrians.
Once you're in Ipoh Old Town, you start to notice George Town's parallels. Old Chinese shophouses surround the streets, and graffiti artists have left their marks on deteriorating walls. There are many aesthetic coffee cafes where you can have a taste of Ipoh white coffee as well!
History of Ipoh Old Town
West of the Kinta River is where you'll find Ipoh Old Town. At the highest navigable point of the Kinta River, a village called Ipoh was established in the 1820s. Compared to the early mining town, it was less well-known at the time.
Ipoh started gaining more notoriety at the turn of the 19th century as more British tin mining enterprises were established there. Ipoh has become home to prestigious organisations like The Chartered Bank of India, Australia, and China Limited.
Around the turn of the 19th century, the thriving tin mining business helped Ipoh grow into one of Malaysia's major cities. Ipoh served as Malaysia's secondary administrative centre during the time of British colonialism. The town hall and the railway station are two prominent examples of British Colonial-era structures.
Ipoh was incorporated as a town in 1988. In recent years, attempts to preserve Ipoh's British colonial architecture have increased its attractiveness as a tourist destination. The city is particularly well-known for its gastronomy and natural attractions, including its limestone hills and caverns.
What To Do in Ipoh Old Town
1. Walk Down the Concubine Lane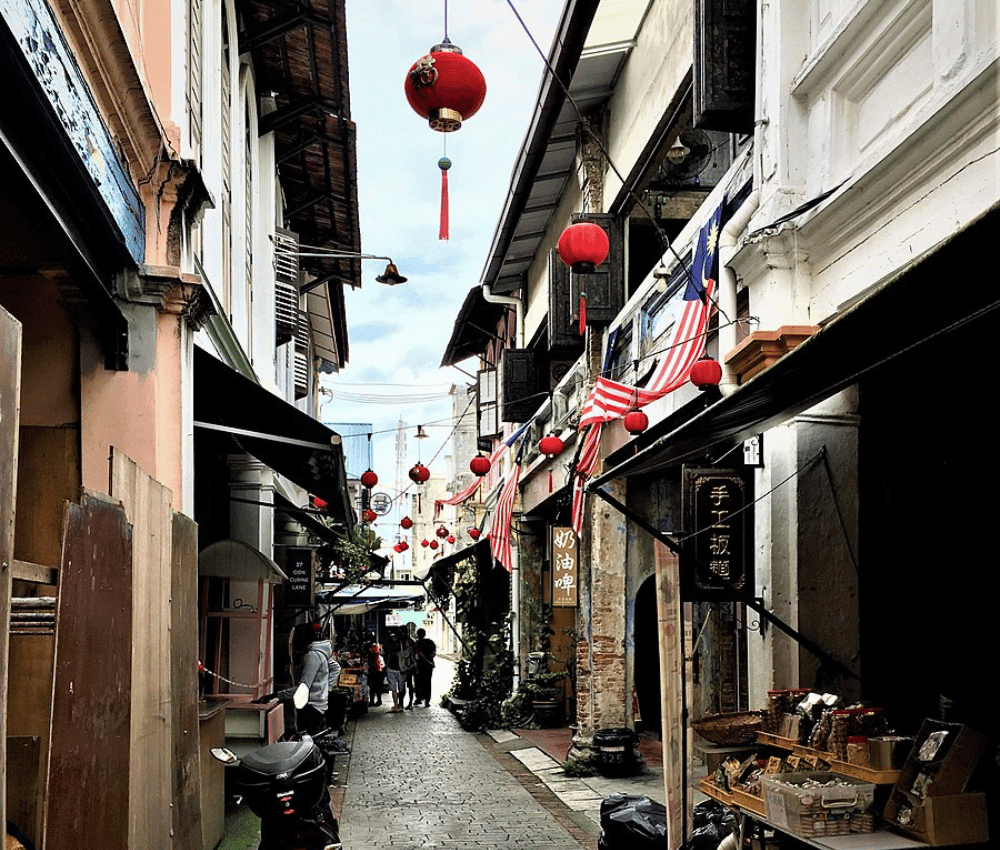 Concubine Lane Ipoh Old Town is a must-visit if you're unsure of what to do in Ipoh Old Town. Concubine Lane is similar to Jonker Street in Malacca. However, it is a lot more compact, which makes it very easy to explore and worthwhile! As you browse the many souvenir vendors, you need to try out their local treats like smooth tau fu fah or some cold treats like ais kepal!
Address: 1-29, Panglima Ln, 30000 Ipoh, Perak
Opening Hours: Monday to Sunday, 11:00am 8:00pm
2. Admire the Ipoh Old Town Street Art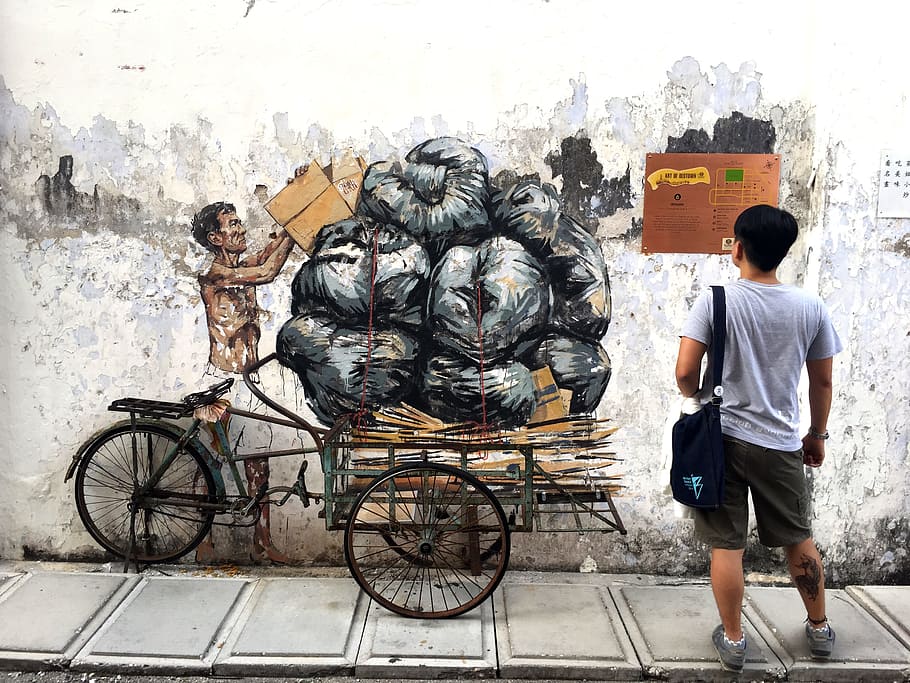 Explore the imaginative designs of Ipoh street art and mural lane paintings on the walls and buildings as you meander through the lanes of Ipoh Old Town. Ipoh's street art, which is known as some of the best in Malaysia, can be seen in two different locations in the city centre. One is in the historic district, while the other is on Mural Lane.
Address: Jalan Masjid, Taman Jubilee, 30300 Ipoh, Perak
Opening Hours: Open 24 Hours
3. Stroll Around the Kong Heng Square
Kong Heng Square, just a short walk from Concubine Lane, is a rustic, beautiful location with a few cafes, fashion boutiques, and trinket shops. Previously an abandoned place, the area has been renovated into a vibrant and stylish hangout in the centre of Ipoh. Most visitors visit the Kong Heng Square Artisan Market, which has booths and small stalls offering souvenirs, crafts, food, and many more!
Address: 75a, Jalan Bandar Timah, 30000 Ipoh, Perak
Opening Hours: Monday, Wednesday to Sunday, 11:00am – 5:00pm
Closed: Tuesday
4. Shop for Books at BookXcess Kong Heng
A charming addition to the quirky neighbourhood, BookXcess Kong Heng, located in Kong Heng Square, opened its doors in April 2019. The fact that one of Ipoh's busiest banks once called this location home makes the bookstore so distinctive. Today, books are stored in the former bank's vaults and safe deposit boxes, which have been converted into a brand-new bookstore.
Address: 91, Jln Sultan Yussof, 30000 Ipoh, Perak
Opening Hours: Monday to Sunday, 10:00am – 8:00pm
5. Get the Classic White Coffee at Nam Heong White Coffee Shop
The cosy Ipoh Old Town Cafe, Nam Heong White Coffee Shop, is the perfect place to start your day with some egg tarts and Ipoh white coffee. This modest kopitiam was a forerunner of Ipoh white coffee and the source of the now-famous Old Town White Coffee. When eaten alongside egg tarts or toast with kaya and butter, this foamy coffee complements them perfectly!
Address: 2, Jalan Bandar Timah, 30000 Ipoh, Perak
Opening Hours: Monday to Sunday, 7:00am – 5:00pm
6. Explore the Sam Poh Tong Temple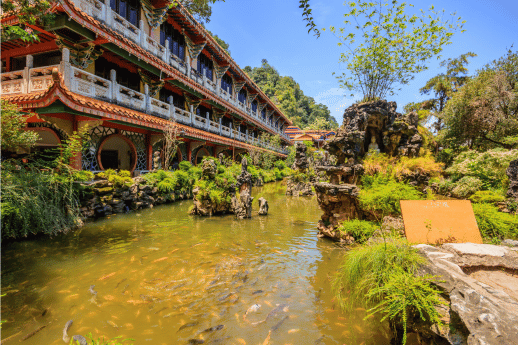 Spiritual places that date back more than a century are etched into limestone cliffs on the outskirts of Ipoh. The most well-known is Sam Poh Tong, which began as a cave-dwelling monk's shelter in the 1890s and has since grown into a massive temple complex. Over a century later, the mystical ambience that permeates these hallowed grottoes hasn't changed: stone Buddhas still guard the cave entrance while candles flicker in the dark light.
Address: Kampung Gunung Rapat, 31350 Ipoh, Perak
Opening Hours: Monday to Sunday, 9:00am – 4:00pm
7. Discover the Colonial 'Golden Triangle' of Ipoh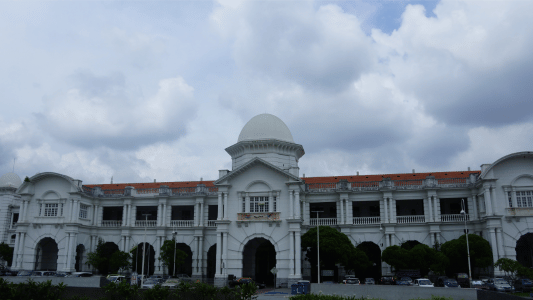 Another Ipoh Old Town attraction is the 'Golden Triangle'. Due to its brilliant white domes, Ipoh's early 20th-century train station is known as the "Taj Mahal," and the 1916 Town Hall across from it makes for the best photos of the station. Admire Ipoh's elegant white Court House 5 northeast of here before continuing 5 minutes southeast to the Birch Memorial Clock Tower, a somewhat more contentious landmark.
8. Spend an evening at Tasik Cermin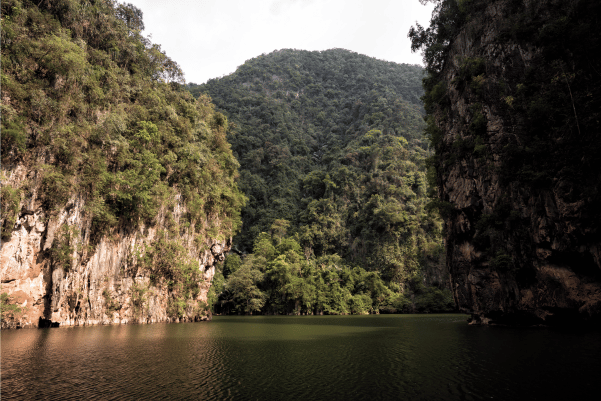 Experience Tasik Cermin, which is a secluded lake known as one of Ipoh's best-kept secrets. The lake has been dubbed "Mirror Lake" because of its unusual position among limestone karsts. There is now an official entrance building selling tickets for RM4 per person as a result of growing popularity.
Address: Tasik Cermin, 31350 Ipoh, Perak
Opening Hours: Monday to Sunday, 9:00am – 6:00pm
9. Immerse Yourself at 22 Hale Street Heritage Gallery
The two historic shops at 22 Hale Street have been converted into a museum and cafe. The legacy exhibit features a variety of vintage antiques that illustrate the changing Ipoh lifestyles. A ticket comes with an admission price, but this tends to vary depending on the exhibition.
Address: 22, Jalan Tun Sambanthan, 30000 Ipoh, Perak
Opening Hours: Wednesday to Friday, 10:00am – 1:30pm, 2:30pm – 6:00pm
Saturday & Sunday, 10:00am – 6:00pm
Closed: Monday & Tuesday
10. Enjoy the Egg Caramel Custard at Restoran Thean Chun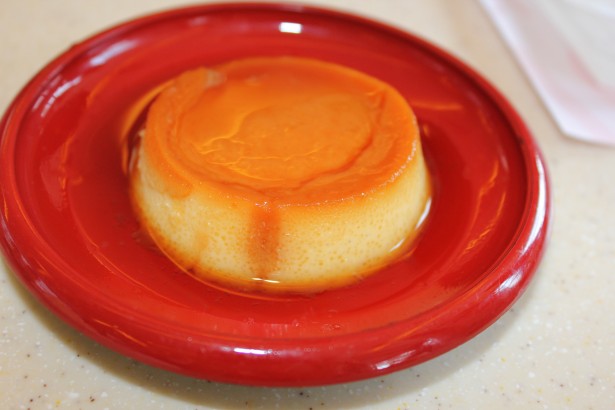 Thean Chun Coffee Shop, a renowned local eatery situated in the centre of Ipoh Old Town, is a great place to try a selection of the best local cuisine. You may order chicken kuey teow soup noodles, satay, chee cheong fun, and their famous egg caramel custard at this restaurant. The ideal option is to visit with your loved ones so you can order a little bit of everything to try!
Address: 73, Jalan Bandar Timah, 31650 Ipoh, Perak
Opening Hours: Monday to Wednesday, Friday to Sunday, 8:00am – 4:30pm
Closed: Thursday
Things to Know Before Visiting
There are many parking spaces available in and around Ipoh Old Town, but if you want to visit one of the locations listed above, we advise you to arrive early because it can get busy during peak hours. If you want to drive to Ipoh Old Town, you may do it with Trevo since we have all different sorts of vehicles available.
Regarding the weather in Ipoh Old Town, it is difficult to forecast what it will be like. We advise bringing an umbrella just in case it starts to rain. You can wear an umbrella in either case on a sunny day as well!
Ride with Trevo
Trevo has the most diverse car variety, with models ranging from low-cost to high-end cars to meet any demand. Trevo has the ideal vehicle for any event, whether it's cruising down the beach, a fun ride around town, a road trip, or an unforgettable trip at Ipoh Old Town! Rent a car with us to get about in Ipoh Old Town!