When we talk about going to a place with cool weather in Malaysia, one of the places that are highly talked about would be Fraser Hill, also locally known as "Bukit Fraser" in Malay. Fraser Hill is located in Pahang, just about a two-hour drive north of the capital city of Malaysia, Kuala Lumpur.
If you are considering visiting Fraser Hill, the best time to go is between May and June. However, during winter, temperatures can drop to as low as 19°C (66°F) at night. The days in Fraser Hill are the longest in August, so if you wish to enjoy the sights while the sun is up the longest, go around during that period of the year.
Getting to Fraser Hill
Although Fraser Hill is a famous tourist attraction, the hill resort lacks public transportation options from large cities such as Kuala Lumpur and Singapore. Most tourists heading to Fraser Hill prefer to go by personal vehicle, while cabs from big cities can be expensive. There aren't any direct buses, with the nearest stop being at Kuala Kubu Bharu town (32KM away from the Gap).
Fraser Hill is around 100KM north of Kuala Lumpur and 400KM from Singapore. This highland vacation area is accessible via Kuala Kubu Bharu (KKB) or Bentong towns. The Bentong route takes the Karak Highway via Genting Highlands before turning off at Bentong. A few kilometres after town, a junction to Bukit Frasers appears along the main road.
We're guessing you're here to arrange a vacation to Fraser Hill. So, if you want to learn more about Fraser Hill attractions and things to do in Fraser Hill, keep reading because we have compiled a list of 10 memorable things to do and eat in Fraser Hill!
10 Memorable Things To Do & Eat in Fraser Hill
1. Capture Memories at Clock Tower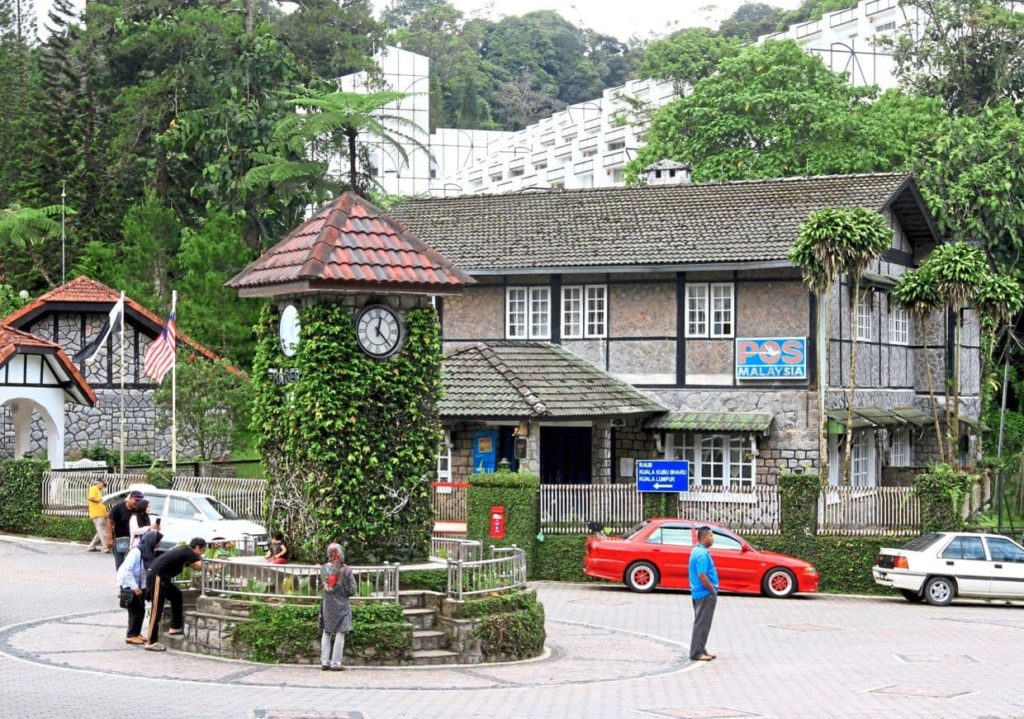 This extremely British-looking tiny stone structure covered in creeper vines is the most popular site to get your photo taken on Fraser Hill. Malaysian landscape architect Zalina Jaal created the clock tower, which was built by the Frasers Hill Development Corporation in 1989. It is a classic to have a family photo with the Clock Tower!
Address: 1919, Jalan Gap-Bukit Fraser, Bukit Fraser, 44000 Kuala Kubu Baru, Selangor
Operating Hours: Open 24 hours
2. Horse Riding and Archery at The Paddock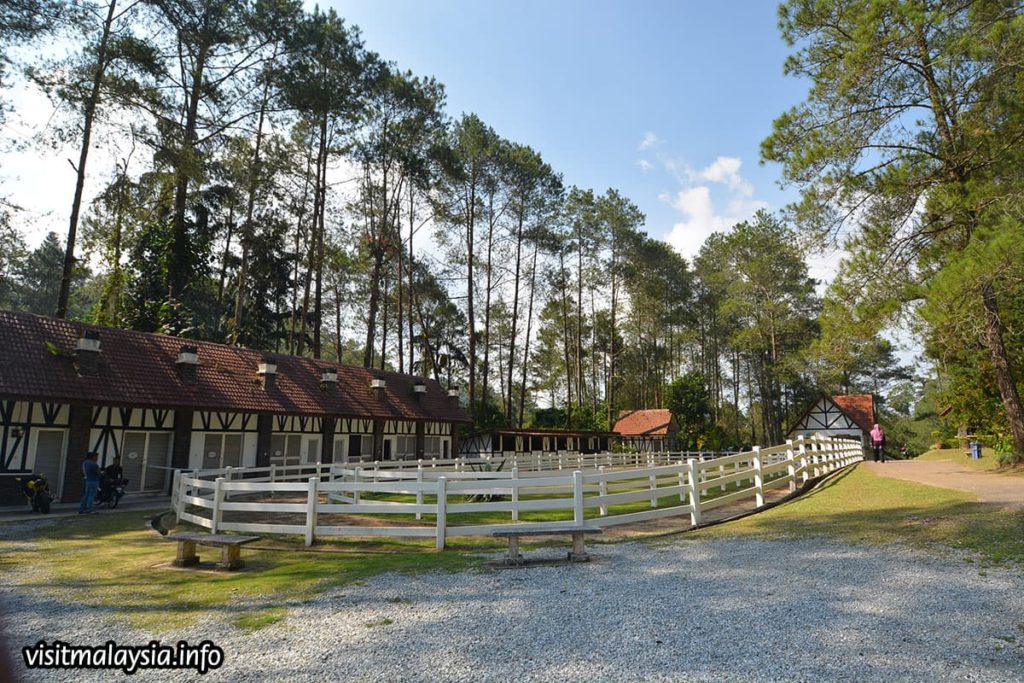 Bukit Fraser's The Paddock, an equestrian centre for horseback riding, is another popular Fraser Hill attraction. Visitors can ride former racing horses through a tiny course (led by the keeper) for a minimal cost along Valley Road, just before the Glen Bungalow roundabout (exit to Kuala Lumpur or Jalan Lady Maxwell).
Apart from that, there is a little garden area with benches where you can take a break and breathe the fresh air with beautiful nature, bordered by towering conifer trees. At the bottom of the slope, there is also an archery range for you to have some fun shooting arrows. Do check their operating hours beforehand as they have lunch breaks!
Address: Bukit Fraser, 49000 Fraser's Hill, Pahang
Operating Hours: Monday to Sunday, 8:30am – 6:30pm (Friday, 8:30am – 12:00pm, 2:45pm – 6:30pm)
3. Boating at Allan's Water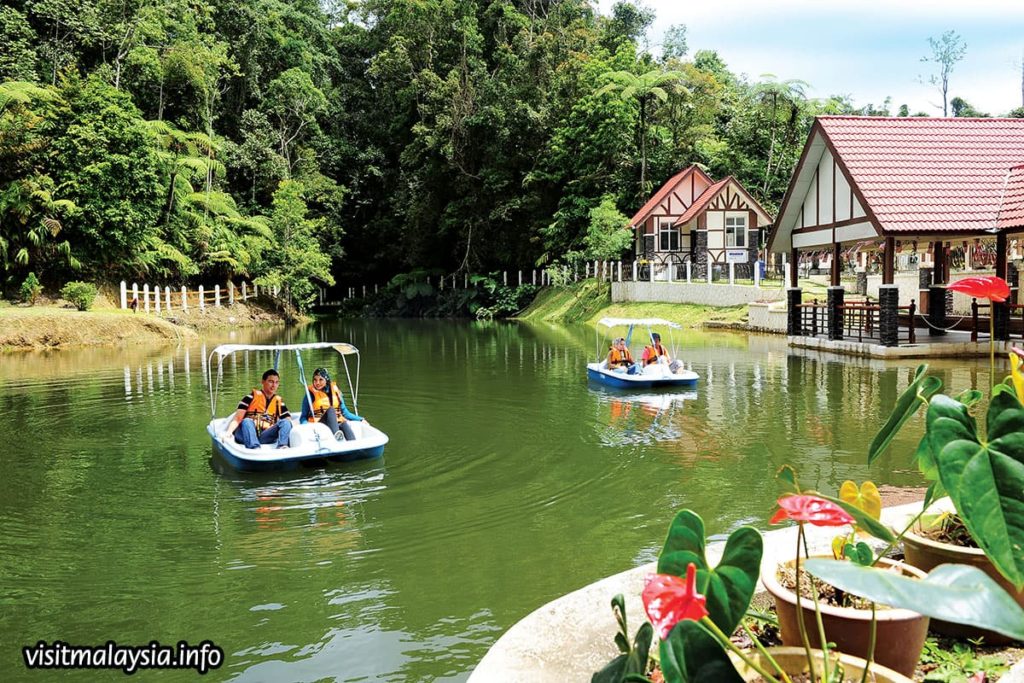 If you are wondering what to do in Fraser Hill on your first day here, you can drop by Allan's Water which is a small lake located on Jalan Ampang Road, near Edible Garden, just before Jelai Highland Resort. From a reservoir that had fallen into neglect over the years, it was transformed into a park for leisure activities including paddle boating.
The park is a renowned tourist destination that gets busy during holidays so make sure to plan ahead. The lake surrounded by dense stands of trees and plants that cast a natural calm over the landscape is what makes your trip even more memorable.
Address: Jln High Pines, Bukit Fraser, 49000 Bukit Fraser, Pahang
Operating Hours: Monday to Sunday, 8:30am – 6:30pm (Friday, 8:30am – 12:00pm, 2:45pm – 6:30pm)
4. Gardening at Edible Garden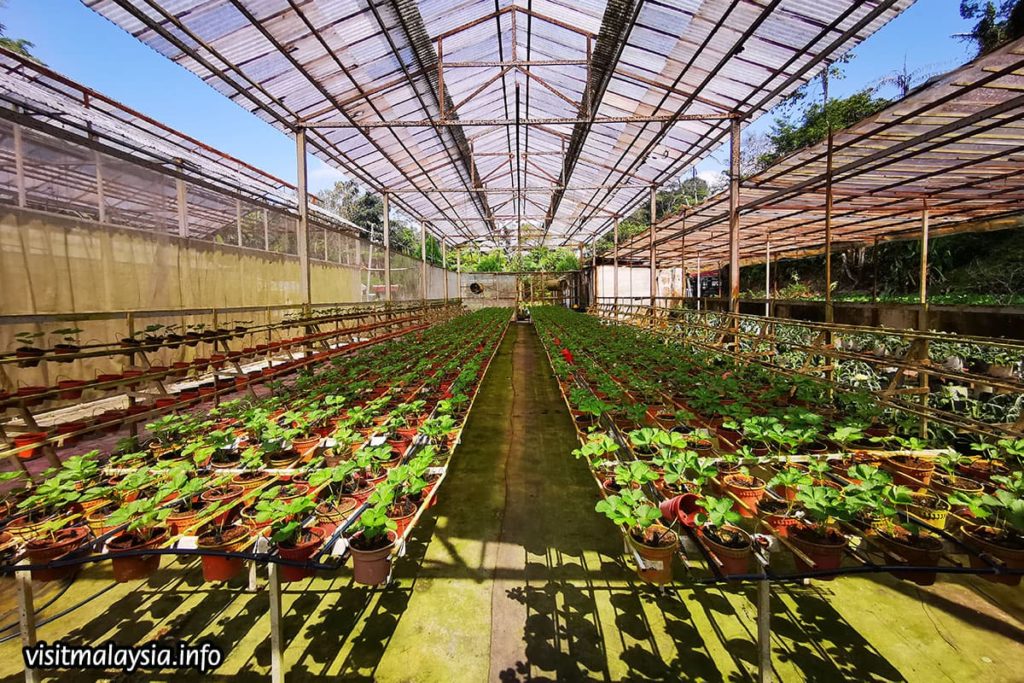 Another popular Fraser Hill attraction is the gardening workshop at Edible Garden, a mini-agricultural farm and plant nursery on Jalan Ampang, just next to Allan's Water. Visitors interested in gardening can attend free gardening workshops at the farm.
If you are not keen on gardening, you can also buy decorative plants, flowers, seeds, and even fresh vegetables or harvests cultivated on the grounds daily.
Address: 2, Jln High Pines, Bukit Fraser, 49000 Bukit Fraser, Pahang
Operating Hours: Monday to Friday, 9:00am – 5:00pm
Saturday and Sunday, 9:00am – 6:00pm
5. Hiking a Pine Tree Trail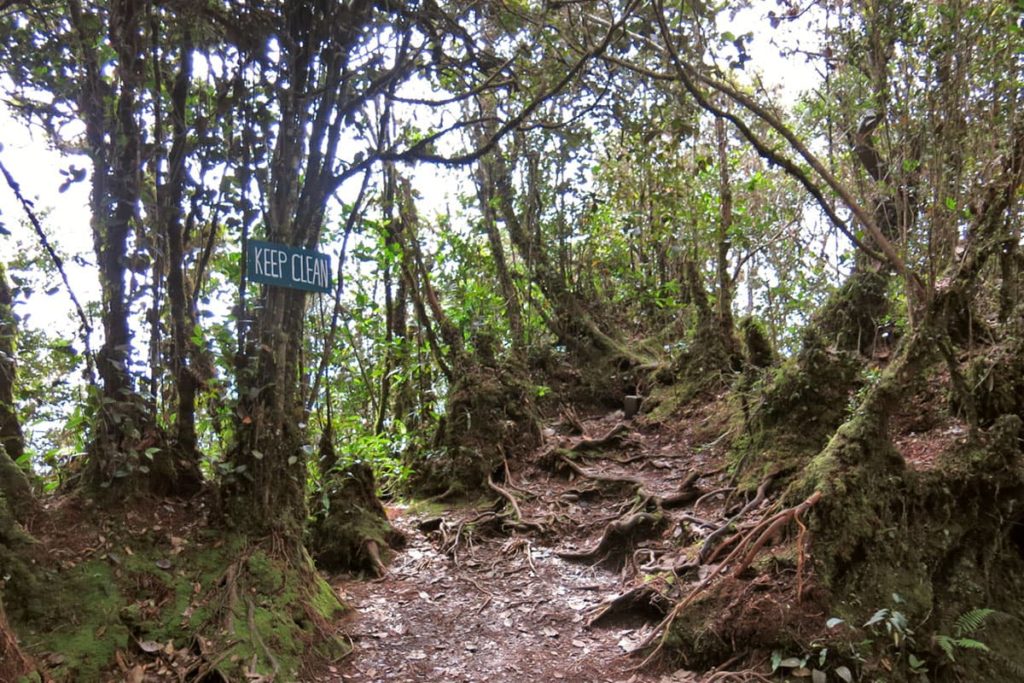 Nature enthusiasts looking for Fraser Hill attractions that involve nature would love a good hike! The Pine Tree Hill Trail is Fraser's Hill's longest and most difficult trail. During the British era, the trail was established to obtain access to a mountain peak with a commanding view of Fraser's Hill and the neighbouring summits.
The trail is 5.5 kilometres long, and most people take 7 to 8 hours to hike to the summit and return. We advise you to fully prepare yourself if you'd like to hike here!
Address: 9000 Fraser's Hill, Pahang
Operating Hours: Open 24 hours
6. Bird Watching at Bird Interpretive Centre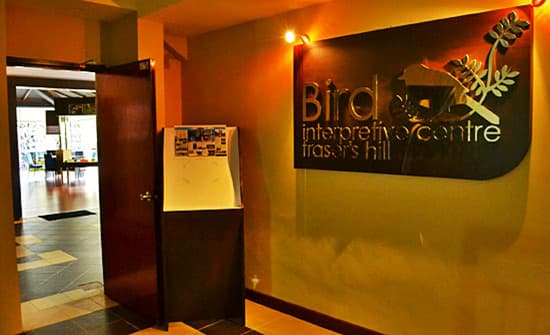 The Bird Interpretive Center, located in the Sports Complex opposite Puncak Inn Hotel near the town roundabout, is a gallery of local and migratory bird species found from Fraser's Hill.
Around 250 species of birds, including hornbills, doves, pheasants, eagles, and other indigenous species, have been documented here, making it one of the most popular Fraser Hill attractions for tourists.
Migratory birds from Russia, Japan, and China visit Fraser's Hill at specific seasons to escape the cold winters and find grazing. If you want to visit on weekdays, you can ask the Puncak Inn personnel to unlock the doors.
Address: Bukit Fraser, 49000 Fraser's Hill, Pahang
Operating Hours: Saturday and Sunday, 10:00am – 7:00pm
7. Indoor Activities at Sports Complex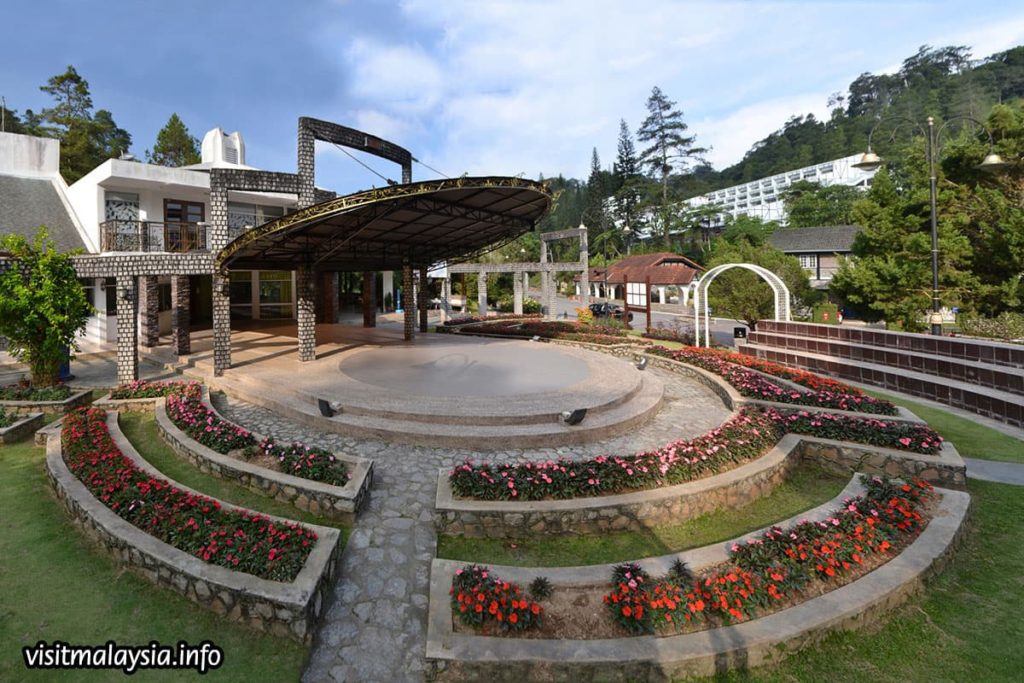 Looking for a Fraser Hill attraction that is full of fun and entertainment? The Sports Complex is located in the same building as the Bird Interpretive Center and provides visitors with a variety of activities to keep them active and entertained.
Visitors will find a community library, squash courts, function halls, a gymnasium, sauna, and snooker/pool tables on the premises.
If you haven't taken enough photos yet, there is a wide court facing the building fenced in by concrete steps. This space is surrounded with massive numbers of vivid flowers growing from embankments and is a favourite site for photographs.
Address: Bukit Fraser, 49000 Fraser's Hill, Pahang
Operating Hours: Saturday and Sunday, 10:00am – 7:00pm
8. Admire the Exotic Orchids at Sanyi Orchid Garden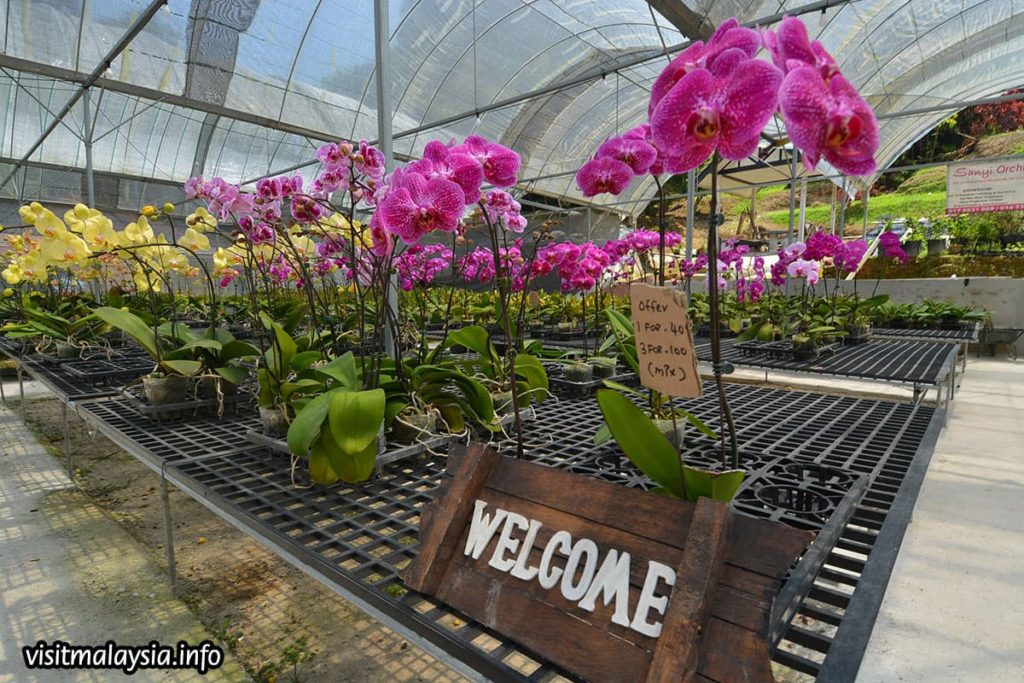 Another Bukit Fraser attraction is Sanyi Orchid Garden, a free tourist attraction that will inspire you to grow orchids in your garden!
You can admire the beauty of orchids in many colours such as yellow, violet, white and many more. Sanyi Orchid Garden can transport you to a colourful realm. From morning until dusk, Sanyi Orchid Garden is open for retail sales.
It is located opposite Tioman House and next to the Abu Suradi Trail on Jalan Gap, Bukit Fraser, just after the Clock Tower.
Address: Bukit Fraser, 49000 Fraser's Hill, Pahang
Operating Hours: N/A
9. A Cup of Coffee at The GlassHouse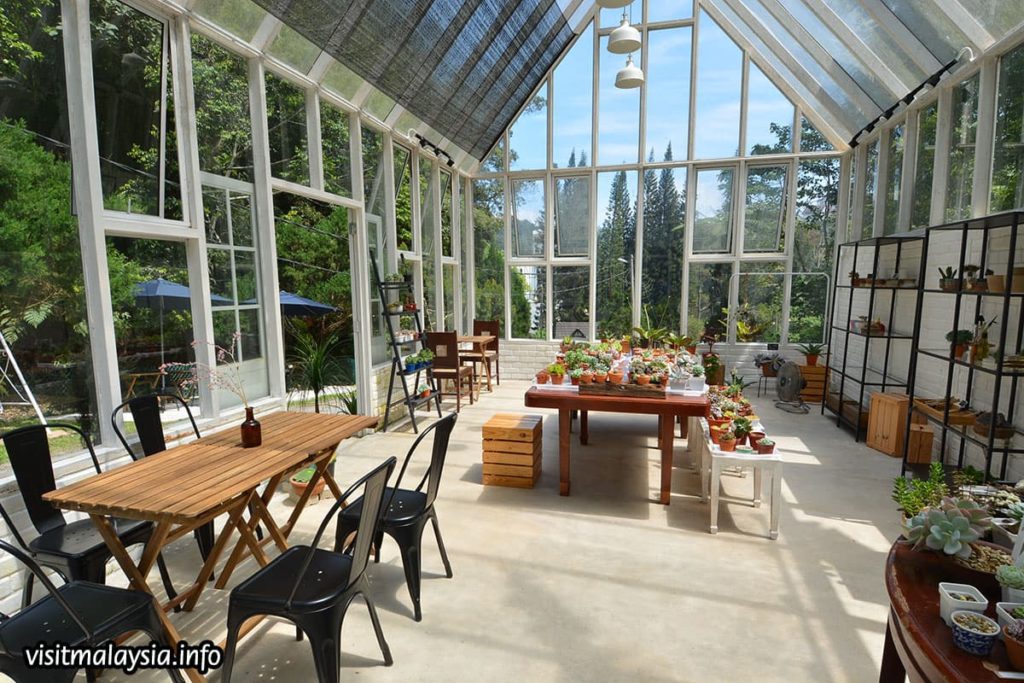 If you are wondering what to eat in Fraser Hill, take your loved ones to the GlassHouse to have a tea time break after a day of walking in the beautiful nature.
Glasshouse is a small cafe located at the intersection of Jalan Lady Guillemard and Jalan Valley, shortly after passing Shahzan Inn. The facility comprises a greenhouse with a collection of cacti and succulents as well as an annexe wing with a bar counter where refreshments are provided. We heard a lot of the customers love the cheesecake here too!
Address: Lot 1494, Jalan Lady Guillemard, Bukit Fraser, 49000 Bukit Fraser, Pahang
Operating Hours: Monday to Sunday, 10:00am – 6:00pm
Closed: Tuesday and Wednesday
10. Dinner at Ye Olde Smokehouse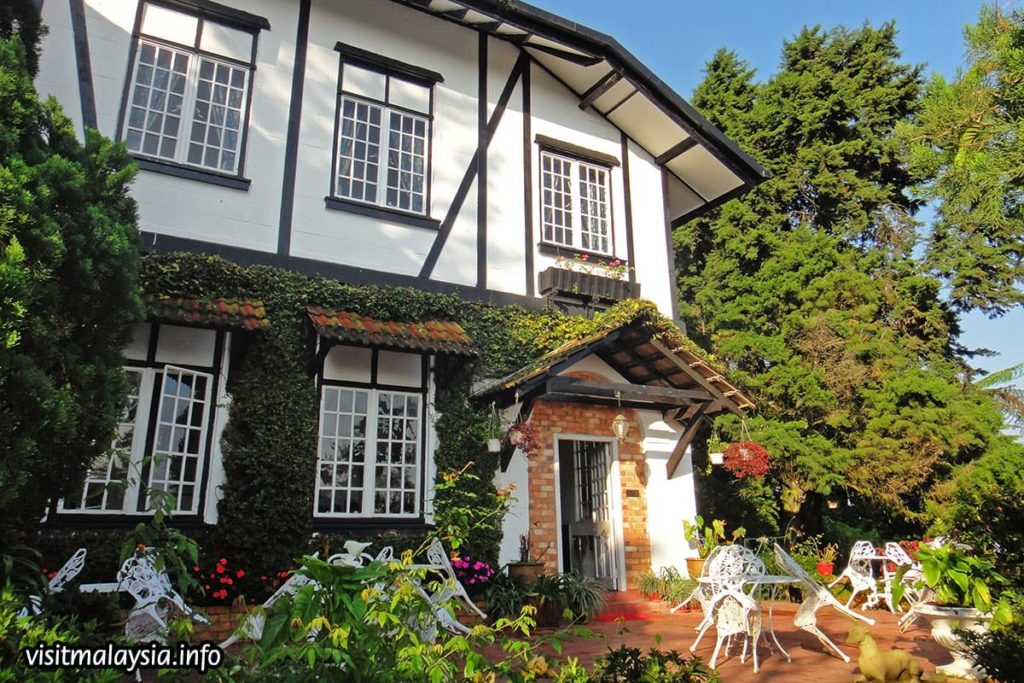 Your Fraser Hill trip is not complete without having dinner at Ye Olde Smokehouse, located on Semantan Road, near the Jeriau Waterfall and a short distance from town.
The hotel restaurant has a cosy atmosphere filled with lights and candles and serves traditional English fare such as Beef Wellington, Lamb Shank, and Sunday Roast. Outdoors, the front patio is a breezy outdoor balcony for afternoon tea and scones, with views of the lush garden and magnificent rainforest.
Address: Jalan Jeriau, Bukit Fraser, 49000 Bukit Fraser, Pahang
Operating Hours: N/A
Enjoy Your Fraser Hill Trip with TREVO!
Our recommendations have come to an end! We hope this list has helped you to create your list of memorable things to do in Fraser Hill! While planning your trip, have a stress-free vacation by renting a car from TREVO so you don't have to worry about transportation!