Sarawak, a state in Malaysia, is the largest of the 13 islands and is about the same area as West Malaysia. The main assets of Sarawak, where one will discover among the cleanest and loveliest beaches in the world, are the beaches with alluring shades of blue and green sea. This island is one of Malaysia's least polluted, and even the locals living here are warm and lovely.
Sarawak Cultural Village in Kuching
Sarawak Cultural Village is a living museum located 32km away from the capital of Sarawak, Kuching. It is a must-see location for tourists who want to learn about Sarawak's rich, diversified, and unique traditions and cultures. The village is home to a variety of traditional homes, each representing one of the various ethnic groups in Sarawak.
The cultural village displays the tribal ways of life practised by several ethnic groups throughout Sarawak, the stunning Land of Hornbills. The village has roughly 150 residents who participate in regular events that showcase the arts, crafts, games, and delicacies that belong to the seven main ethnic groups, namely, Malays, Chinese, Iban, Bidayuh, Orang Ulu, Melanau and Penan.
Brief History of Sarawak Cultural Village
First and foremost, it is owned by the Sarawak Economic Development Corporation or SEDC. The tourism sector encouraged the village's establishment in the 1960s. The concept arose spontaneously as a result of the distinctiveness of indigenous people's house architecture in Sarawak, as well as the area's attractive, green, and pristine natural surroundings.
The village was built on a 17 acres area which was already put aside. Cultural performances in the village garden in the 1970s are thought to have been the driving force behind the 1989 establishment of the Sarawak Cultural Village.
Due to civilization and modernity, many of Sarawak's native tribes have left their homelands and moved to the city. They believe that the Sarawak Cultural Village is an excellent project for preserving culture and traditional practices, hence preventing the extinction of these tribes.
Sarawak Cultural Village Entrance Fee
Sarawak Cultural Village entrance fee offers 1-Day Admission and 1-Day Admission with Lunch. The prices are as below:
1-Day Admission
Note that the ticket is for entrance only and valid for only 1 day.
Adult: RM85
Child: RM55 (2 to 12 years old)
1-Day Admission with Lunch
Note that the ticket is for entrance and lunch only which will be valid for only 1 day.
Adult: RM117
Child: RM80 (2 to 12 years old)
If you wish to get a tour of the Sarawak Cultural Village, Klook offers a half-day trip where you can learn everything about the cultural village. The package will cover admission to Sarawak Cultural Village, an English-speaking guide, bottled drinking water as well as round-trip transfers to and from your hotel Click here to book your trip!
Besides Klook, Amazing Borneo Tours & Events also offers a 4-hour tour which will be sufficient enough for you to cover the whole cultural village. This package includes hotel pickup & drop off, land transportation (seat-in-coach) and an English-speaking guide. You can click here to book your trip!
Both of the tours offer a morning session as well as an afternoon session with Klook priced at RM175 and Amazing Borneo Tours & Events priced at RM260 per adult and RM130 per child with a minimum of 2 people per group.
What To See & Expect in Sarawak Cultural Village
When walking around the village, there are many Sarawak Cultural Village activities where visitors can observe local culture and daily routines. Wood and bamboo carving, beadwork, weaving, sago-making, sugarcane crushing, pepper planting, and bird nest preparation are among the activities available. Expect to learn how to throw a Malay spinning top, fire a Penan blowpipe, and play an Orang Ulu sape!
These are some of the highlights you can see at the Sarawak Cultural Village:
1. The Collection of Traditional Houses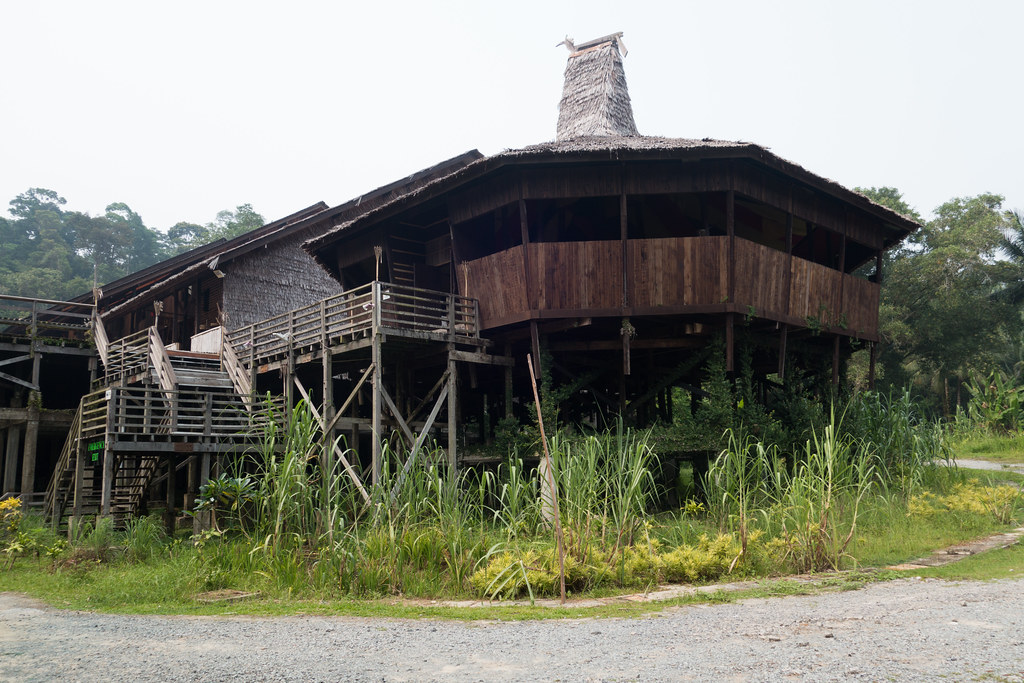 The collection of traditional houses in Sarawak Cultural Village is its best feature. There are a total of seven houses, each of which represents a different ethnic community. You can view real Bidayuh, Iban, Orang Ulu, Penan, Melanau, and Malay homes in addition to a Chinese farmhouse. The houses are constructed using traditional techniques and supplies, decorated and furnished with authentic items. They reflect the unique cultural identities of each tribe and are created to be beneficial and aesthetically beautiful.
Locals who live in the homes will describe the traditions and customs of their particular ethnic community. This offers tourists a unique chance to learn about the day-to-day activities of Sarawak's native population.
2. The Cultural Dance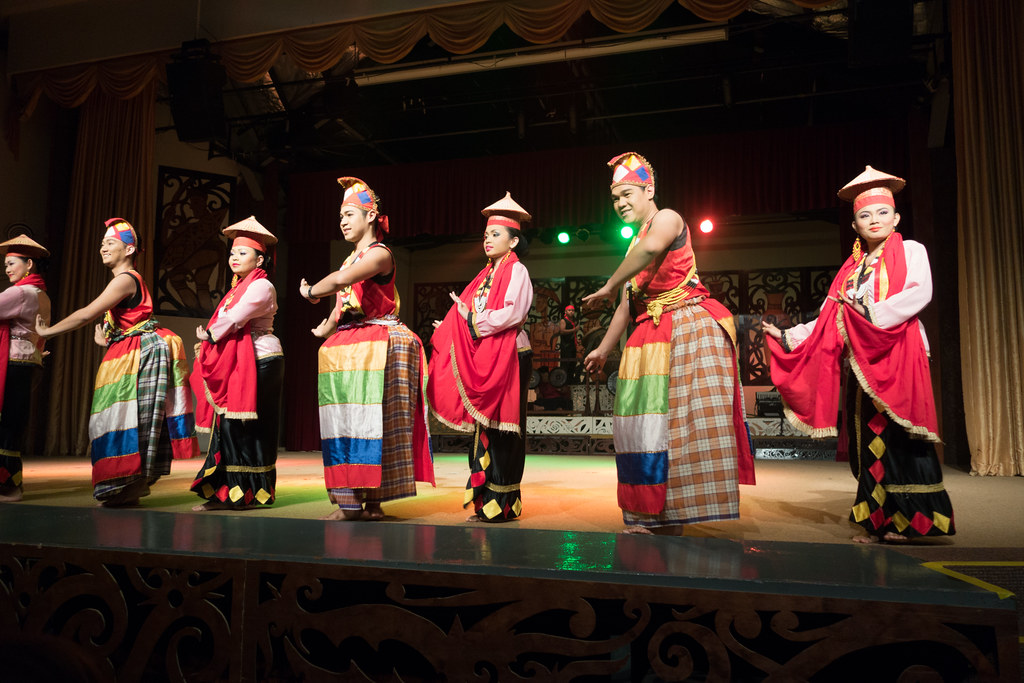 Visitors can immerse themselves in traditional dances performed by people dressed in traditional attire, such as the hornbill dance and the ngajat. Additionally, traditional instruments like the sape and gendang are used in musical performances. These performances offer viewers an insight into Sarawak's rich cultural past, which makes them both amusing and educational.
The scheduled programme of the cultural performances allows guests to organise their visit accordingly so be sure to check before coming! The Sarawak Cultural Village showtime is at 11:30am and 4:00pm daily.
3. Sarawak Cultural Village Museum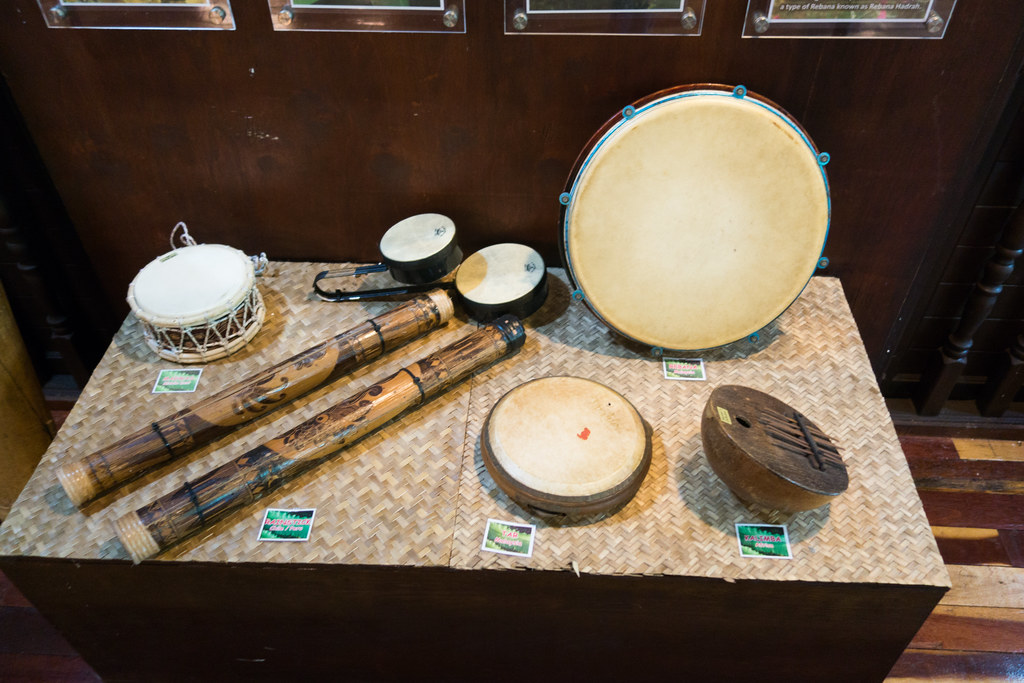 Another thing to see at Sarawak Cultural Village is the museum. It includes displays of traditional clothing, weapons, and musical instruments as well as exhibits on the history, culture, and traditions of the numerous tribes of Sarawak. The museum offers a deeper appreciation of the unique traditions and the relevance of the cultural heritage of the community.
How To Get To Sarawak Cultural Village
The Sarawak Cultural Village is about a 40-minute drive from Kuching. No car to drive around Sarawak? Trevo will get you covered with an extensive car selection for you to drive around the state.
If you are near the Grand Margherita Hotel, Kuching, you can take the van shuttle that is already prepared there. You can also take Grab to the cultural village, but we recommend planning your return transportation as well!
Sarawak Cultural Village address is located at Pantai Damai Santubong, Kampung Budaya Sarawak, 93752 Kuching, Sarawak (Google Maps).
Ride with TREVO
TREVO has the perfect car for every occasion, such as cruising by the beach, a fun ride around town, a road trip, or exploring the Sarawak Cultural Village!
Rent a car with TREVO and immerse yourself in the traditions and cultures of the Sarawak Cultural Village!