In Malaysia's Perak state, among the seas of the Malacca Strait, sits Pangkor Island, the country's third-largest island. With a population of around 25,000, the area is barely 2,200 hectares. Pangkor Island is a tropical island with several fascinating tourist attractions, including Teluk Nipah, Batu Bersurat, Kota Belanda, and many others.
With its stunning islands and sunsets, Pulau Pangkor, an island off the coast of Perak, is one of the best places to escape the hustle and bustle of city life.
How To Go To Pulau Pangkor?
Let us explain the route if you're wondering how to go to Pulau Pangkor! Going to Pulau Pangkor involves travelling to Lumut in Perak and then taking a ferry to Pangkor Town. The distance between Penang and Lumut is roughly 160 km (99.4 mi) to the south and 220 km (137 mi) to the northwest; about 53 miles or 83 kilometres separate Lumut from Ipoh. The terminal and Pangkor Town Jetty are connected by boats.
The cost of the Pulau Pangkor ferry from Lumut Jetty Terminal to Pulau Pangkor is RM10 for adults and RM5.50 for kids ages 5 to 12. Depending on the state of the sea, it will take between 30 and 45 minutes to get to Pulau Pangkor from the Lumut Jetty Terminal. The Pulau Pangkor ferry will make a brief stop in Sungai Pinang Kecil (SPK), a fishing community on Pangkor that is visited mainly by locals. Along the journey, you will pass through some lovely countryside and witness colourful fishing boats and waterfront homes on stilts.
If you need help with transportation to Lumut, worry not because TREVO is here to the rescue! Better vehicles are available for rent from local Malaysian hosts. You may pick from various makes and models for multi-day weekend car rentals! Go on the trip with the ideal vehicle and a low rental cost with TREVO. Also, you can get your car delivered and drop-off in your area!
Things To Do In Pulau Pangkor
1. Visit The Dutch Fort At Pangkor Island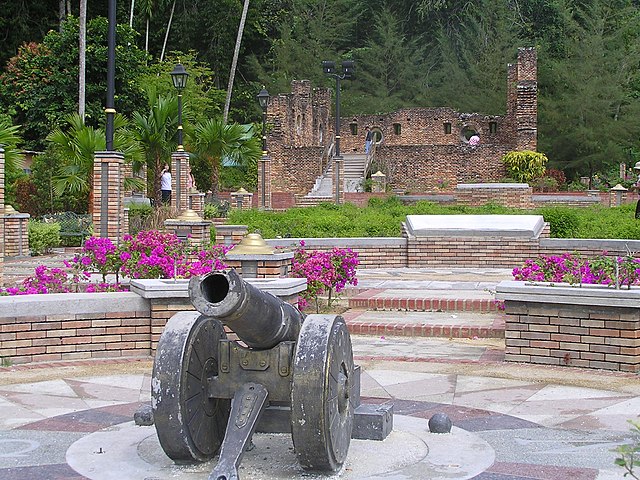 On the southeast tip of the island, one of the things to do on Pangkor Island would be to visit the Dutch Fort (Kota Belanda). It is a modest reminder of Pangkor's colonial past.
The Dutch initially constructed it in 1670 for house supplies and to regulate the tin trade in Perak. Locals demolished it in 1690, but the Dutch rebuilt it as a military stronghold in 1743, and it was eventually abandoned in 1748.
Hornbill Feeding At Sunset View Chalet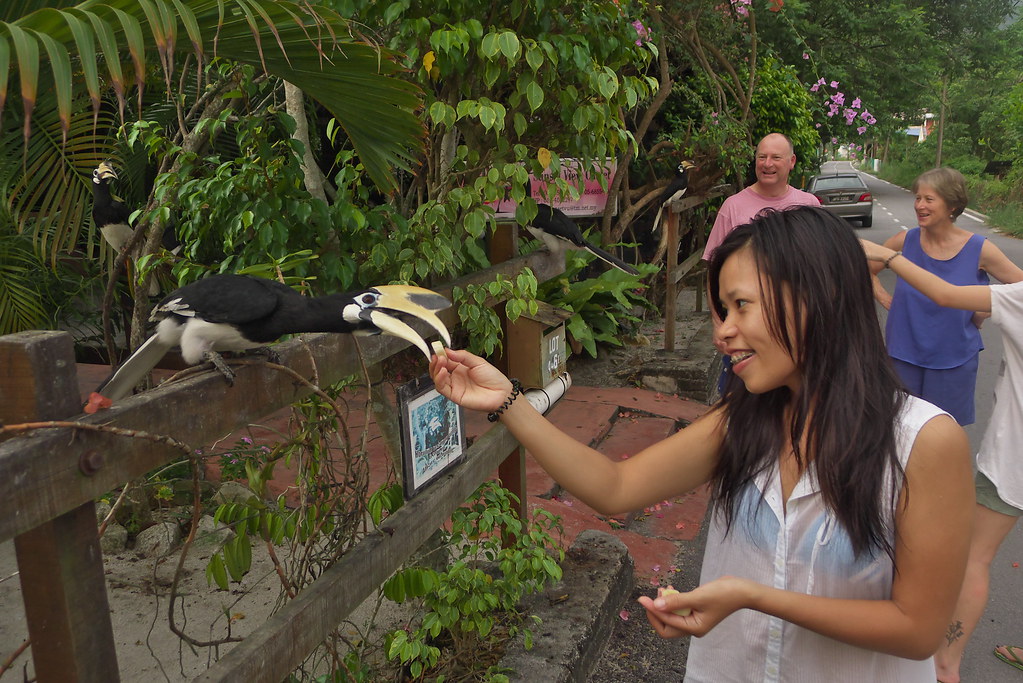 The hornbill feeding at Sunset View Chalet, organised by the hotel's owners, is an experience you want to experience. The hornbill feeding starts at 6:30pm and is a must-see event.
If you're one of the brave ones, try putting up your hand while holding the daily local fruits feast up in the air – the hornbills will definitely grab the fruits from you. The best part is it is free of charge!
3. Lunch At Chef Makbul Kitchen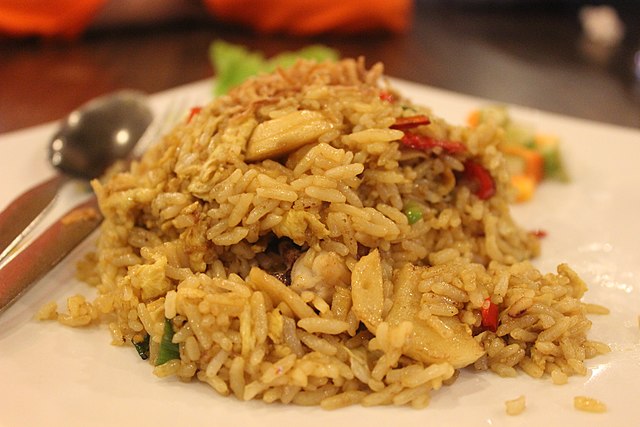 Don't judge the book by its cover! Even though the restaurant could make you think twice, you'll have one of the best meals for lunch when visiting Pangkor Island! Ensure you don't miss this simple, no-frills restaurant's best-in-town ikan siakap dish, prepared with tomatoes, onions, and ginger.
4. Catch Sunsets on Coral Beach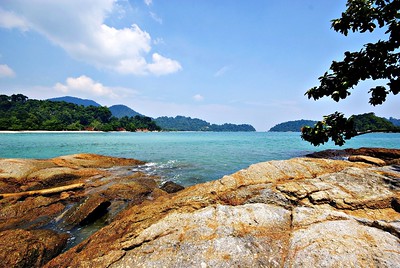 One of the things to do in Pangkor at night is to have a short getaway from reality at the calm Coral Beach. The western coast's Coral Beach is between Nipah Bay and a rocky outcrop.
The golden shoreline is surrounded by powder-fine sand, coconut palms, and hammocks that dangle lazily in the branches. You can watch the stunning sunset there while sipping an iced beverage as the sun sets at 7 p.m.
5. Visit Fun Lin Kong Temple And See A Replica of Great Wall of China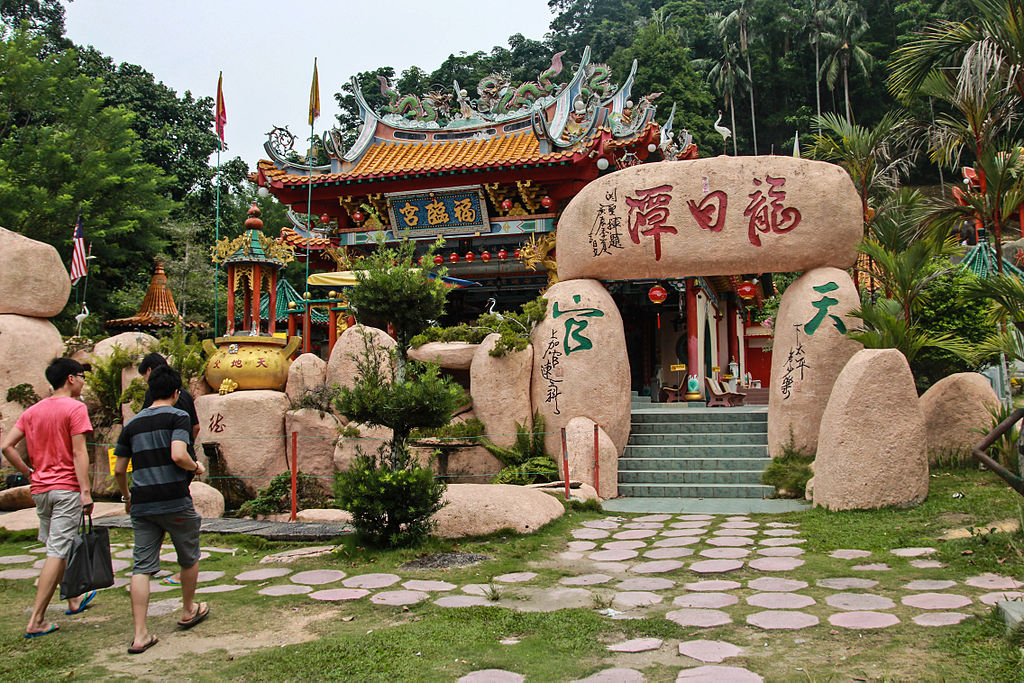 The largest Taoist temple on Pangkor Island is the Fu Lin Kong Temple, which is situated on the island's eastern shore. Many of the Chinese residents of Pangkor Island follow the Taoist philosophy.
The temple serves as the primary place of worship for Taoism, a religion in Pangkor based on the teachings of the revered Chinese philosopher Lao Tze. One of the island's top tourist destinations is Fu Lin Kong Temple.
A miniature Great Wall of China may be found in the garden behind the enormous temple hall, in addition to the stunning arch that welcomes guests and the imposing temple wall.
6. Check Out Batu Bersurat (Sacred Rock)
A large rock at Kampung Teluk Gedung, known as Batu Bersurat or Sacred Rock/Tiger Rock in Pangkor Island, bears graffiti created by Dutch soldiers in the 1700s. The year 1743 is inscribed five times on the rock, and these soldiers were stationed at the nearby Dutch Fort from 1743 until 1748. The Sacred Rock has a contemporary roof covering it to keep it dry and protected from the elements.
7. Dinner At Daddy's Cafe
With its catchphrase "Fresh Seafood and Local Food," Daddy's Cafe, a well-known cafe, is situated at Coral Beach on Pangkor Island. It has the most stunning sea view, making it a favourite among tourists and locals. This restaurant, which offers a simple fusion of Asian and European delights in ample servings, raises the bar for Pangkor food. You might also see the sunset on Coral Beach while you're here!
Where To Stay In Pulau Pangkor
1. Alun Retreat
If you're wondering where to stay on Pangkor Island, one trip to the Alun Retreat is all it takes to make you want to come back again and again. This unusual lodging is ideal for a Pulau Pangkor homestay weekend retreat or an outdoor experience with friends and family. You'll get to experience the beauty of Pulau Pangkor and its surrounding islands.
Book yourself a room here!
2. Pangkor Laut Resort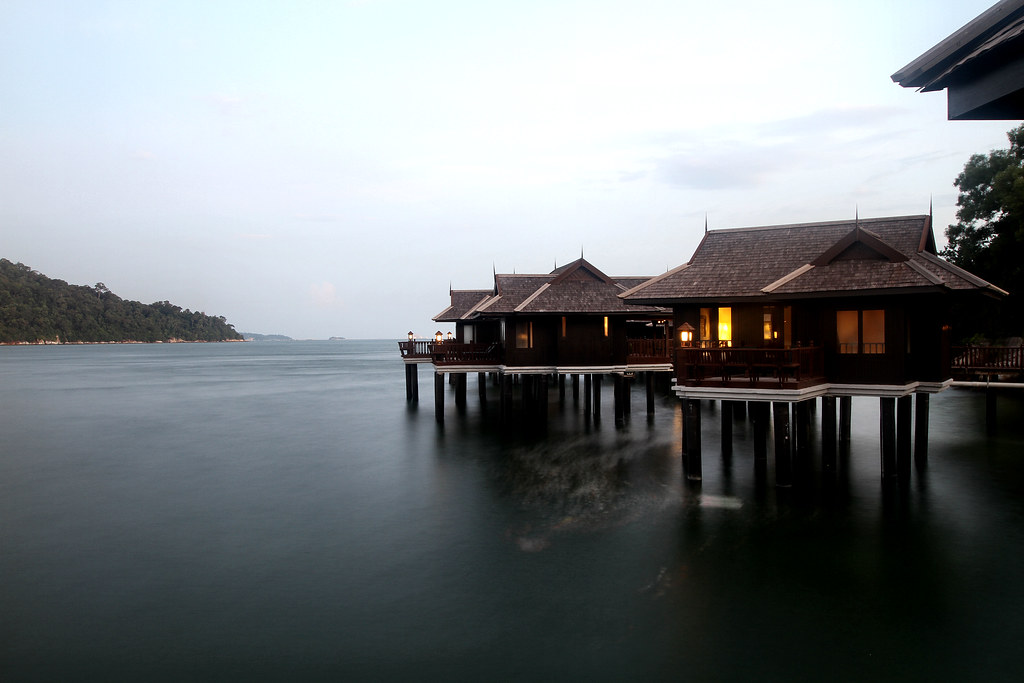 This island, surrounded by ancient forest giants, is a haven for various species and one of Pangkor Island's most stunning resorts.
It makes the perfect Pulau Pangkor homestay to get a full resort experience! At Pangkor Laut Resort, you can also experience nature at its finest.
Pangkor Laut Resort, located on a private island, is surrounded by white sand beaches and emerald waterways, nestled amid an old rainforest.
Book yourself a room here!
3. Nipah Bay Villa
If you're seeking a more affordable place to stay in Pulau Pangkor, Nipah Bay Villa is among the better options for a Pulau Pangkor homestay.
Many services are available here, including bus ticket reservations, jungle excursions, water sports like snorkelling and kayaking, and many more. For those on an extended vacation, gardening around Nipah Bay Villa is also fun!
Besides, the villa is also close to the beach and the shops! Nipah Bay Villa is a one-stop centre.
Book yourself a room here!
Ride With TREVO
The vision of TREVO is to create a community committed to enhancing mobility, reducing carbon emissions, and creating a better environment for all people.
TREVO offers a wide variety, from daily drives to ideal cars, for any situation. From weddings and rides around town to road trips and explorations of new locations, or even a trip to Pulau Pangkor, you can rent your ideal vehicle from TREVO for a reasonable price. Book today!