From enjoying yummy food to exploring Penang Hill, there are many fun and exciting things to do in Penang!
If you're only planning a short trip to Penang, you may be pondering which Penang attractions and activities you want to prioritise and which you should save for another weekend. Fret not, this ultimate list of top must-do things in Penang will help you make the most out of your mini vacation.
Explore the Nightlife in Penang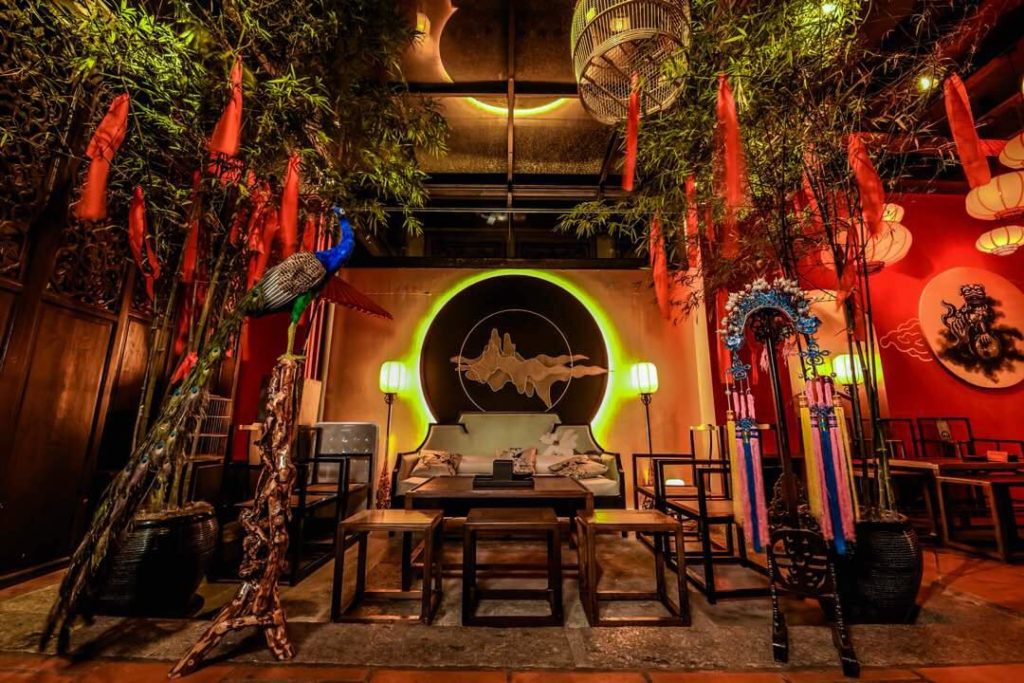 Photo credit: Manchu Bar Penang
If you left for Penang on a Friday afternoon, you'll arrive just in time to explore some of the top bars in Penang.
Some of the best bars in George Town include Manchu Bar, The Pokok, and Mike's Place Love Lane while Batu Ferringhi is home to popular bars such as Sunset Bar in Park Royal, Frandy Beach Bar, and Pinang Restaurant and Bar.
Savour Penang's Local Food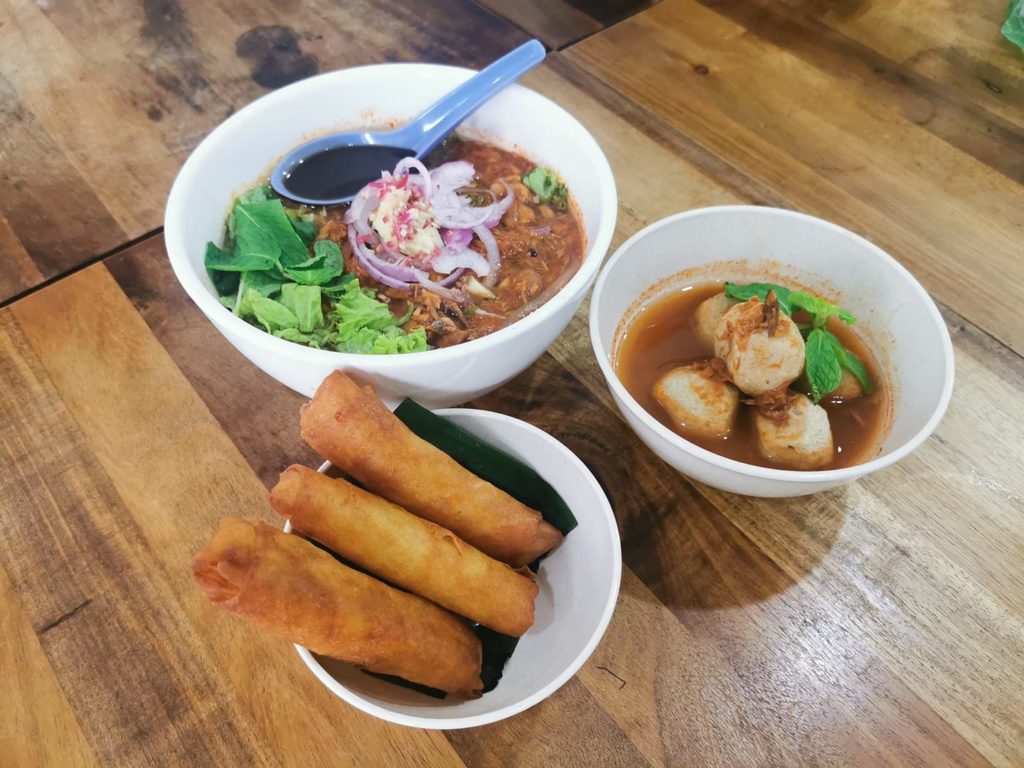 Photo credit: Penang Road Famous Laksa
Your Penang trip will be incomplete if you miss out on sampling some of the best foods in Penang. If you're after a satisfying lunch, Deens Maju Nasi Kandar or Hameediyah is a must. But, if you're not up for waiting in a long que we suggest using the GrabFood app.
Those who want a lighter yet equally satisfying meal should opt for Penang Road Famous Laksa in Lebuh Keng Kwee George Town or Hot Bowl White Curry Mee along Rangoon Road.
As for dessert, enjoying a bowl of cendol or ice lemon jelly drink will feel like pure bliss on a sunny day.
Experience Penang Hill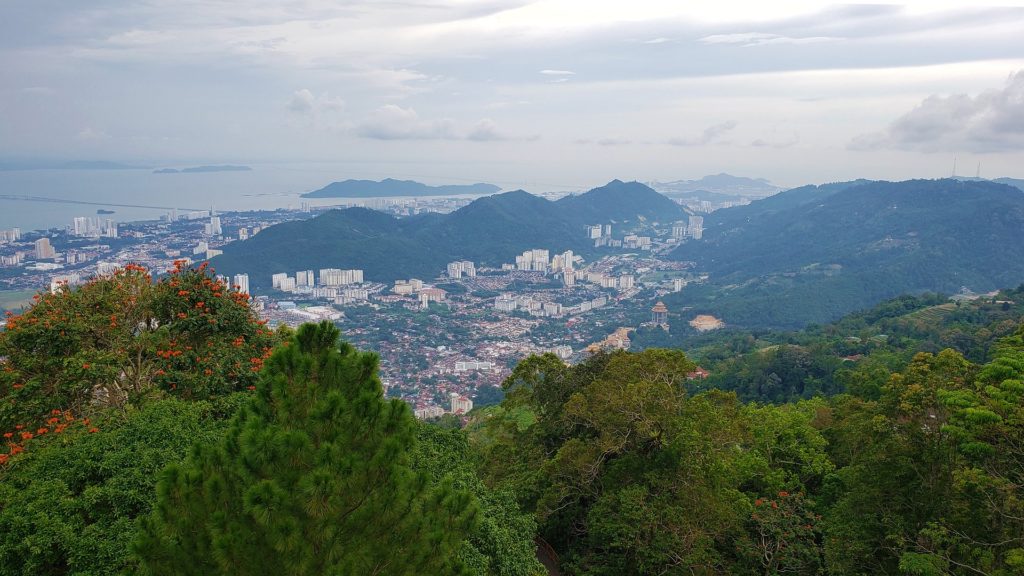 Penang Hill View; Photo credit: Pixabay
Whether you head there before or after lunch, you'll need at least half a day to fully experience Penang Hill.
Located within Ayer Itam, Penang Hill (also known as Bukit Bendera) is a popular tourist destination and one of the best places to visit in Penang. Offering serene views of Penang, there's no surprise it was used as a retreat during the British colonial period.
Among the Penang hill attractions you should experience include the Penang Hill tram, Little Village, Cliff Cafe, heritage buildings on top of the hill, and The Habitat for an educational rainforest experience. Experienced hikers looking for outdoor activities in Penang may enjoy hiking up to the hill, however, we must warn you that it's not for the fainthearted!
Take in the Beauty of Kek Lok Si Temple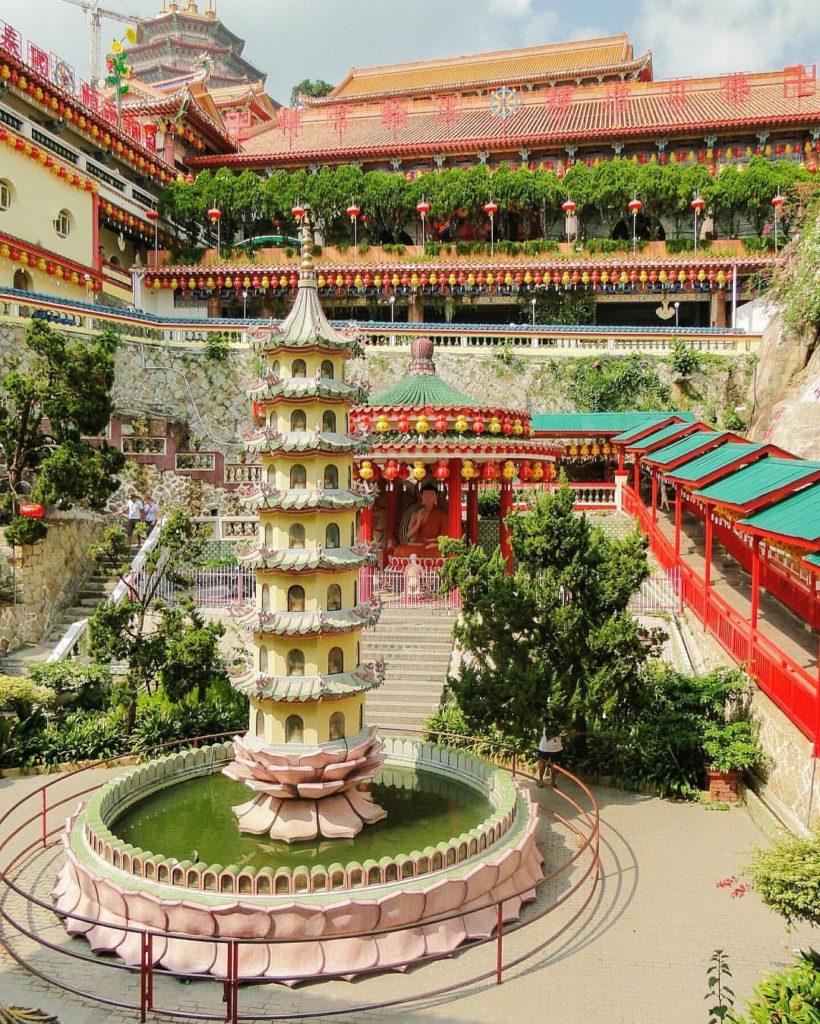 Kek Lok Si Temple; Photo credit: Tourism Malaysia
As one of the largest Buddhist temples in Southeast Asia, The Kek Lok Si Temple is a must-visit place in Penang. Since it's located near Penang Hill, you can easily visit both places on your own or opt for the Penang Hill and Temple sightseeing tour.
Built in 1891, the temple displays beautiful architecture and magnificent buddhist statues, sculptures and shrines. During Chinese New Year, a mesmerising sight will unfold before your eyes as the entire temple is lit up at night.
Have a Blast at ESCAPE Theme Park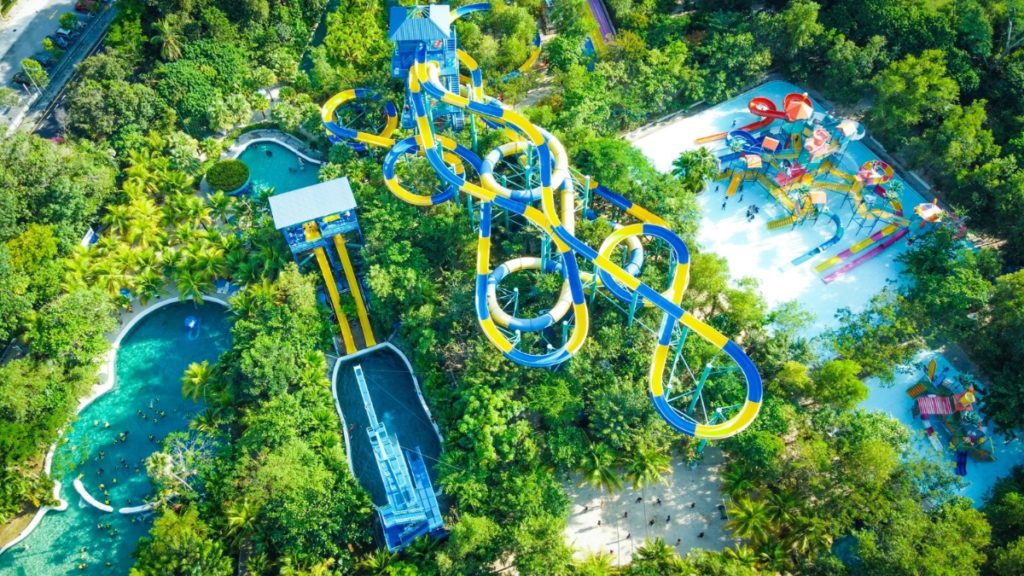 Water Slide; Photo credit: ESCAPE Theme Park Penang
If you're looking for fun family-friendly activities in Penang, you'll want to make time for ESCAPE Theme Park.
This outdoor theme park is located across the Teluk Bahang Forest Park and promises some of the most fun outdoor activities in Penang. Activities in the theme park include a Water Slides, Aerobat (where you try your hand at acrobatics), Airbag (giant trampoline), A-Maze (a hide-and-seek adventure for families), Bull-Lee (mechanical bull), Dunk Tank, the Family Trail and a lot more.
For the full list of ESCAPE Penang activities, click here.
Admire Penang's Famous Street Art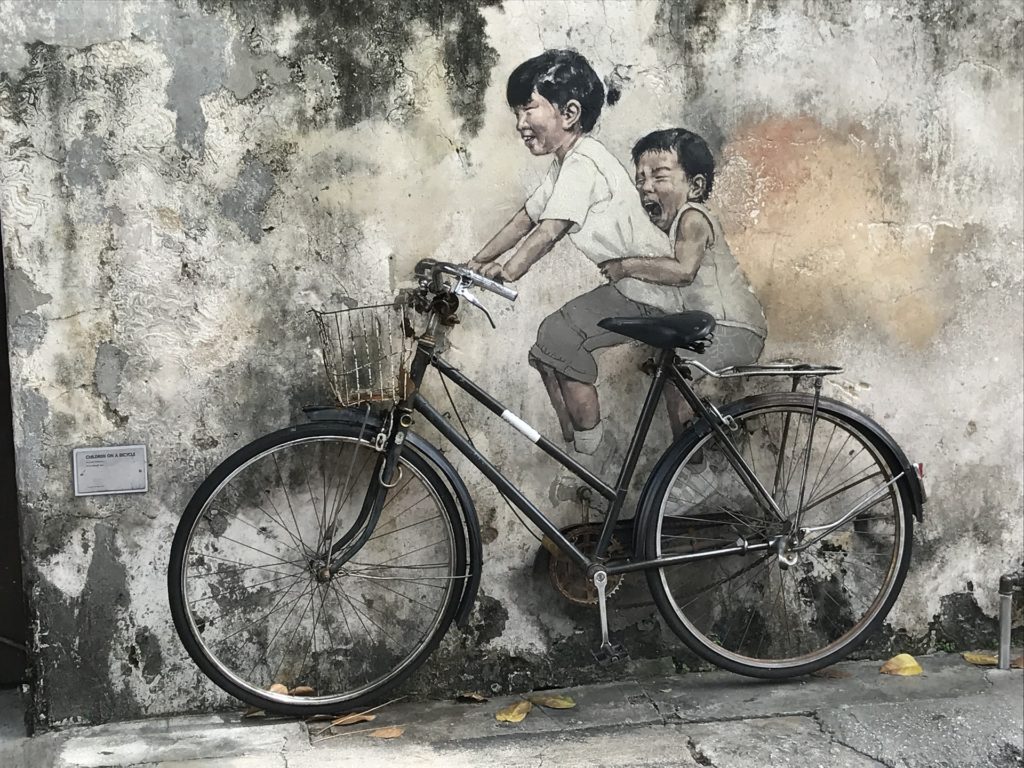 Penang street art; Photo credit: Pixabay
Lastly, complete your Penang trip by taking a few snapshots of Penang's famous street art as you walk around George Town.
The person responsible for the beautiful street art is Lithuanian artist Ernest Zacharevic who was commissioned to paint a series of wall murals for the 2012 George Town Festival. The murals continue to capture the hearts of many as it not only brings the local people in the paintings to life but also allows visitors to appreciate the art in an interactive way.
We hope this list of top 6 things to do in Penang will help ease your planning so you can enjoy a stress-free holiday. PS If you're in need of comfortable transport to Penang, find out how you can rent a car with just a few taps on TREVO.