Central Market in Kuala Lumpur
In the midst of the city, Central Market Kuala Lumpur serves as a hub for Malaysian culture, art, and craft. The Central Market KL has come a long way from its humble beginnings as a wet market constructed in 1888 to a lovely destination for tourists, shoppers, and art enthusiasts.
The Central Market in Kuala Lumpur is becoming a must-see location, offering tourists a distinctive shopping experience where they may savour local handicrafts, textiles and clothing, souvenirs, collectables, and local delicacies.
It offers a beautiful visual delight and an appreciation of Malaysian heritage as well as architecture in a glimpse as visitors enter its doors. It's not only a shopping experience but also a heritage experience.
Brief History of Central Market Kuala Lumpur
Central Market Kuala Lumpur's history began when it originated as a wet market in 1888, founded by Yap Ah Loy, the city's Chinese Kapitan. It's known as a notable landmark in both colonial and present-day.
As the market grew, a permanent structure was constructed to house all of the sellers. By the 1930s, the construction had been substantially improved to the current facade.
As the wet market was relocated in the 1980s, the Malaysian Heritage Society effectively petitioned against the building's destruction. The building was given RM9 million refurbishment by the Federal Government and made into a hub for Malaysian culture, arts, and crafts. To preserve the charm of previous generations, the facade has remained untouched.
The Central Market's tenants have wholeheartedly supported the tourism sector during the past 20 years by marketing and selling Malaysian arts, handicrafts, and souvenirs to both foreign and local travellers.
As a result, Central Market has done more than only promote Malaysian culture; it has also given many deserving entrepreneurs opportunities.
Central Market Map
Under the magnificent, Art Deco building, you can escape Kuala Lumpur's numerous malls and find locally manufactured handicrafts, apparel, batik, boutiques, artwork and gifts. There are three groups of stalls—Malay Street, Little India, and Straits Chinese—representing the three major cultures in Malaysia for you to dive in.
Also, don't miss the opportunity to try affordable, authentic Malay cuisines like nasi lemak and sizzling yee mee at the food court. If you want to tour regional art galleries, studios, and the Illusion 3D Art Museum, you have to go into the Central Market Annexe. You'll quickly realise why both locals and tourists love shopping at Central Market.
If you want to explore more of the market, you can refer to the Kuala Lumpur Central Market map here!
How To Get To Central Market Kuala Lumpur?
Since the Central Market Kuala Lumpur is located in the heart of Kuala Lumpur, it's easily accessible from everywhere in the city. If you're planning to visit the market, do consider the following options:
You can either take the Ampang Line to Masjid Jamek Station, which is about 15 minutes walk from the Central Market, or the Kelana Jaya Line to Pasar Seni Station, which is just across from the Central Market.
You can choose from 3 different bus options to get to the market. The standard Rapid KL bus is the first available choice. Another option is to board the KL Hop-On-Hop-Off City Tour bus, which stops directly outside the market. The free Go KL tourist bus (Purple Line) will drop you off directly across from the market as a final option.
This would be the easiest and fastest option for you to travel to Central Market Kuala Lumpur as they also prepare a big parking space for you to park your car. Now that you're here, you can rent a car with Trevo as ABC! From low-cost to high-performance cars capable of meeting any need, book your car here today!
Things To Do in Central Market
1. Collect Stamps with Must Visit Attractions Trail Card
With the latest Kuala Lumpur Must Visit Attractions Trail Card, you may collect these fun stamps while visiting the city. This trail card includes 12 city sites to visit. With a memorable visit token, you can discover, explore, and learn more about Kuala Lumpur.
All you have to do is:
Go to the Central Market Information Counter and get your FREE trial card.
Enjoy your time and collect stamps from the card's 12 must-see places in KL.
Redeem a reward at the Central Market Information Counter for completing ALL STAMPS!
2. Take a photo at the Central Market Drop Pin
Create a memory at the enormous Central Market Kuala Lumpur drop pin. This arch, situated directly in front of Central Market's recognisable blue facade, is tall enough to provide a fantastic backdrop for your OOTD photos. Visit the building during the day when it's illuminated by the sun or take a few pictures at night when it's lit up to let others know you were there!
3. Batik Painting at Ainna Artwork
Discover the exotic and unique types of Malaysian batik art at Ainna Artwork while creating colourful and vibrant artwork. Since every batik item is made in-house, the designs are more unique than what you would find in most batik stores. If you wish to make your own batik art, there's a special DIY Batik Art Workshop conducted daily!
4. Visit the Illusion 3D Art Museum
The Illusion 3D Art Museum at Central Market Annexe is a fun location for everyone. Visitors are able to enjoy a stunning gallery with over 36 paintings that brings art to life through a lively showcase of wonderful 3D art paintings and a virtual reality video. Besides, visitors can also seek photo ideas to help them make the best of their visit, with all sorts of funny poses to achieve that ideal snap!
5.Get henna art with your best friends at Unique Art of Henna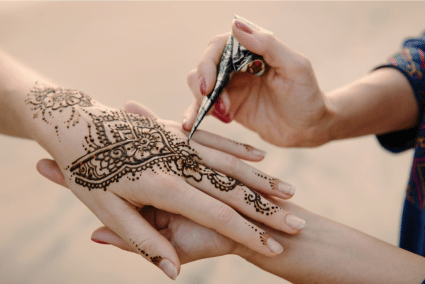 This temporary 'tattoo' is manufactured from natural dye and is made from the henna plant. It fades off in just over two weeks. Come by Unique Art Of Henna and let the henna artists curate their magic! Charges are based on design and might range between RM20 and RM40 per hand. Unique Art Of Henna can be found on the ground floor of Central Market.
What To Eat in Central Market
1. Food Court Chicken Rice
Chicken Rice is a popular local delicacy that should not be missed when visiting Malaysia. It's made of wonderful aromatic rice and served with roasted, steaming, or sesame chicken, as well as a regionally inspired blended chilli sauce and sesame soy sauce. Visit the Chicken Rice shop at the Food Court to try the best food in Central Market Kuala Lumpur.
2. Ginger Forever Thai
The restaurant, located on the Mezzanine Floor Central Market complex, is well-known for serving authentic Thai cuisine. Asian, Indochinese, and seafood dishes are also available at the restaurant. You ought to try their Pie Tee, which is a classic Nyonya food.
It's a crispy hat-shaped cone made from rice flour that's stuffed with sweet turnips, carrots, hard-boiled eggs or omelette pieces, as well as chopped coriander leaves, and it's commonly served with a spicy chilli sauce.
3. Merchant's Lane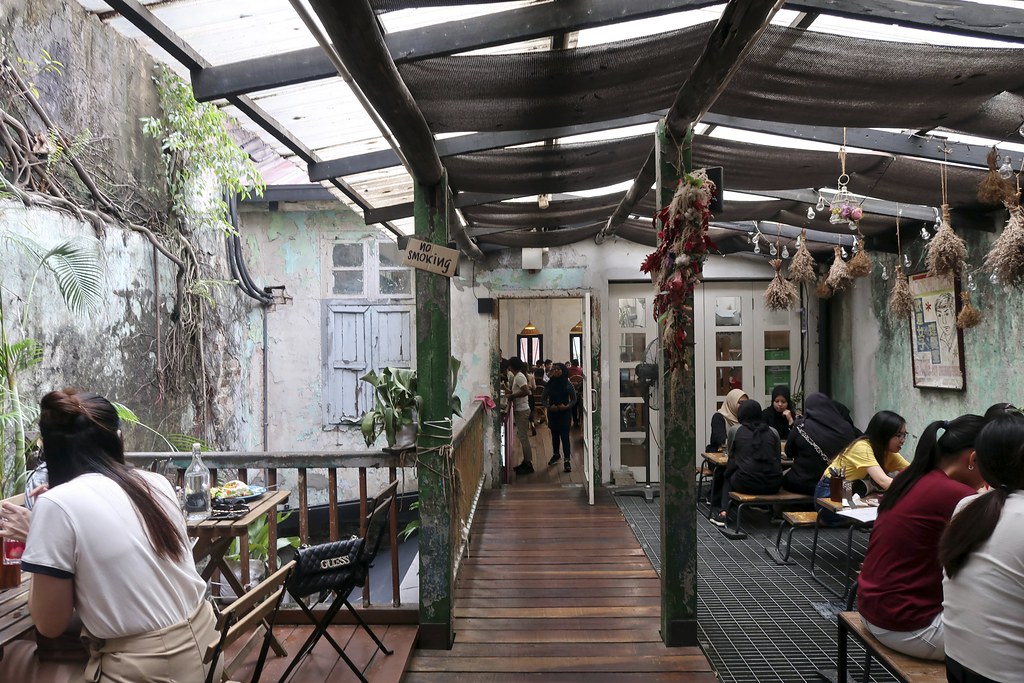 It's not quite in the Central Market, but it's within walking distance! This tranquil cafe is located above an old business near the Advance Tertiary College. There is a little sign heading up to the area that isn't too difficult to discover. Breakfast and Asian-inspired cuisine are on the menu, alongwith a wide variety of interesting drinks!
Address: 150, Jalan Petaling, City Centre, 50000 Kuala Lumpur, Wilayah Persekutuan Kuala Lumpur
Opening Hours: Tuesday to Friday, 11:30am – 9:30pm
Saturday & Sunday, 9:30am – 9:30pm
4. Precious Old China
Precious Old China Cafe in Central Market Malaysia is one of the most precious restaurants in the city, boasting its own distinctive dining setting that transports you back to the early days of Chinese community life in the early 20th century. It's located on the Mezzanine Floor of Central Market. You can find a variety of Asian dishes offered on the menu, but the Lemak Nenas Prawn is a must-try!
5. Ali, Muthu & Ah Hock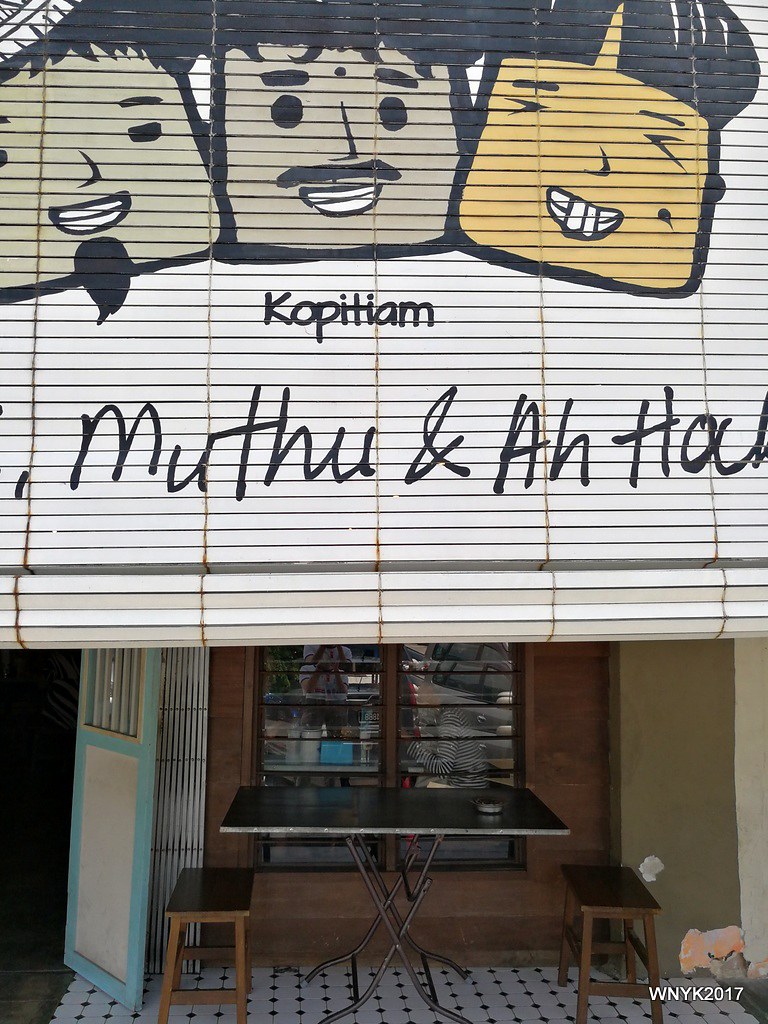 Ali, Muthu & Ah Hock is just 200m from the MRT Pasar Seni Station and a short walk from the Central Market! It's located in Chinatown on Jalan Balai Police. This sleek eatery featuring a few classic furnishings is an excellent spot to relax in the hot weather, especially because it's air-conditioned and serves some delectable local delicacies. Their classic Nasi Lemak Ayam should not be missed.
Address: 13, Jalan Balai Polis, City Centre, 50000 Kuala Lumpur, Wilayah Persekutuan Kuala Lumpur
Opening Hours: Monday to Sunday, 8:00am – 5:00pm
Ride with TREVO
Trevo has the most diverse car selection, with models ranging from low-cost to high-performance cars that may fulfil any requirement. Trevo provides the ideal vehicle for all occasions, whether it's cruising by the beach, a fun ride around town, a road trip, or exploring the beauty of Central Market Kuala Lumpur!
Rent a car with TREVO today and have the best time at the Central Market!