UPDATE: We have extended our campaign promo!
Booking period from 17 July September to *15 October 2020.
Travel period from 20 July to *31 October 2020.
Redemption valid until *31 October 2020.
Are you planning to go on holiday anytime soon? Because we think you deserve a break. We want you to have your dream holiday experience, so that is why we are proud to announce our new partnership with Klook, an activity booking platform where you can discover and book amazing things to do at great prices!
Allow us to treat you to new experiences. Go for a staycation, feast on your favourite foods, and indulge in exciting activities — while we pay for it! When you book a car from 17 July to 15 October 2020 for trips between 20 July to 31 October 2020, we will also give you RM80 to spend on Klook. Be sure to redeem your promo code by 31 October 2020 because it's first come first serve ?
How does it work?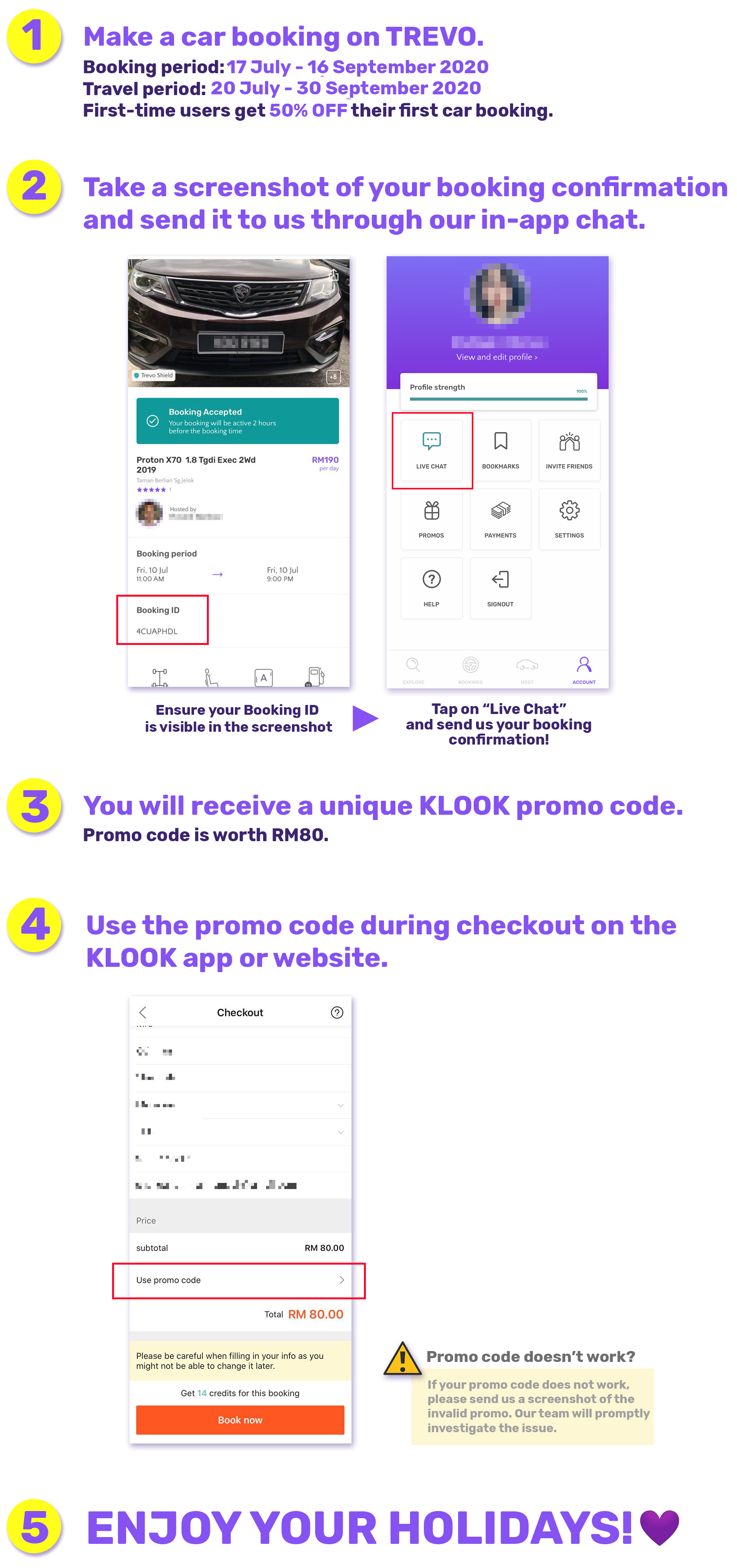 Are you ready to go on holiday? Well, you know what to do ?
ABOUT KLOOK
Klook is a platform that empowers travellers around the world by sharing the best curated experiences at the best prices. Klook has partnered with top attractions and operators to ensure that travellers get the best deals on quality experiences. Discover, book, and experience the best things to do anywhere, anytime on www.klook.com.
Terms & Conditions:
*Booking period from 17 July to 15 October 2020
*Travel period from 20 July to 31 October 2020
*Redemption valid until 31 October 2020
*First come first serve basis
*Promo code from Klook is worth RM80 (cash value)
*Not applicable to book any other land transportation or car rental packages on Klook