As one of our most active and loyal users, you are more powerful than you think!
To show our gratitude, we want to give you this EXCLUSIVE opportunity to be rewarded for any bookings your friends & family make using your unique promo code.
If you have been selected for this campaign, you should have received an email from TREVO!
Power Users like yourself are selected based on your activity and engagement with our platform. We know you are passionate about TREVO and are powerful enough to help us spread the word to your friends & family!
YOUR REWARD AS A POWER USER
Earn RM10 for each referral that made a successful booking. This means the referred Guests must complete their TREVO booking.
The best part is there is no limit to the number of friends & family you can refer to or the rewards you can earn so you can refer them with your referral code and then have them use your promo code!
Your Power User promo code would be PWR+last 6 digits of your phone number (example: PWR456789).
REFERRED GUEST PROMO
So what's in for your friends & family, you ask?
Thanks to your unique promo code, referred Guests will enjoy 25% OFF* on their next TREVO booking!
All they need to do is key in your Power User promo code into the promo tab in the app.
*Booking must be a minimum spend of RM175, capped at RM100.
START SHARING YOUR PROMO CODE
We know you're excited to earn now! Here are the easy steps to share your promo code with friends & family: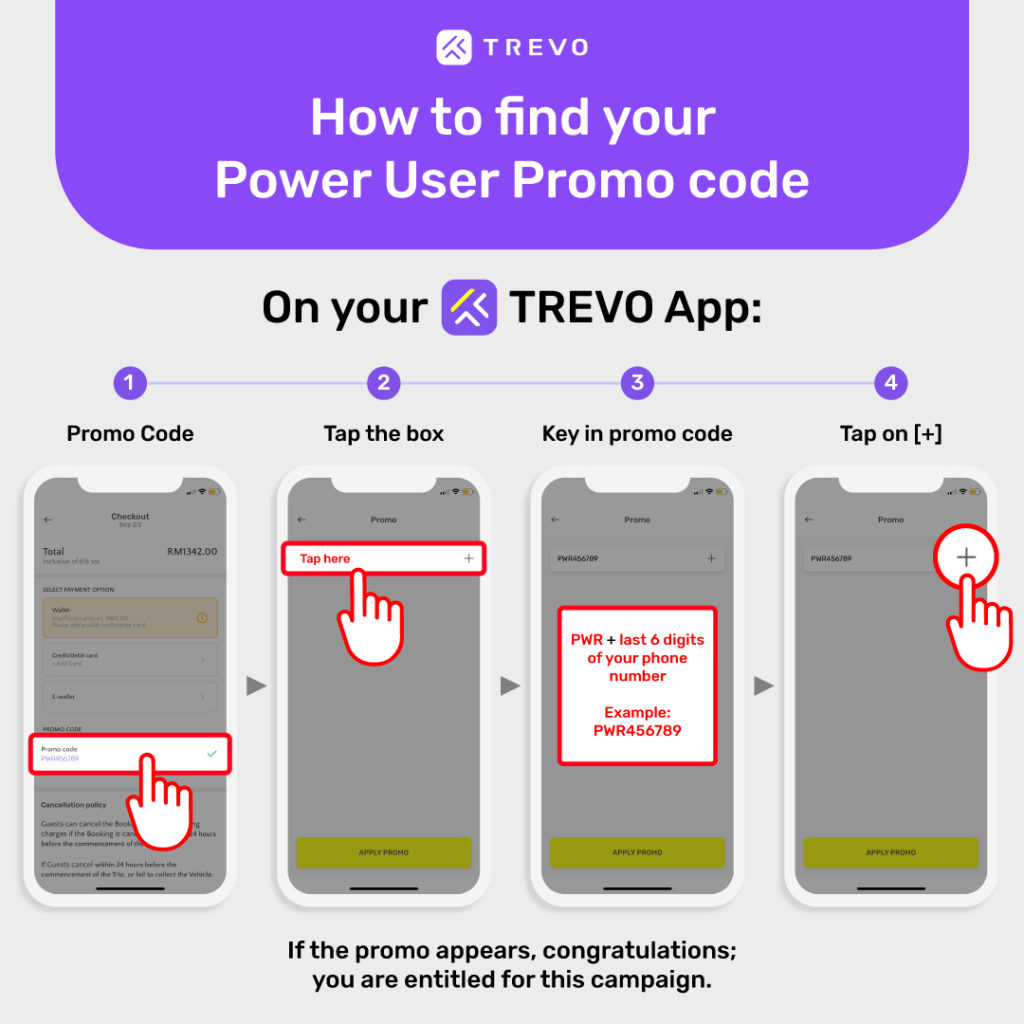 Where Can You Share Your Promo Code?
Social media platforms
Email
Whatsapp/text message
Your superpower: word-of-mouth
Again, there is no limit to how many Guests you can refer to!
The more you refer, the more ka-ching you bag. As a Power User, you call the shots. 😎
Refer here for the FAQs.