Hey People of Negeri Sembilan!
Do you commute between home (N9) and work (KL) on weekdays?
Like visiting KL and Melaka for makan-makan and jalan-jalan?
Wherever you're headed, we have a wide selection of cars that you can rent to make your journey safer and more comfortable.
You're just a few taps away from booking a car that suits your needs on TREVO, Malaysia's Largest Car-Rental Marketplace!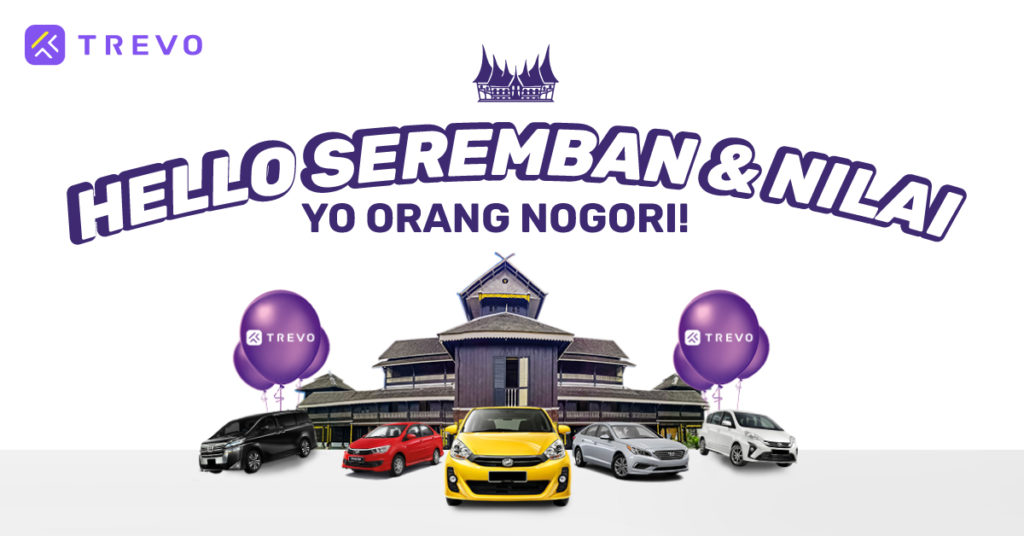 For Safer, Better, Daily Drives,  download our App and TREVO Ajo! 
There are also plenty of TREVO Promos available, so you can enjoy them when you book a car on TREVO. Book for your first time and get up to 50% OFF your car booking today!
Welcome to the TREVO Family, Seremban and Nilai!
Terms and Conditions apply.