At TREVO, we understand that life is challenging enough, especially when it comes to car insurance. It may be too much to understand, to manage, and sometimes you may even forget to renew them! That's why we wanted to figure out the way to make the lives of Malaysians #SenangGiler.
Introducing TREVO Guard ?
What is TREVO Guard?
TREVO Guard is our very own car insurance product that can now help ease the hassle of Malaysian car owners by allowing you to manage and renew your car insurance within ONE app — TREVO? We're not kidding, it's #SenangGiler. Hidup tenang bila kerja senang!
To celebrate the launch of TREVO Guard, we want to give our first 1000 customers exclusive benefits along with their car insurance!
Early Bird Perks & Benefits
1. GET CASHBACK
Everybody gets to enjoy a 5% cash rebate! That's extra money for you to enjoy and pamper yourself with.
2. FREE REPLACEMENT CAR – Applicable to TREVO Hosts only
Car in the workshop? No worries! Get a replacement car of the same model/segment for FREE up to 7 days during your 12-month coverage. Claimable via TREVO app in credits.
*RM1 = 1 CREDIT. Calculated as 0.25% x insured sum of vehicle x 7 days
*Free replacement car is claimable if Host's car is at Partner Insurer or TREVO Panel workshop due to accident or breakdown during personal use or use by TREVO Guest
3. FREE PERSONAL DRIVER – Selected areas only
Need someone to drive you around with your car? We've got you covered! Enjoy 2x FREE Buddy Driver bookings of 2 hours during your 12-month coverage. Find out more about Buddy Driver here: https://buddydriver.socar.my/
How do I sign up?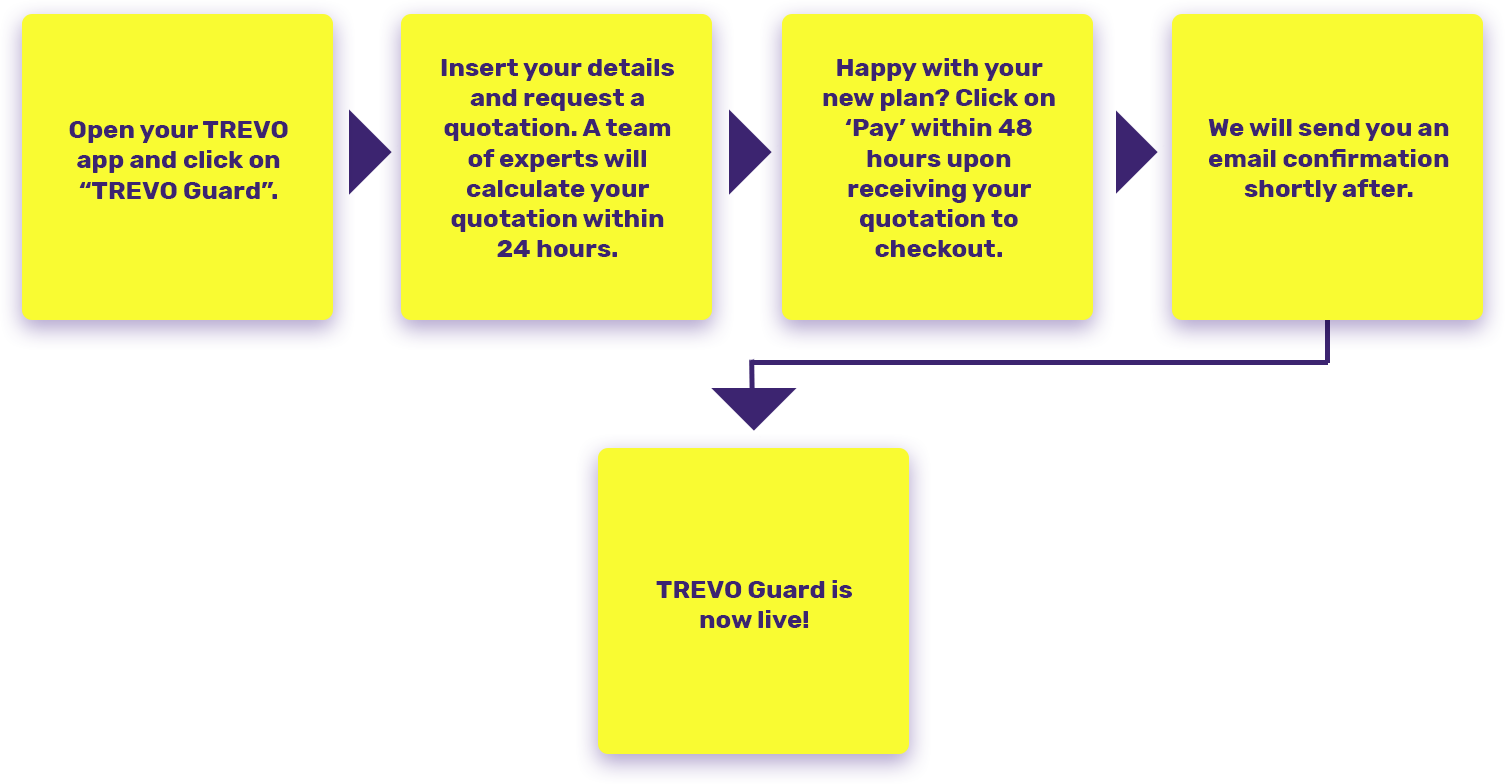 Are you a Malaysian car owner that's looking for an insurance provider that you can trust? Look no further!
We're not kidding you, it's seriously #SenangGiler
Be protected and pampered today!?

*Please read our full Terms & Conditions.