As the world slowly recovers from the impact of the coronavirus, many people have started making plans — to meet the people they love, go to the places they miss and eat the food they crave. This is the time for us to finally say "Hello!" to the world after months of isolation ?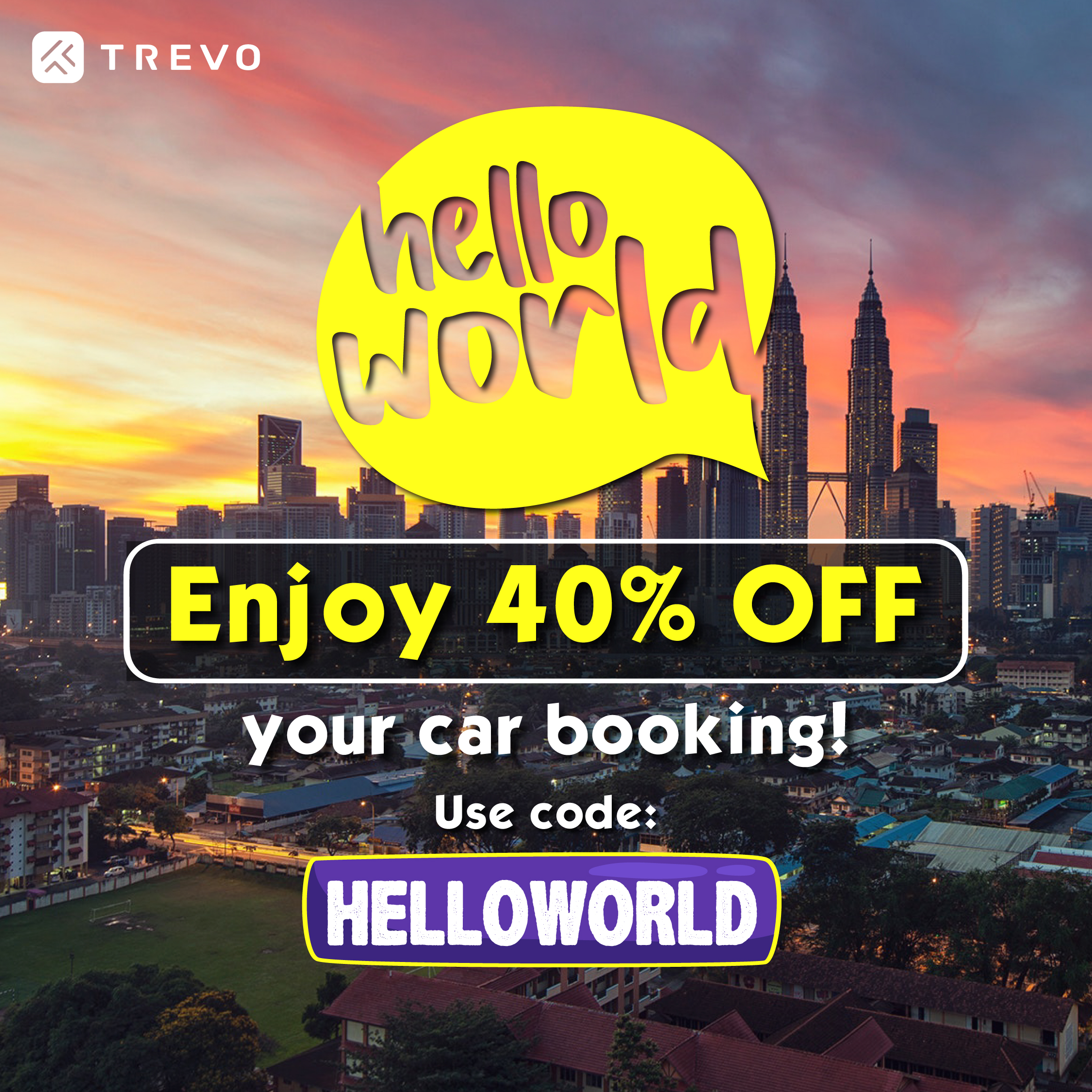 TREVO is here to help you prepare for your journey!
With our new promo code HELLOWORLD, visit your loved ones and travel to your favourite destinations with 40% OFF your car booking. On top of that, you will also get a sanitised car AND a free TrevoCare kit! That's not all, you can even get the car delivered to you!
Our Cars Are Germ-free! ??
Your safety is our top priority! That is why our TREVO custodians sanitise our cars before and after all drives. We wouldn't want to bring those germs to our family and friends, kan?
Want to know how we do it? You can check out the video below 😉
Besides a sanitised car for a clean drive, every booking also comes with a FREE TrevoCare Kit! (face mask, sanitising wipes, gloves)
Best of all, we even do FREE delivery of the car to you within Klang Valley! That's right. You book it, and TREVO Delivers 😉
Are you ready to say "Hello!" to the world again? If you are ready to rent a car, don't forget to use our promo code HELLOWORLD to enjoy these benefits. Jom drive safely!
*Promo code valid until 21 June 2020, discount capped at RM175
*TREVO Delivers only applicable within Klang Valley