Raise the Jalur Gemilang up high because our national month is finally here! Even though it's been a tough year (we're all tired of COVID-19, heh), these unprecedented times have shown us more than ever how united we are. That's right, despite all the hardships, kami Masih Ger-milang! ?
What is "Ger-milang", you ask?
No, don't worry, it's not a typo ? As the most exciting people-to-people car sharing marketplace in Malaysia, we want everyone to celebrate the glory of Malaysia by gerrrrrrak-ing with us! Throughout the month of August and September, we have so many exciting promos and content for you!
Discover beautiful places to visit in Malaysia, the kinds you never knew existed, with #GemilangTrips. Of course, you can get there in true TREVO fashion by booking your own #GemilangDrive! Get to know fun, crazy, and talented Malaysians with #GemilangFriends, where we will feature all your favourite local talents. And lastly, join the Trevolution by getting to know our Hosts, Guests, and fleet with #WeAreGemilang.
Sounds like a lot to take in? We have a handy little calendar for you! Keep a lookout on these days and don't miss our promos! It's the month of love and unity and patriotism, y'all ?
What should you look out for?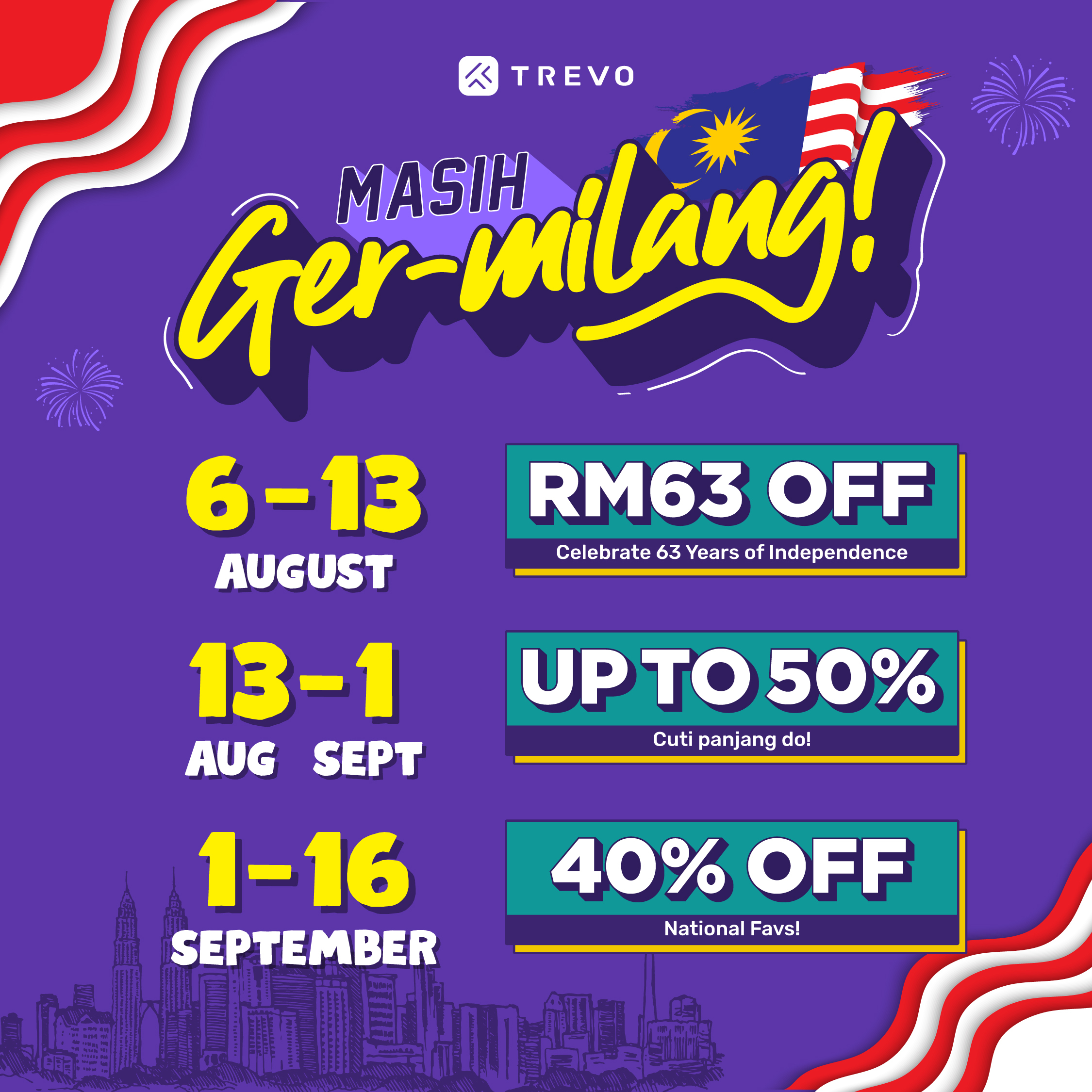 Can't wait to book a car? We'll be revealing the promo codes on our Facebook, Instagram, and Twitter. Follow us to keep updated! You won't only be celebrating Merdeka Day, you'll also be celebrating your own 'kemerdekaan' (independence) by going on your dream trips with your dream car, booked on TREVO!
We have extended our promo just for you! ?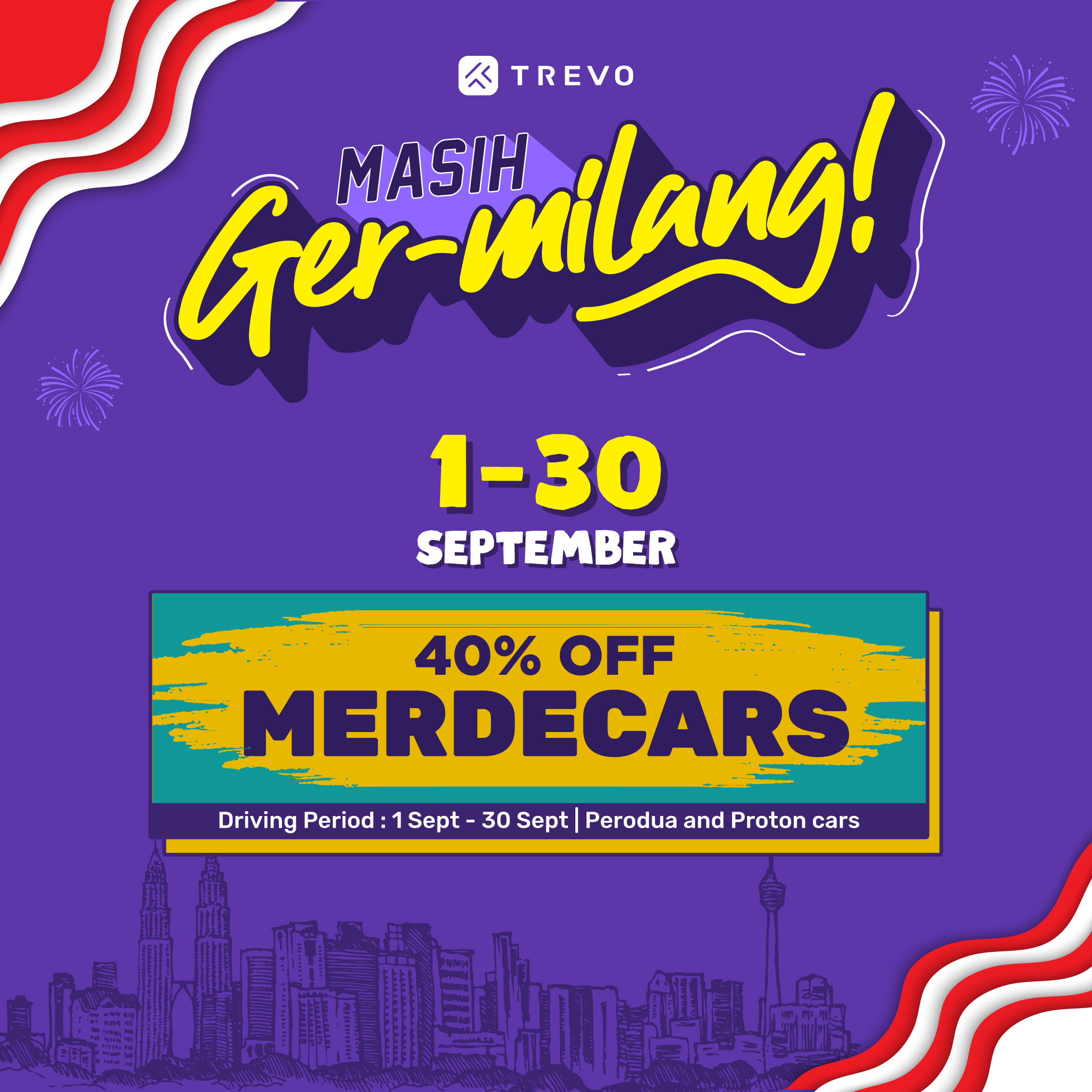 Let us hear you say…