Image credit: The Star
Drive south to experience Johor's cultural charms! A fiesta awaits! From 8 September to 18 September 2022, Puteri Harbour in Iskandar Puteri, Johor Bahru will light up with a series of fun activities that will truly celebrate this southern state.
This Festival will feature over 100 stalls, and various performances, exhibitions as well as parades. So expect a feast for the eyes, ears and stomach in Johor Bahru!
An 11-day 'pesta' of fun with friends and fam
Here are some of the many "must-enjoy" events at the Majestic Johor Festival. Don't miss out!
Majestic Johor Festival Street Carnival Parade, 17 September
Embrace the people of Johor's love for parades, fiestas, and simply a good time! The marching band, performers, and entertainers will be sure to lift up your day.
Kembara Mahkota Exhibition, 8-18 September
You can look forward to a showcase of the Sultan of Johor's renowned and majestic rare car collection. His Majesty's collection reportedly includes Morgan three-wheelers, Mack trucks and many more rare vehicles.
Cultural Performances, 9-12 September
Immerse yourself in a series of fun yet insightful Johorean ethnic arts and cultural performances. There will also be a fashion parade featuring the finest in Johorean attire — both traditional and modern.
ASEAN Fusion, 8-18 September
The Johoreans' warm and welcoming nature has enabled the state to integrate various foreign flavours into its cosmopolitan culture. Experience these unique cosmopolitan vibes at Festival events such as the Muay Thai tournament, lantern festival, the Malaysia Day Concert, and more.
Whenever you are hungry, the food trucks at the Festival also offer a wide selection of mouthwatering eats.
Prepare to savour famous Johorean dishes like:
Laksa Johor
Lontong
Mee Rebus Johor
Otak-otak
And many more goodies from Johor and the rest of the world!!
Come for the Festival, stay for Johor's other attractions
Besides the Majestic Johor Festival, there are countless other interesting things to do in Johor Bahru. Check out our recommendations here. You're guaranteed to have a blast at places like Legoland Johor, Johor Premium Outlets (JPO), and Skyscape @ Menara Jland.
As for satisfying your taste buds, our list of famous Johor Bahru restaurants offers endless food gratification.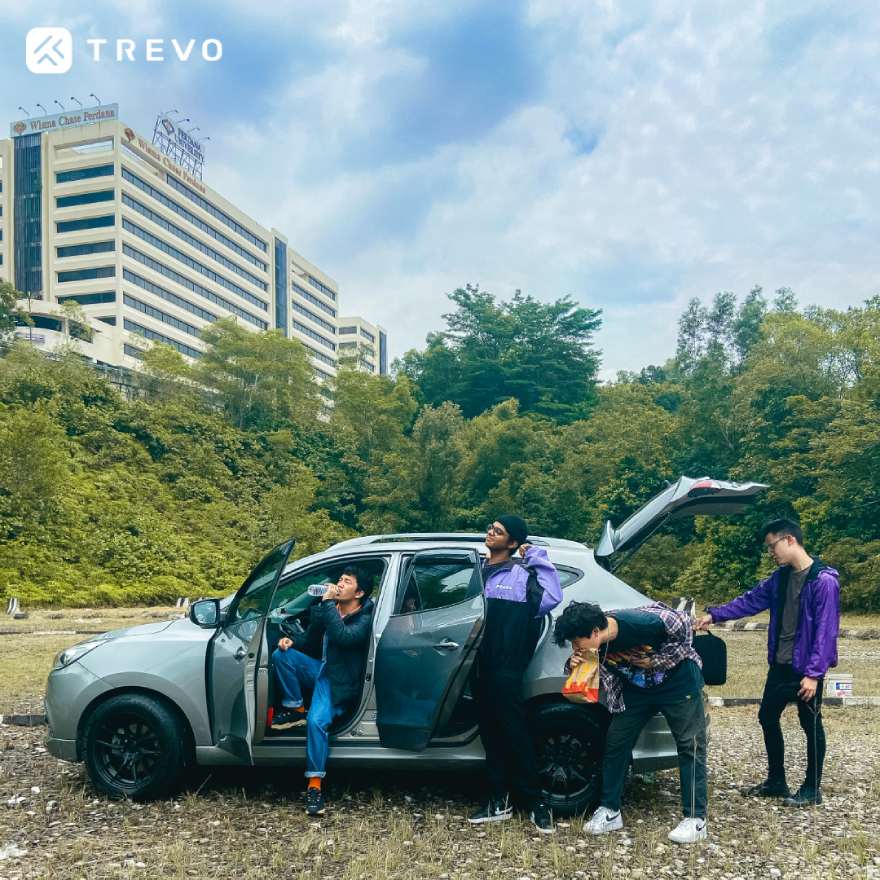 So book a car on TREVO for your southern holiday! Zip through traffic easily from place to place while driving in Johor Bahru. When it comes to getting around the Festival and these legendary JB hotspots safely, TREVO has got your back.
Pick the perfect, reliable car from a TREVO Host today! We have a wide selection to choose from. Book with the latest promo on the TREVO app. Have fun driving with your friends and family!