The holidays are near! Better start making plans because not only is the school break coming, the long weekends are drawing closer too! We want you to enjoy fun in the sun by soaking in the beauty of Malaysia with our National Month promos! Alternatively, if you're in Penang, you can also book your FIRST drive at RM10 until the end of August. All the more reason for you to travel around Malaysia! ?
Going on a trip can be fun, but you know what makes a trip exhilarating? Having the perfect car to drive, of course! We want you to have a safe and smooth driving experience, so we got you covered. Here are some cars that you can book on TREVO's car sharing platform, curated especially for you! And yes, you can book these car models in Klang Valley and in Penang too!
For solo adventurers ? Myvi Premium X
You can never go wrong with a compact car like the Perodua Myvi. We daresay it might be a national favourite, considering all the lovable memes that were born from it. But not just any Myvi… Drive the Myvi Premium X! Small, yet spacious, with enough cargo space for you to fit all your trip essentials. Think of this car as a grown-up Myvi – sophisticated and polished. And not to mention, really affordable too!
For the lovebirds ? Honda Accord
Drive in style with your sweetheart in a stylish sedan like the Honda Accord. If you're going on a romantic getaway, driving there in a car with plush leather seats will definitely enhance the experience. One of the main things to love about this car would be the light steering and precise response. Feel like a king and queen for a day cruising on the highway!
For the fun bunch ?‍?‍?‍? Nissan X-Trail
Keep your friends close, but put your best friends in a car and go on a trip! Whether you're travelling with friends, or a small family, book an SUV like the Nissan X-Trail can comfortably fit 5 adults and there's enough cargo space for all your holiday equipment. The suspension on this car is soft, which means you don't have to worry about uncontrollable shaking even on off-road tracks!
For the party pack ? Hyundai Grand Starex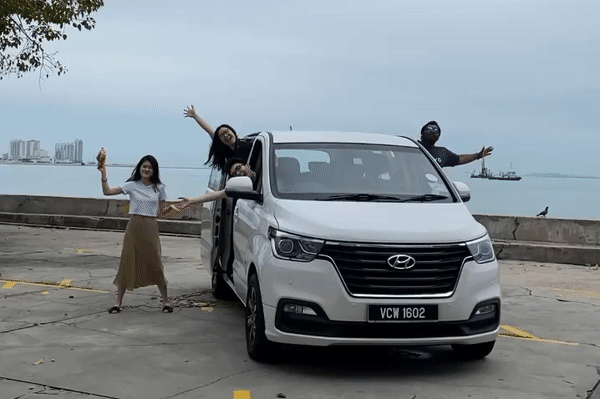 Size doesn't matter, but when you're travelling with a big family or your whole crew, it really does! Don't worry, we have just the car for you. With the ability to comfortably accommodate a whopping amount of 8 people, book an MPV like the Hyundai Starex is just the car you need! Even though it's a biiiig car, it also does really well when driving uphill. Nak pergi mana? Bukit Tinggi? Haa, jom!
Excited to go on your next adventure? Well, don't wait!
Book the perfect car now on Malaysia's most exciting car sharing app! ?
(Psst… And don't forget to use our promos)