Holiday season is almost here! It's the time that everyone has been waiting for. We cannot deny that it has been an intense year, and you deserve some well-deserved relaxation!
You probably already have your dream vacation in mind. Your family, friends, and you travelling together to enjoy time away from the hustle and bustle of the city. Now that interstate travelling is allowed, maybe you'd even want to go on a state-to-state vacation trying out different foods, enjoying the waves at pristine beaches, and visiting landmarks for fun selfie opportunities.
TREVO wants you to enjoy your holidays to the fullest, so that's why we're bringing you…
Our new Long-Term Bookings feature!
Longer bookings, cheaper price, more fun! Our new Long-Term Bookings features in the TREVO app enables Guests to commit to a long term car rental at a weekly or monthly basis at a cheaper price! When cars have enabled this feature, Guests will get a:
25% discount when you book the car for 1 week
30% discount when you book it for 1 month or more
*Discount is auto-applied for you during checkout
How can I find cars with this feature?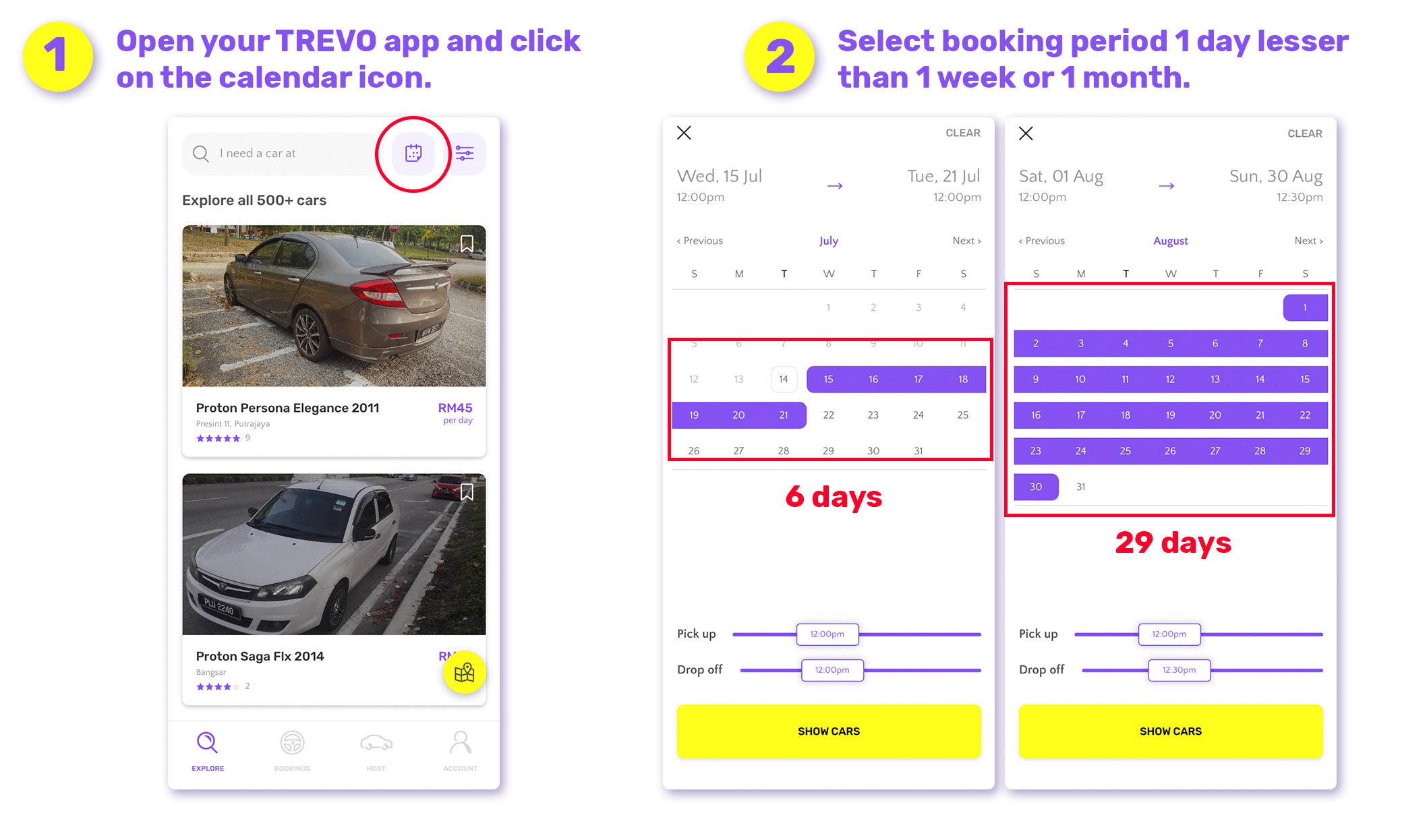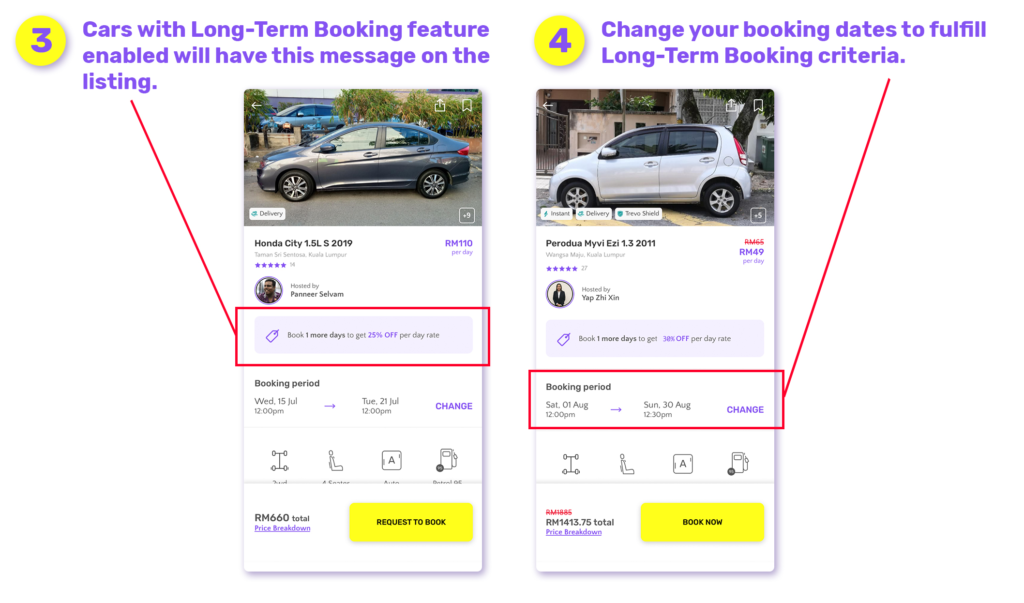 If you're not planning on booking for a shorter period, first-time users get up to 50% OFF their trip!
Are you ready to enjoy your holidays?
Book the perfect car today! ?