Picture credit: Fat Fish JB
Looking for good food in Johor which won't leave you disappointed at the end of the meal? You've come to the right place.
We've compiled a varied list of Johor Bahru famous food places you'll want to try when you're there. From popular stalls to date-worthy romantic restaurants, get ready to gain insights on the best food in Johor to satisfy all your tastebuds!
1. Bukit Chagar Roti Canai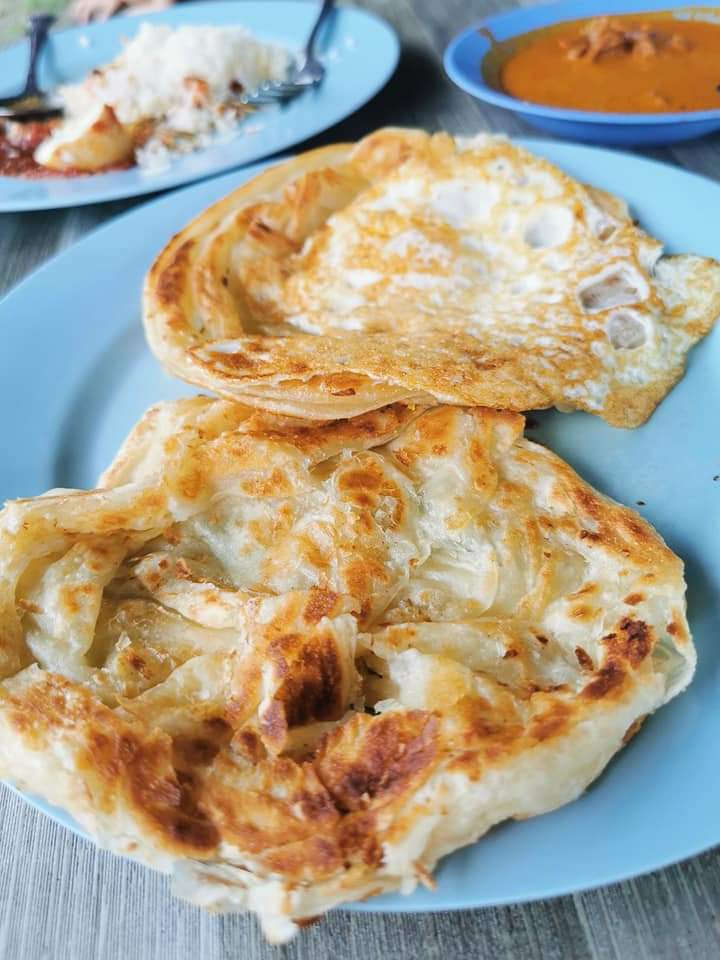 Picture credit: Bukit Chagar Roti Canai 
When it comes to famous food in Johor Bahru, Bukit Chagar roti canai has to be on the top of the list. Famous for serving perfectly-crispy-on-the-outside and fluffy-on-the-inside roti canai for over 10 years, Bukit Chagar is the place to go for a lip-smacking local breakfast in Johor Bahru.
What makes the roti canai here so good? The secret lies in the way the dough is flipped, which gives it multiple fluffy layers of goodness. When paired with the homemade dahl and sambal, every mouthful will put a smile on your face.
Address
394, Jalan Tengku Azizah, Bukit Chagar, 80300 Johor Bahru
Price range: $
Opening Hours
Open daily, 6.45am-11am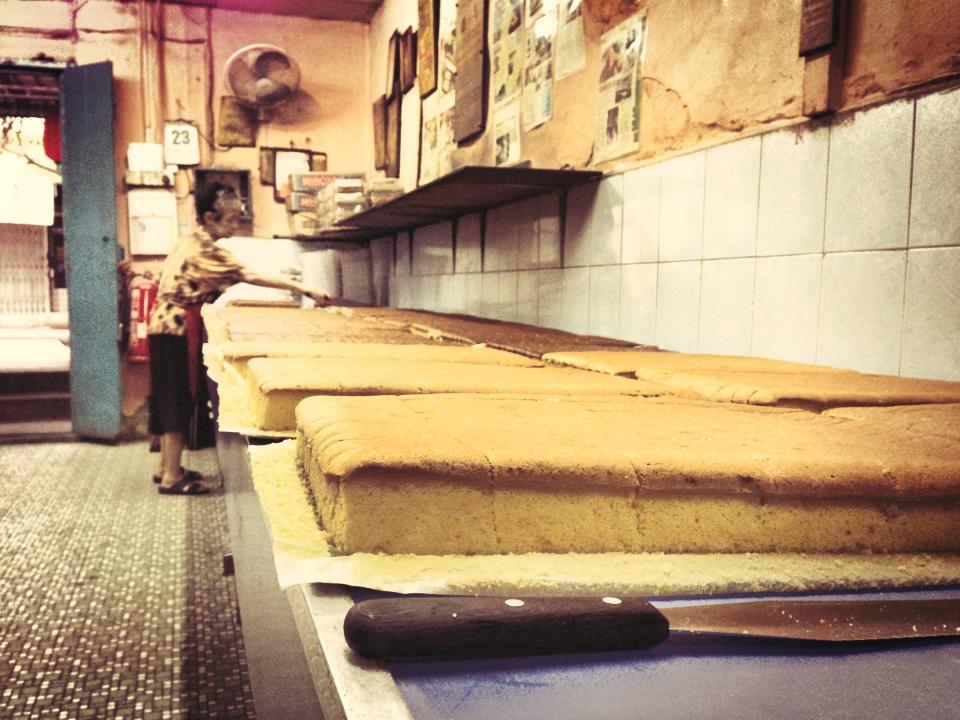 Picture credit: Hiap Joo Bakery
Another famous food place in Johor is Hiap Joo Bakery. This bakery has been serving moist flavour-packed banana cake since 1919, and people still keep coming back for it. Clearly, they are doing something right.
Other baked goods on the menu include delights such as the butter cake, coffee cake and filled buns (coconut, kaya, red bean, peanut, otak-otak, curry potato, butter sugar and more). 
Address
13 Jalan Tan Hiok Nee, 80000 Johor Bahru
Price range: $
Opening Hours
Mon-Sat, 7.30am-5pm

Tel: 07-223 1703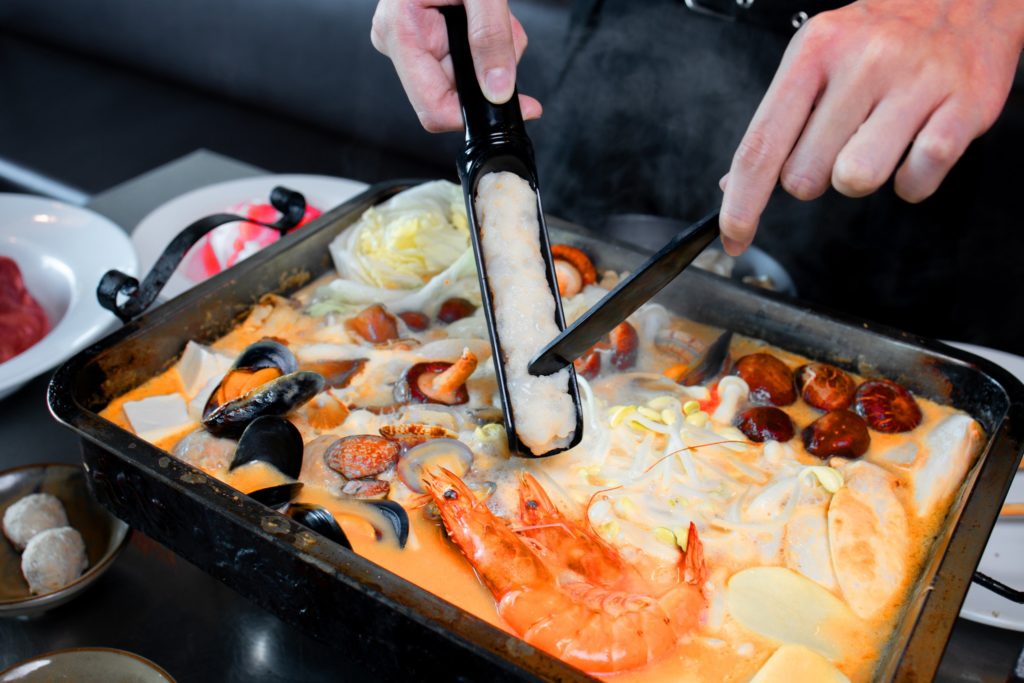 Picture credit: Fat Fish JB
While there are many top seafood restaurants in Johor worth visiting, we're highlighting Fat Fish JB for its unique twist on seafood. This Chinese-style fusion restaurant serves some of the best seafood in JB in the form of delicious customisable steaming hot pots.
As you step into the restaurant, you'll notice chic decor featuring warm brick walls and modern furniture with leather cushions. Must-try hot pots include the Mixed Seafood Pot, Barramundi Pot and Red Snapper Pot. Once you've chosen your hot pot type, you can move on to choose your broth (spicy Sichuan or non-spicy) and then choose your add-ons. For the full menu, click here.
Fat Fish serves both frozen and fresh seafood. They also offer flower teas which aid with blood circulation and digestion.
Address
97, Jalan Beringin, Taman Melodies, 80250 Johor Bahru
Price Range: $$
Opening Hours
Tue-Sun, 4.30pm-2.30am

Tel: 07-330 9420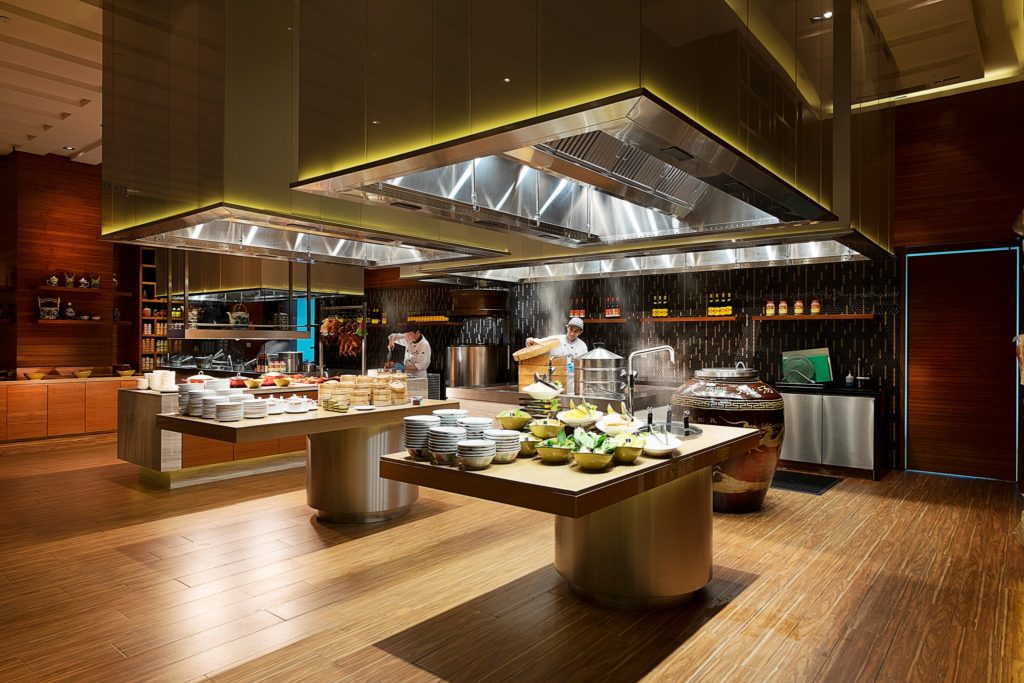 Picture credit: Makan Kitchen Johor
Makan Kitchen serves some of the best Malay food in Johor as well as a variety of other cuisines. This eclectic all-day dining restaurant in DoubleTree by Hilton Hotel Johor offers the perfect combination of comfortable ambience coupled with good food.
The restaurant serves a variety of Asian and Western foods for breakfast while the lunch and dinner menu boasts tantalising Malay, Peranakan, Indian, and Chinese dishes. The best part of Makan Kitchen is its vibrant live cooking stations where you can watch your yummy dish being prepared right before your eyes.
Address
DoubleTree by Hilton Hotel, 12 Jalan Ngee Heng, 80000 Johor Bahru
Price Range: $$
Opening Hours
Open daily, 6.30am-10.30pm

Tel: 07-268 6868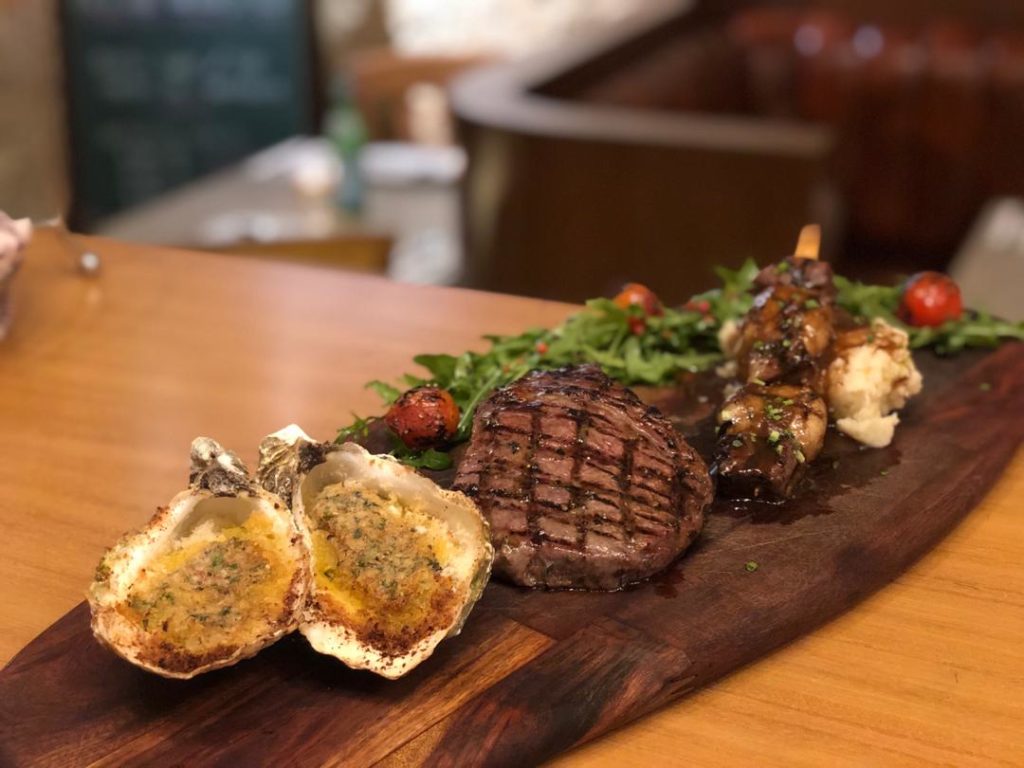 Picture credit: Grill Bar SteakHouse
If you're craving steak, head on down to one of the best Western restaurants in Johor — Grill Bar SteakHouse. Here you'll get the chance to savour juicy mouthwatering steak and other dishes in a cosy, romantic environment.
Although it is slightly more expensive than other restaurants, their melt-in-your-mouth Wagyu Steak is worth it (RM130-RM235 a steak). Other items on the menu include pasta, chicken, lamb, wraps and burritos. They also offer a range of beverages including premium beers.
Address
202, Jalan Sri Pelangi, Taman Pelangi, 80400 Johor Bahru
Price Range: $$$
Opening Hours
Open daily (except Tuesdays), 5pm-11pm

Tel: 019-337 3400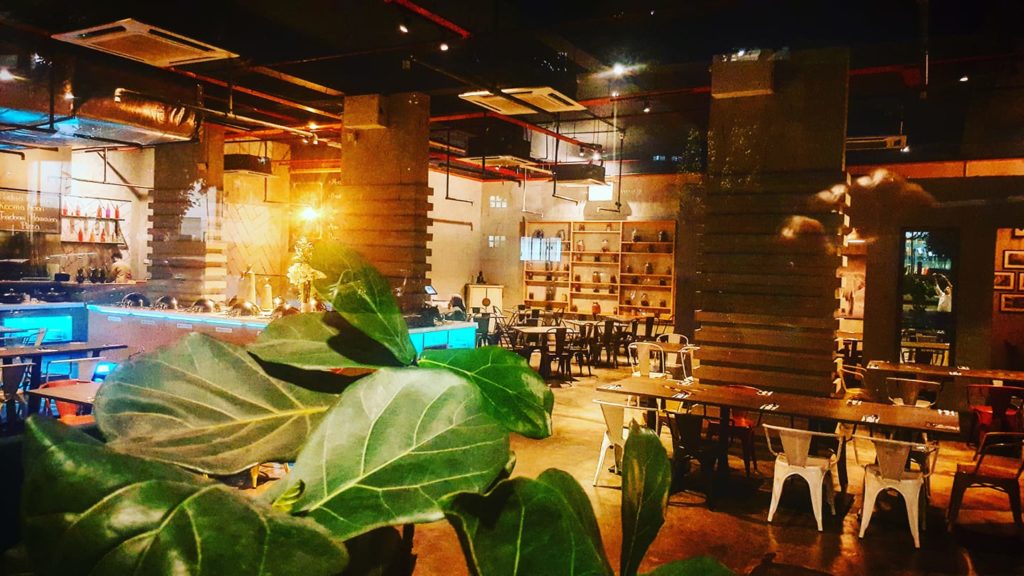 Picture credit: The Spice Kitchen
he Spice Kitchen is one of the best Indian restaurants in Johor as it offers a blend of bold unexpected flavours. The restaurant is unique because it not only serves Indian cuisine, but also Indian-Chinese and Thai dishes. Hence, this restaurant is the best place to eat in JB if you're dining out in a big group and everyone feels like ordering different things.
Dishes on the menu include the Spice Kitchen Biryani Goreng (RM28), Chicken Chettinad (RM22), Andhra Dry Chilli Chicken (RM23), Chilli Eggplant (RM19) and Thai Chilli Squid (RM24). For the full menu, click here.
Address
Wisma S P Setia, S3-0120, Jalan Indah 15, Taman Bukit Indah, 81200 Johor Bahru
Price Range: $$
Opening Hours
Open daily, 11.30am-9.30pm

Tel: 07-237 3311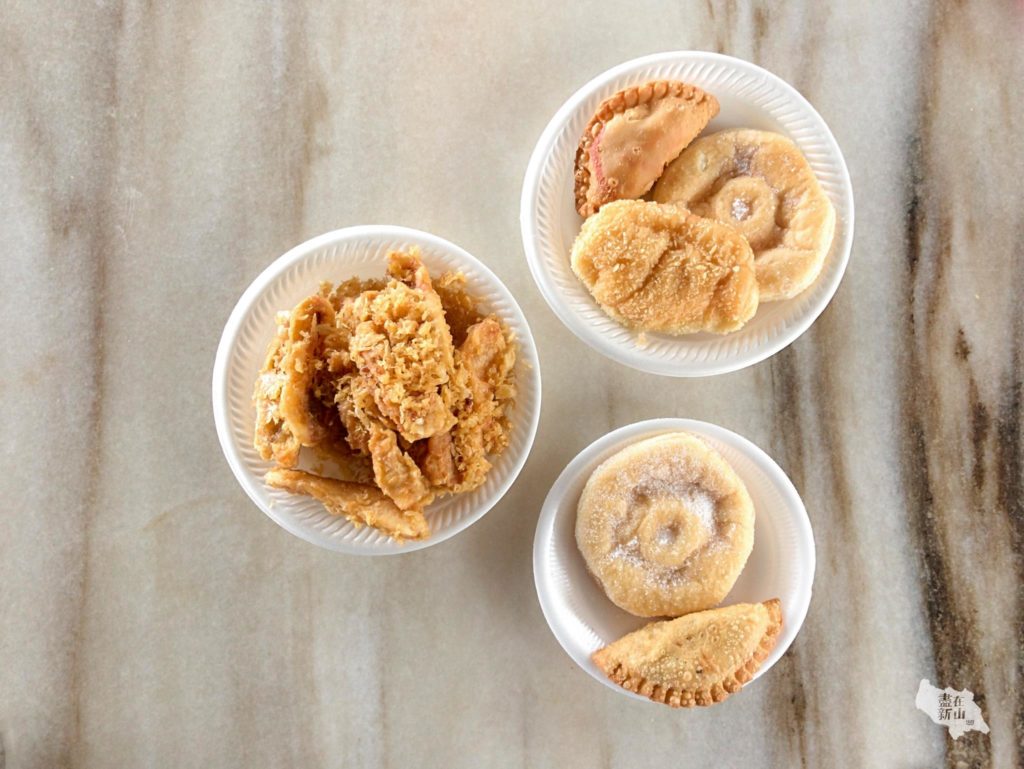 Picture credit: Pisang Goreng Mawar
If you're looking for the best pisang goreng (banana fritters) in Johor, this is where it's at. 
Pisang Goreng Mawar is known for its deliciously crispy pisang goreng made using a special family recipe. The combination of quality bananas, tasty batter and unique dipping sauce (sweet soy & chilli), makes this a must-try snack in Johor.
Address
888 Jalan Sungai Chat, 80100 Johor Bahru. (Turn in after 'Kim Florist')
Price Range
$
Opening hours
Open daily, 11am-7pm