Want to impress your first date? Going on a luxurious trip with your loved one? Or maybe you need a classy and professional car to match your look. Just show up in the BMW 330E M Sport and you're guaranteed to turn heads!?
Elegant and classic, yet modern and stylish, with roaring headlights that can show you the darkest roads. This handsome sedan is a seamless blend between a fastback and a hatchback that can handle even the tightest turns in the city? And of course, who can forget the signature BMW grill, which is a visual reminder to everyone that you're behind the wheel of a sweet, sweet car.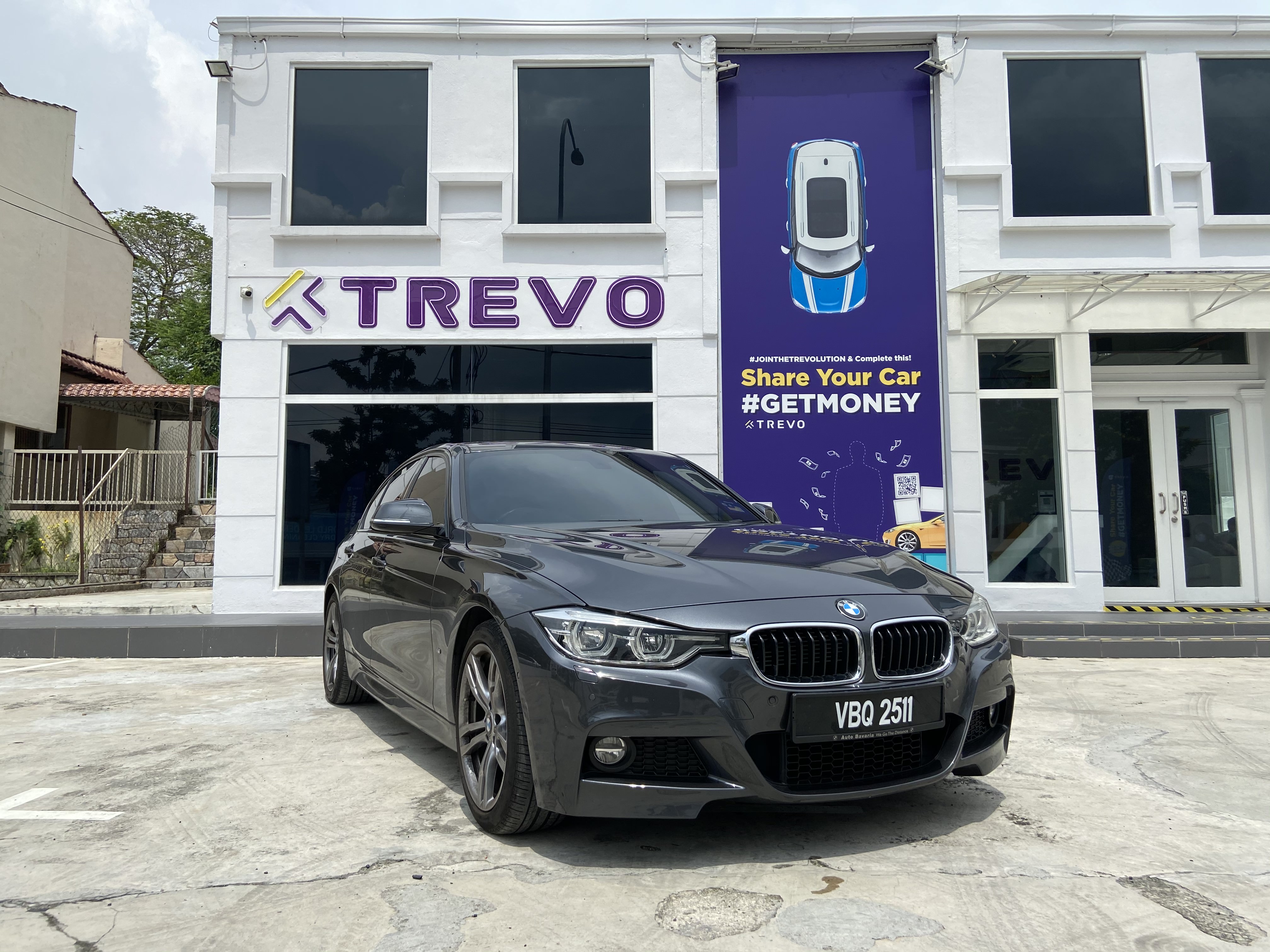 The spacious interior of the car will promise you a comfortable driving experience. There is enough bolstering on the front seats too to make you feel at ease and decent cargo space for all your trip essentials!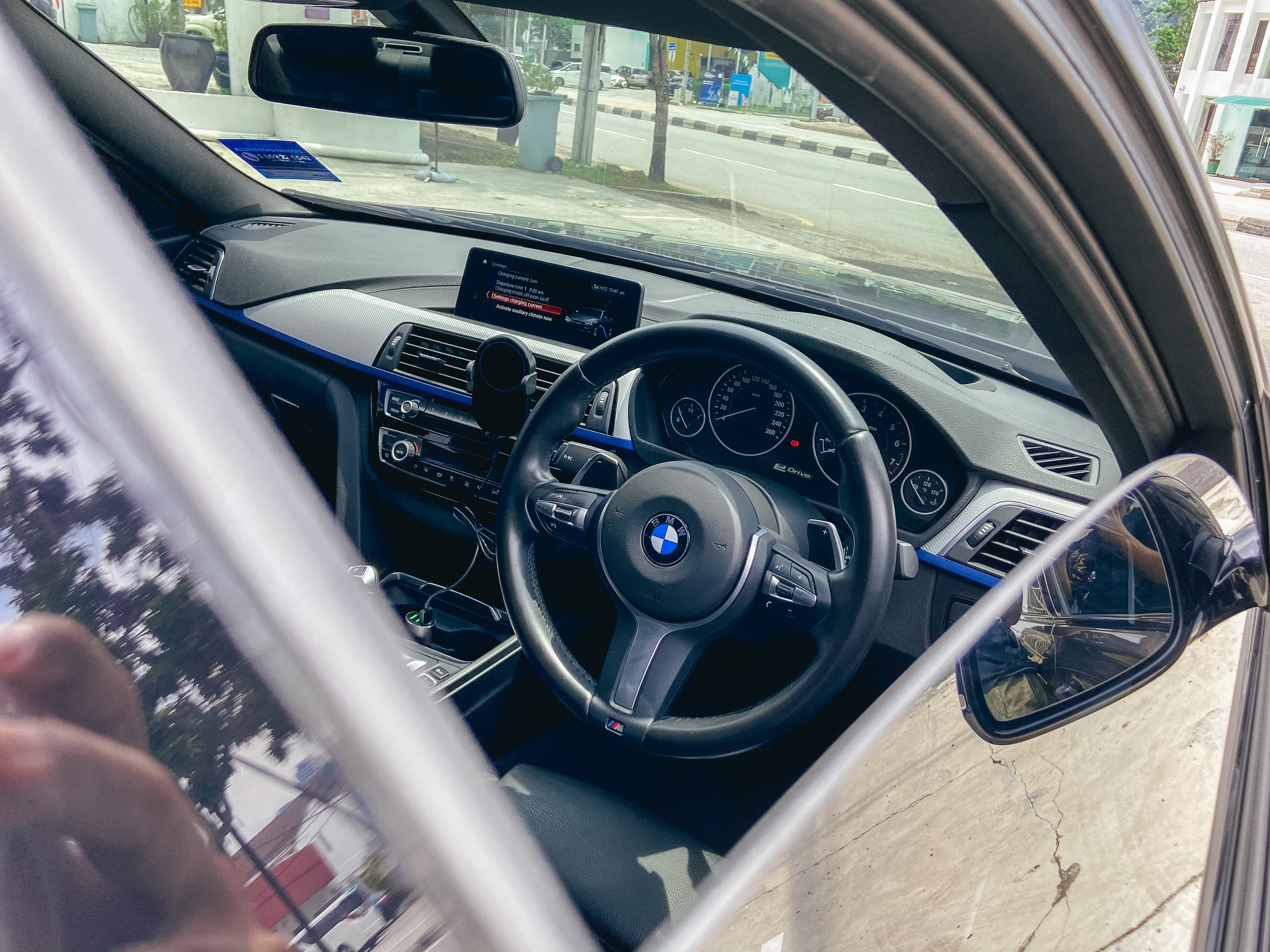 You can trust that this car will satisfy your needs and desires, or else, why would Loui get it? Loui is our TREVO Host who has generously shared his car on our car sharing marketplace, and we got him to share a little bit more about his baby!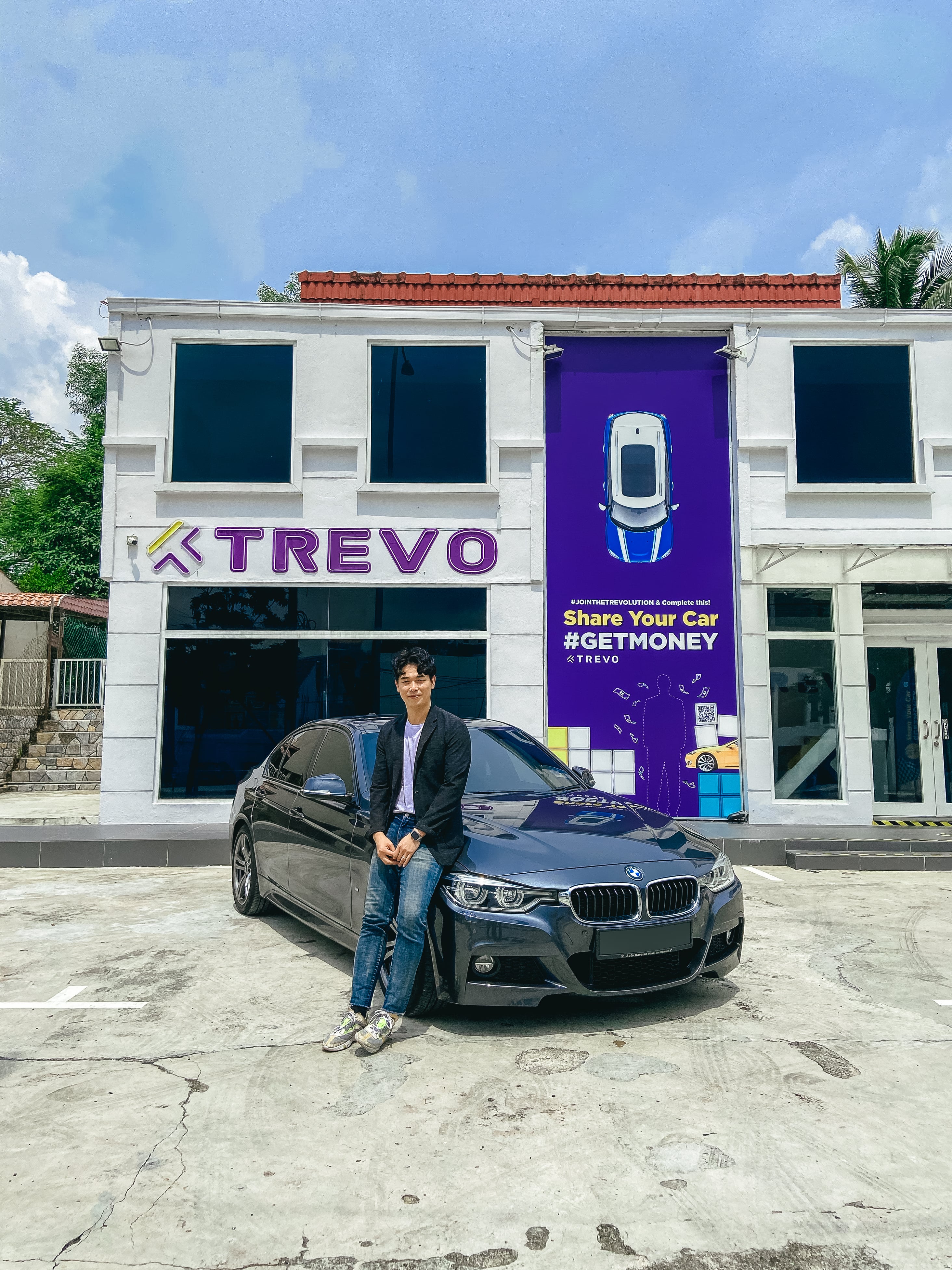 Why did you choose this car?
I wanted to try an EV (Electric Vehicle), but there weren't many options. So I decided to get a PHEV (Plug-in Hybrid Electric Vehicle) before the new EV generation comes!
Plus, the interior of this BMW is very cool compared to the other brands. If I could describe the car in one word, it would be soft (but strong!). Another advantage is that I don't need to refuel so often, so I save money there. I just need to recharge the batteries and I'm ready to start my drive.
Any memorable trips that you have taken with the car?
Every trip to the city of Kuala Lumpur is memorable for me. The driving experience in this car is really smooth and I don't need to worry about traffic jams. I like to use the EV chargers that you can find in various shopping malls too! I can just go about my day knowing that my car is recharging.
If you could give a name to your car (or if you already have), what would its name be and why?
I've decided to name my car "3go". It means No. 3 in Japanese because it's a BMW 3 series.
What do you think of car sharing?
Firstly, I feel that the car is the most overvalued asset in terms of utilisation. The time you spend actually using and driving the car does not always justify its hefty cost. Car sharing, and being on TREVO, ultimately have a positive effect in terms of, not only earning side income but also helping reduce pollution and resources.
What made you decide to share your car?
I think my vehicle-using pattern is similar to many others. They too don't always use their cars (or maybe they don't have one), so I shared it to maximise utilisation of my car. People will also get to experience the awesome feeling of driving a PHEV.
Did sharing your car on TREVO make any difference to your life?
Of course! I became less burdened with my car instalment, and I don't feel regretful from knowing my car is just staying in the parking lot.
Would you recommend TREVO to your friends and family?
Why not? I like to spread the word about TREVO, whether it's to be a Host or a Guest, so that people will know that they can earn when they're not using their car, and they can book too if they need one! ?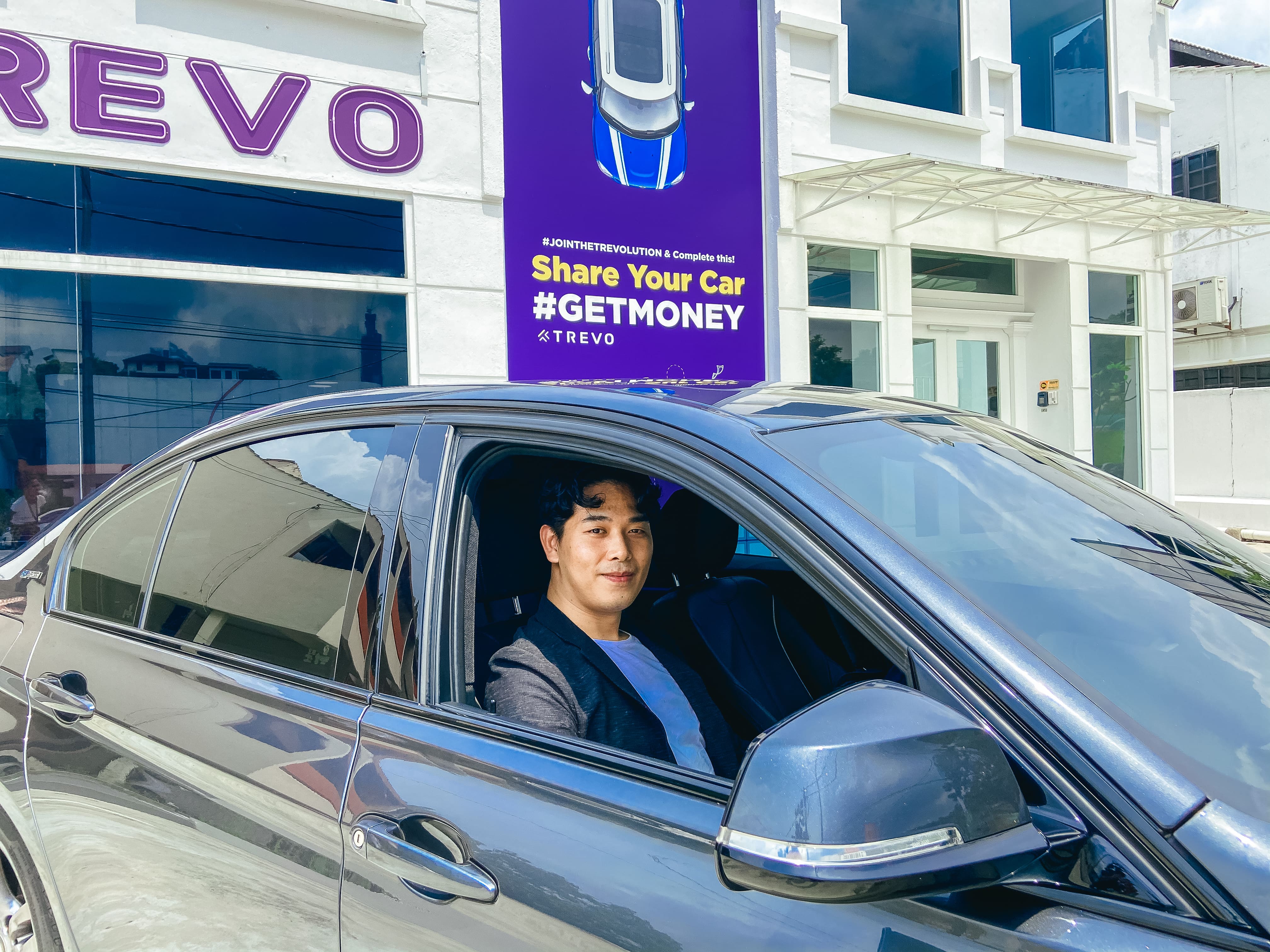 Want to upgrade your driving experience?
Interested in sharing your car too? Check out how much you can earn with your car with our car-culator and learn more about TREVO Financial Aid. Or, you can also visit us at TREVO Lighthouse! We'll be more than happy to help you!?