When we say "Mini Cooper", what comes to your mind? For us, it's the iconic green boxy car that Mr. Bean always carelessly drives around! Known for its small stature, the Mini Cooper is no stranger to people. Even those who aren't car enthusiasts know what it looks like! But of course, the Mini Cooper has gone a long way since its 1969 model that was used by Mr. Bean.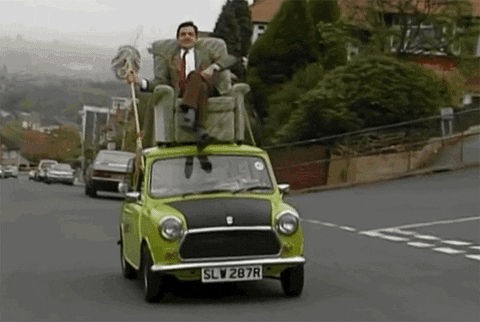 On TREVO, you can drive the old-school yet chic Mini Cooper F55, shared by Shang Hui Chua. The Mini F55 puts a modern twist on the classic Mini Cooper look we all know and love. Think of it as an evolved Mini Cooper. It even comes with a Green mode for eco-friendly driving, a Sport mode for the adrenaline junkies, and a Mid mode for the slow cruisers. One of our Guests, Anaqi, said this when he drove the car:
"It was easy to drive and was smooth. The different light settings were a cool feature too. My wife really enjoyed being in car. So much that she's been pestering me to get the car for ourselves!"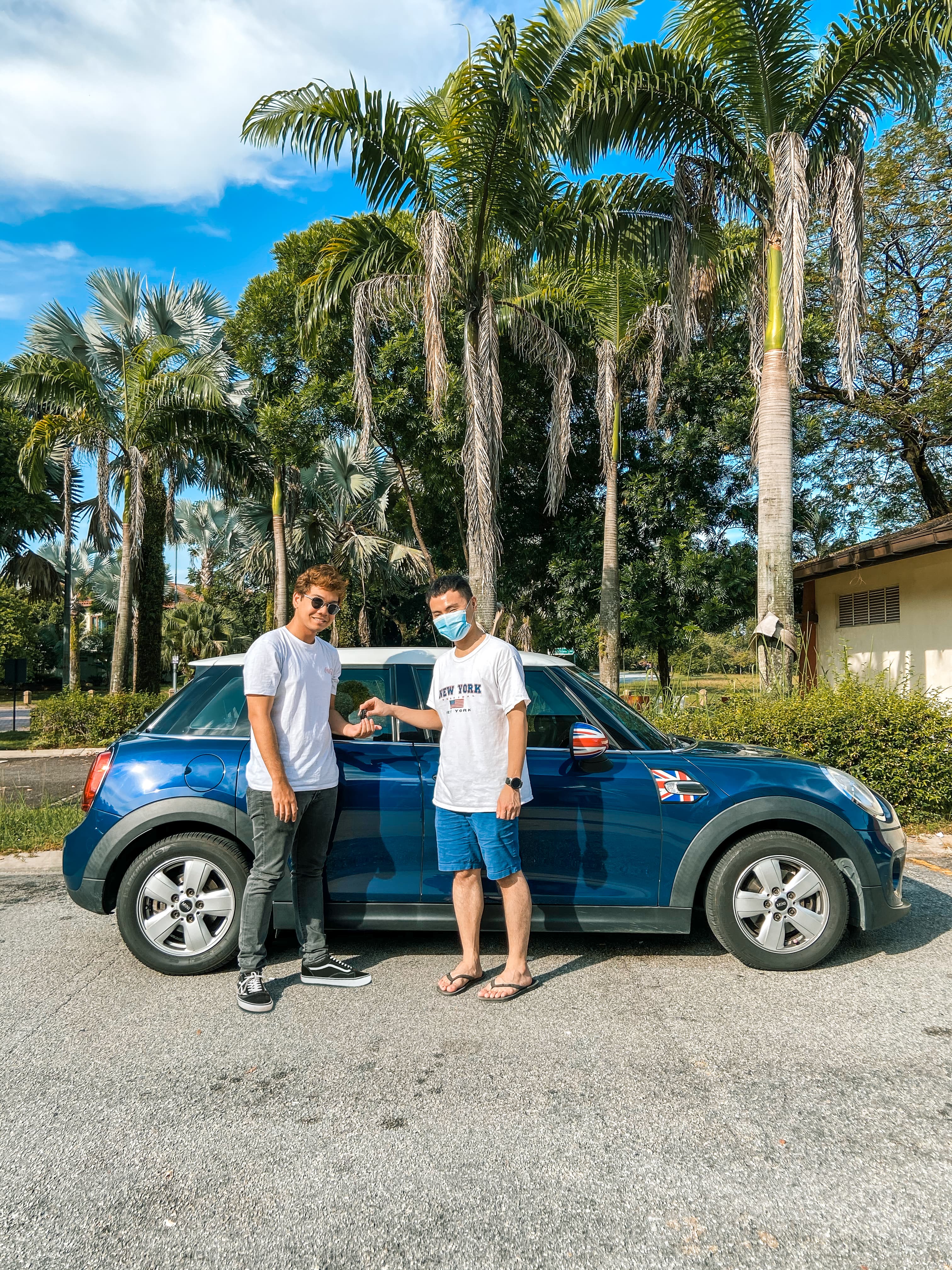 What better way to know a car than to ask the person its owner? We managed to sit down with the Host, Shang Hui Chua, to ask him about his Mini Cooper F55.
Tell us a little about yourself!
My name is Shang (Julian) from PJ, and I am the Head of Marketing of a Tertiary Institution in Malaysia. I see myself as a relentless problem-solver, and I am always looking for a new challenge. I have recently gotten interested in the concept of 'Sharing Economy' and noticed that the trends and sales in this area are gaining popularities. This includes the revolutionary sharing concepts by TREVO.
Why did you choose the Mini Cooper F55?
I drive a Mini Cooper as it looks so unique, is fun to drive, has great petrol mileage, and it's a small economy car that is known for its speed and extreme drifting!
Compared to the classic (2-doors) brothers, I choose a Mini Cooper F55 due to its stretched hatchback with 2 extra rear passenger doors, or sometimes known as the 4-doors hardtop.
Tell us more about the car!
I have owned this Mini Cooper F55 since 2018 and these are my experiences owning this car:
Fun to drive. The main reason I wanted a Mini was because they looked so fun to drive. Once I got behind the wheel, thejust unique. It's like a semi go-kart and semi racing machine. They can quickly go fast, make turns without a problem, and you can practically park anywhere.
Customization. One cool thing about this car is its customisation! Upon getting the car, I did some customisation to it, namely installing the Union Jack motif theme on its exterior and interior.
Less frequent maintenance. Owning a Mini, you don't need an oil change or regular maintenance done every few months like other cars. Instead, I just need to bring my Mini for maintenance once a year.
Great petrol mileage. Even though a Mini uses premium petrol (Ron97), it does offer decent petrol mileage. I only have to fill up my petrol tank once and that is driving to and from work (Shah Alam to TTDI KL) as well as other places around the town. I can do about six to seven hours of solid highway driving before needing a fill-up.
What is your favourite part about the Mini Cooper F55?
My favourite part about the Mini Cooper F55 is how it still preserves the exterior look of the classic Mini Cooper. It's also a decent car size that can fit in passengers comfortable, and its 4 doors help to ferry passengers efficiently.
What's the best trip you've been on with the car? What kind of trips/occasions do you think the car is most suitable for?
The best trip I have been on with the car was with my friend to Cameron Highlands. It was a day trip and we took lots of pictures together with the Mini Cooper, with the beautiful surroundings of the highland.
This car is suitable for weekend drives and long-journey drives (or any conditions where there is no heavy traffic). You will just fall in love with the acceleration, smoothness and the road handling with this unique driving little beast.
What made you decide to host your car?
I decided to share my car via TREVO because I would usually drive another car of mine for my daily commute. Rather than leaving my Mini Cooper idle at home over the weekdays, why not host and convert a 'liability' into an 'asset'. With the money I earn, I can use it to offset the car maintenance fees and even upgrades and customisations without breaking my wallet.
Since you're hosting, would you also consider booking a car? If so, what car would you like to drive?
Absolutely! Other than just sharing my car on TREVO, I also book cars from the same platform. I love speed when it comes to driving, so I love booking any car that can accelerate for a decent journey (without breaking the traffic speed limit of course).
What do you think about car sharing?
I think the car sharing concept is the future. Look at all businesses around us, Facebook, Instagram, Airbnb, Grabcar, and even TREVO. They are all empowering the public to share and earn in an efficient environment. If you haven't checked out TREVO, you should!
Want to know what it feels like to drive this small but mighty car?