Unfortunately, traffic jams are back! Since the Raya season, our roads have experienced a phenomenon we have not witnessed since the lockdowns: countless cars inching slowly forward.
During rush hour traffic, we do a lot of stepping on the brakes, accelerating a bit, braking again, and repeat. Meanwhile, your stress levels are rising because you can't wait to reach home.
After a long day at the office, you just want to return home to unwind, or you're coming back from grocery shopping and you need to start preparing dinner. (We feel ya!)
But there are ways to help reduce your stress during traffic jams. We've compiled some tips on how to relax in traffic jams.
Together, we'll chill out and get through this!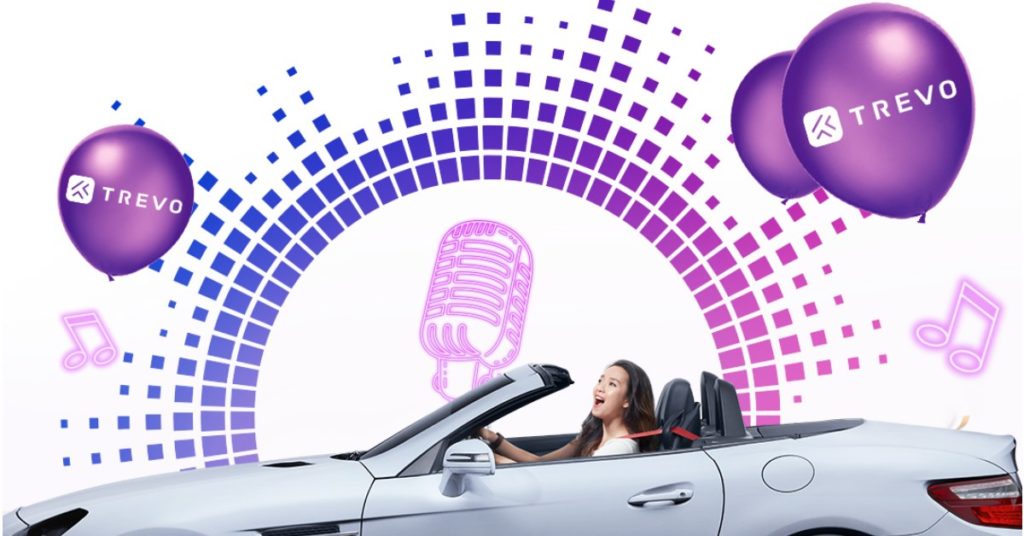 Sing along with your fave music during a traffic jam
Possibly the best thing to do during a traffic jam, especially when you're driving alone. If you have booked a car on TREVO with bluetooth connectivity, that's awesome! Connect your phone's Spotify app to the car radio and jam away to your favourite music. Whether you are:
Screaming your frustrations away with classic Nirvana grunge rock
Grooving safely with your seatbelt on to the latest BTS hit
Wailing your heart out to Adele's ballads
Immersing yourself in Low Steppa's funky house beats
Listening to your favourite radio stations
Trust us, you'll feel better when you listen to your fave songs.
By the way, TREVO also has our own Spotify playlists! Check them out here: https://open.spotify.com/user/bnatvrf88xm2d77whn2slga25?si=7adee5bffd81420c
Listen to a podcast or audiobook
Another way to enjoy the traffic jam in Malaysia is by listening to a podcast or audiobook during your drive. There's a reason why the radio is called "theatre of the mind". It can entertain you kaw-kaw, especially when you're listening to a good podcast.
Malaysia has a growing number of popular podcasters who talks about a wide range of topics — from ghost and crime stories to relationship advice.
Connect your phone to your car radio via bluetooth, and listen to these top Malaysian podcasters via YouTube (listen only; don't watch ya :)), Spotify, Apple Podcasts, and other platforms:
Make sure to check that the car you're booking has the best audio system! You should be able to check these out in the "Features" tab of any car listing, using the icons highlighted in red: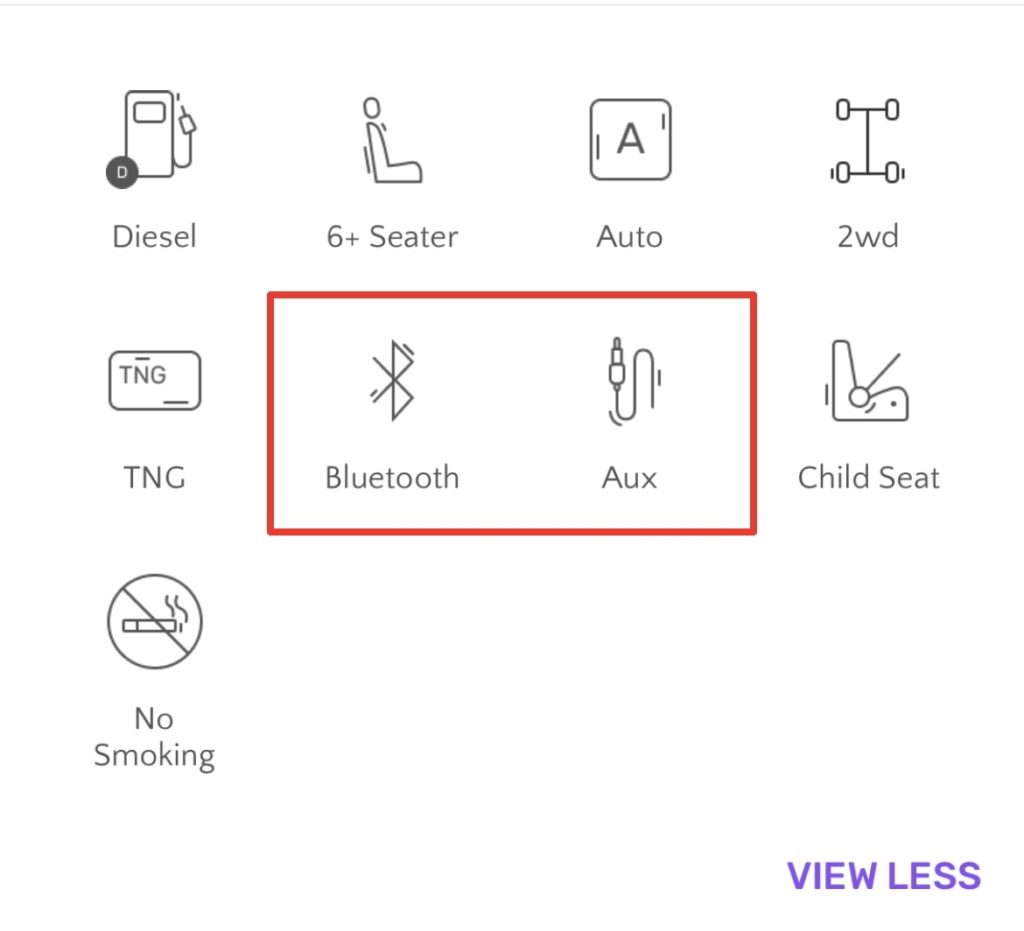 If not, feel free to ask your awesome TREVO host!
These are just a few of the many Malaysian podcasts that are trending now (and we haven't even featured international podcasts yet!).
Google or search on your Spotify to find a podcast that resonates with you.
Speaking of books, there are also plenty of audiobooks that you can "read" while driving. Enjoy the Game of Thrones novel saga, A Song of Ice and Fire, while you're driving. Or chill with new bestsellers such as "Think like Amazon" by Rossman.
Use an aromatic air freshener
Having an aromatic air freshener in your car during a traffic jam can be game-changing. Check with your TREVO Host to see if the car already has some special relaxing scent or if you can use an air freshener in their car!
If your air freshener has a nice, clean scent and keeps the car fresh, an understanding Host would allow you to use it in their car.
Calming air freshener scents like Lavender, Jasmine, and Peppermint can help ease your mind as your whizz through traffic.
Carpool with a friend
Got a colleague that lives nearby? Someone whom you "click" with it? Perfect! Why not carpool to work?
You'll be able to save money on petrol, parking fees and best of all, you have a friend to chat with during traffic jams.
Time flies when you're with someone whose company you enjoy — even in rush hour traffic. Before you know it, you would have driven through the traffic congestion.
If worse comes to worst, practice deep breathing
According to Harvard Medical School, deep breathing (or belly breathing) helps to maximise your oxygen intake while you exhale and release carbon dioxide. This can slow down your heartbeat and lower or stabilise your blood pressure.
Just ease back comfortably in your car seat, and try a deep breath:
Breathe in slowly through your nose — allowing your chest and lower belly to rise as you fill your lungs.
Let your abdomen expand fully.
Now breathe out slowly through your mouth (or your nose, that feels more natural)
Repeat this and let the additional oxygen intake help you relax during a traffic jam.
Keep calm and drive on!
Lastly, always remember to stay calm. Did another car suddenly cut into your lane? Is the car ahead moving even slower than ever? Is the impatient driver behind you driving too close to you (tailgating)?
Relax… Stay chill. After all, traffic jams are just one of those things in life that we go through as drivers. It's temporary. This too shall pass.