NOTE: This incentive program has ended on 31 March 2021. We thank you for your love and participation! Don't worry, we have more rewards coming for our lovely Hosts soon. Stay tuned ? For any enquiries, you may send an email to supply@trevo.my.
Dear TREVO Hosts, thank you for giving so many Guests an opportunity to live new experiences. Guests were able to go on trips because of your generosity, and for that, you deserve our appreciation. We would like to give you a thank you gift for being with us on this journey to building the TREVO car hosting community together.
Starting from 1st July 2020 (Klang Valley) and 1st January 2021 (Penang, Kota Kinabalu, Johor Bahru, and Ipoh), TREVO Hosts can receive an incentive of over RM300 every month when your car completes 5 bookings. These bonuses will be paid to you twice a month depending on which milestone you are at. The more you share, the more you earn!
How does it work?
When you complete your first ever booking on TREVO, you will receive a 25% bonus of your booking value.
For your 3rd completed booking, you will receive a bonus RM200.
And for your 5th completed booking, a bonus of RM100.
That's more than RM300 extra going into your pocket every month!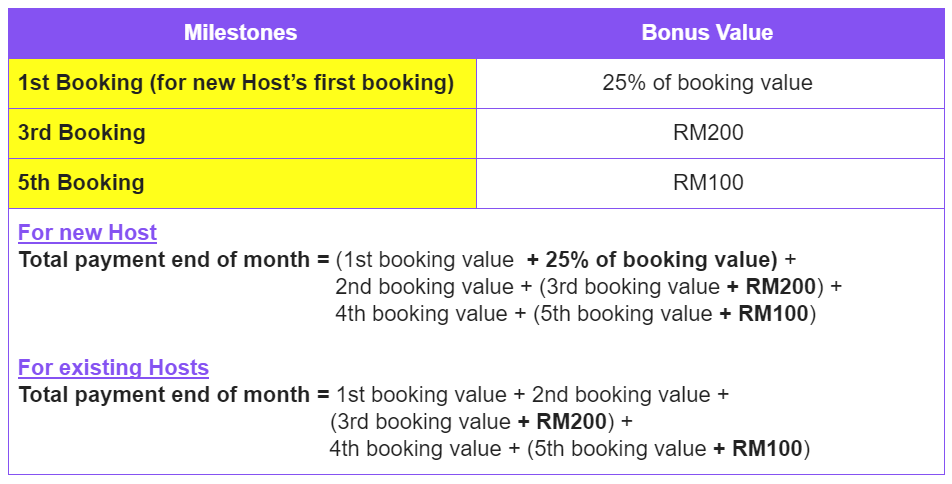 Example (for new Hosts)
Listed car: Perodua Myvi 2015 with a booking value RM100/day*
*Booking value is subject to change depending on the listed car. Find out how much you can earn with your car by clicking here.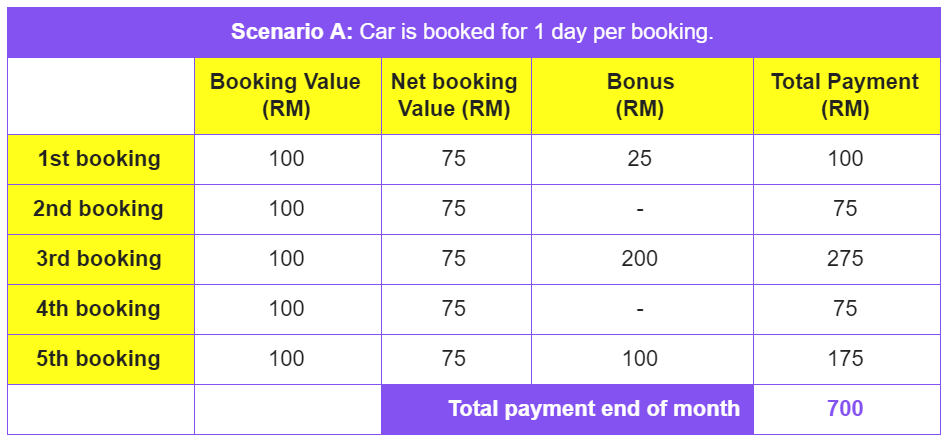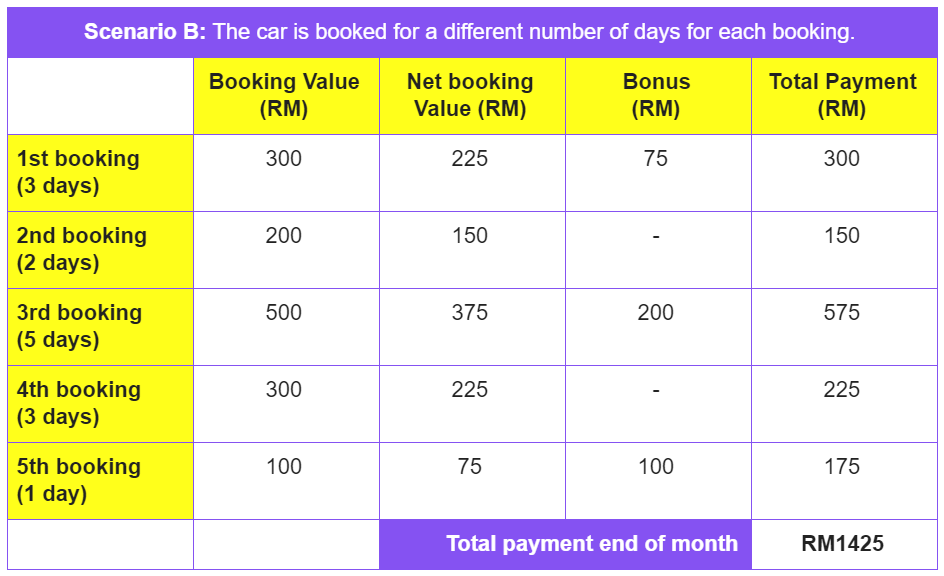 Example (for existing Hosts)
Listed car: Perodua Myvi 2015 with a booking value RM100/day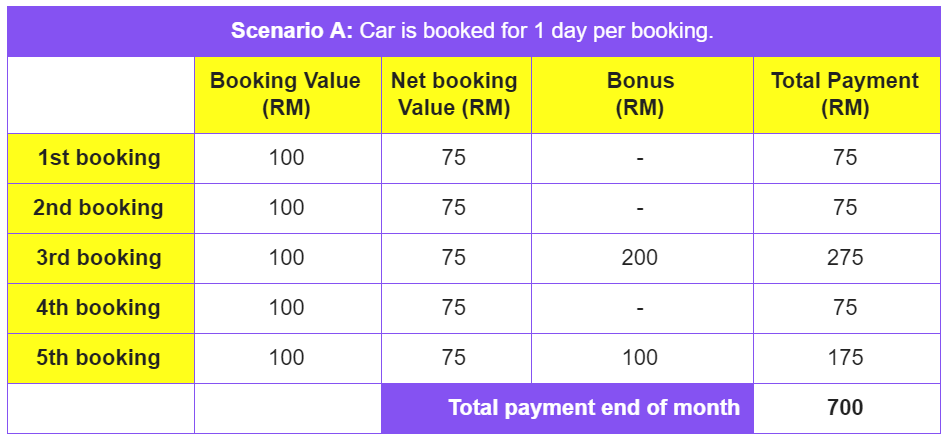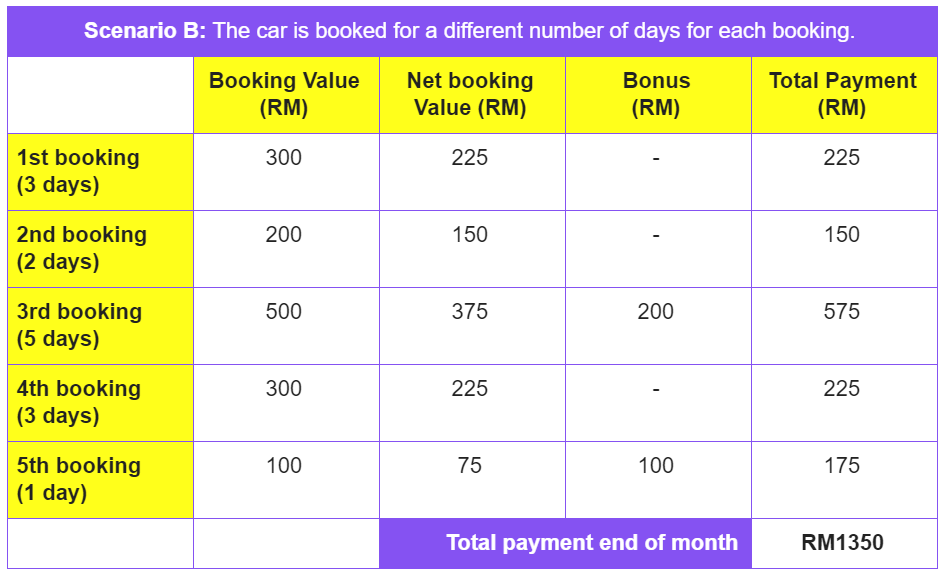 Notes:
Payment will be made bi-weekly every month.
Amount will depend on the milestone you are at when the calculation of payout is made.
TREVO reserves the right to change any terms of the Host Incentive Program.
Incentive is eligible for Hosts nationwide.