Chinese New Year marks the arrival of spring and the beginning of a new Chinese zodiac cycle. This year we hop into the year of the Water Rabbit!
The Chinese New Year lasts 16 days, unlike the Western calendar New Year. Also known as the Lunar New Year or Spring Festival, it is a prominent celebration among East and Southeast Asian cultures.
The Significance of the Colour Red
Legend has it that long ago, there was a battle against a frightening beast called Nian. Every Lunar New Year's Eve, Nian would appear to terrorise and eat people and their livestock. Eventually, it was discovered that Nian has its own weaknesses. It is scared of loud noises, bright lights, and the colour red.
People would wear red clothes, display red papers, and light up firecrackers to scare the monster away. They also perform a dance accompanied by furious beatings of drums, cymbals, and gongs on what is known today as the Lion dance.
With that said, it is also why people "paint the town" with this ong-spicious hue of red during the Chinese New Year. Traditionally, it is also said to be the colour of luck.
Chinese New Year Activities
Ushering in another year is all about welcoming only the good and new. Therefore, people will clean their houses to get rid of the old and redecorate their space to invite more luck!
Chinese people put up Spring Festival couplets written with ink or gold paint to amp up the festivity. Initially, this is done to shoo away bad spirits. You might have also seen the character Fu (福) either upright or inverted. However, in Chinese culture, the upturned Fu signifies good luck.
This also marks a significant time for family reunions. A reunion dinner takes place on Chinese New Year's eve. Family members would gather to enjoy the wholesome food and each other's company. Travelling during this Chinese New Year? Get a reliable and comfortable car from TREVO to complete your trip back!
It is also a custom for the Chinese to stay up late and set off firecrackers to welcome the new year and ward off evil spirits. On top of that, it is a time when people honour their deities and worship their ancestors.
Children will receive red packets (angpao) filled with cash notes/"lucky money", so this might be their favourite festive season. What's not to love!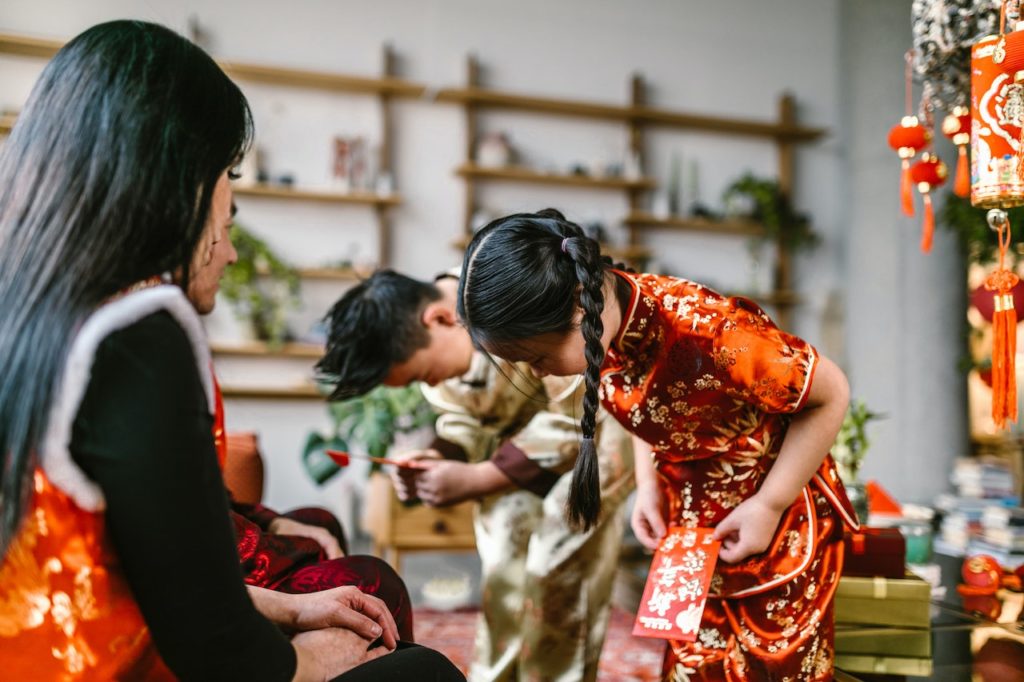 As is with other existing celebrations, people pay courtesy visits to their relatives and friends. Visitations usually take place from the 2nd day until the 7th day.
Lion dances and dragon dances are also widely performed during this time. In fact, it is an integral part of the Chinese New Year stemming from its origin story. To add, these dances also bring luck and prosperity!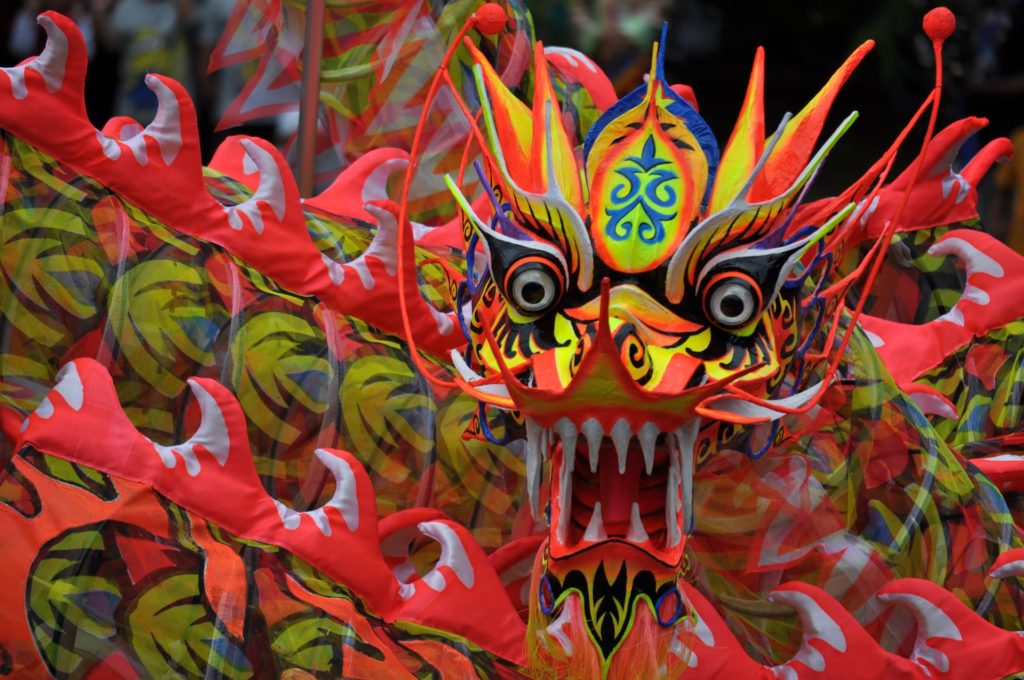 Lantern Festival
Chap Goh Mei, or the Lantern Festival, falls on the 15th night of the Lunar New Year. During this time, current decorations are usually replaced with red lanterns to mark the end of the new year celebration. Enter the first full moon.
The origin of this celebration came about from popular folklore. It revolves around the Jade Emperor, whose wrath about the death of his favourite pet crane that was killed by villagers. As a punishment, the Jade Emperor sent his men to burn down the village on the 15th day of the Lunar Year. Upon learning this, the villagers hang red lanterns and set off firecrackers to give the illusion that their town is already up in flames. This caused the appeased Emperor and his troops to leave the village untouched. Hence, how the celebration came about surrounding lanterns and firecrackers.
Speaking of lanterns, the lantern riddles is a timeless game that was popularised during the Song Dynasty (960-1279). To play, people would guess the answer to riddles hung on lanterns and receive a small token if they guessed correctly.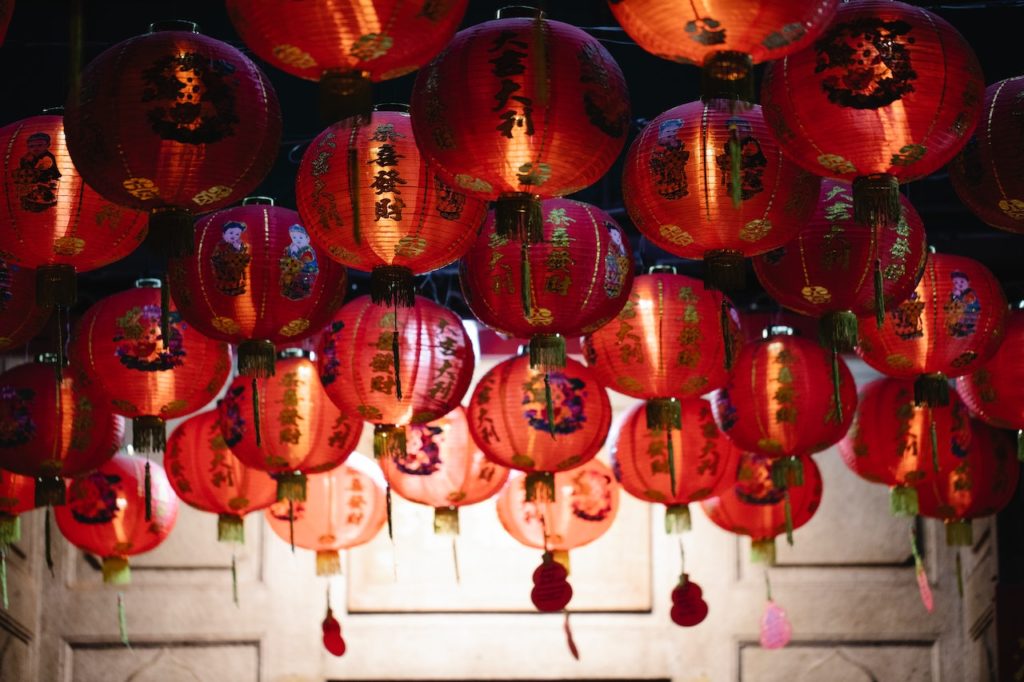 Interestingly, Chap Goh Mei is also the Chinese Valentine's Day! Single ladies used to write their names and contact deets on tangerines and toss them into rivers. They might be lucky enough for a suitor to find their contact and reach out to them. Wait…you might think that this practice originated in China, right? Fun fact: it all started in Penang Island in the 19th century! Already got a date? Good for you, take them out on a stylish ride with TREVO!
What's Your Lucky Car?
So you've probably checked the colours and numbers that would trump your luck this year based on your zodiac sign.
If you're a Rabbit native, here's your lucky car based on your elegant nature — always arriving in style and leaving with grace!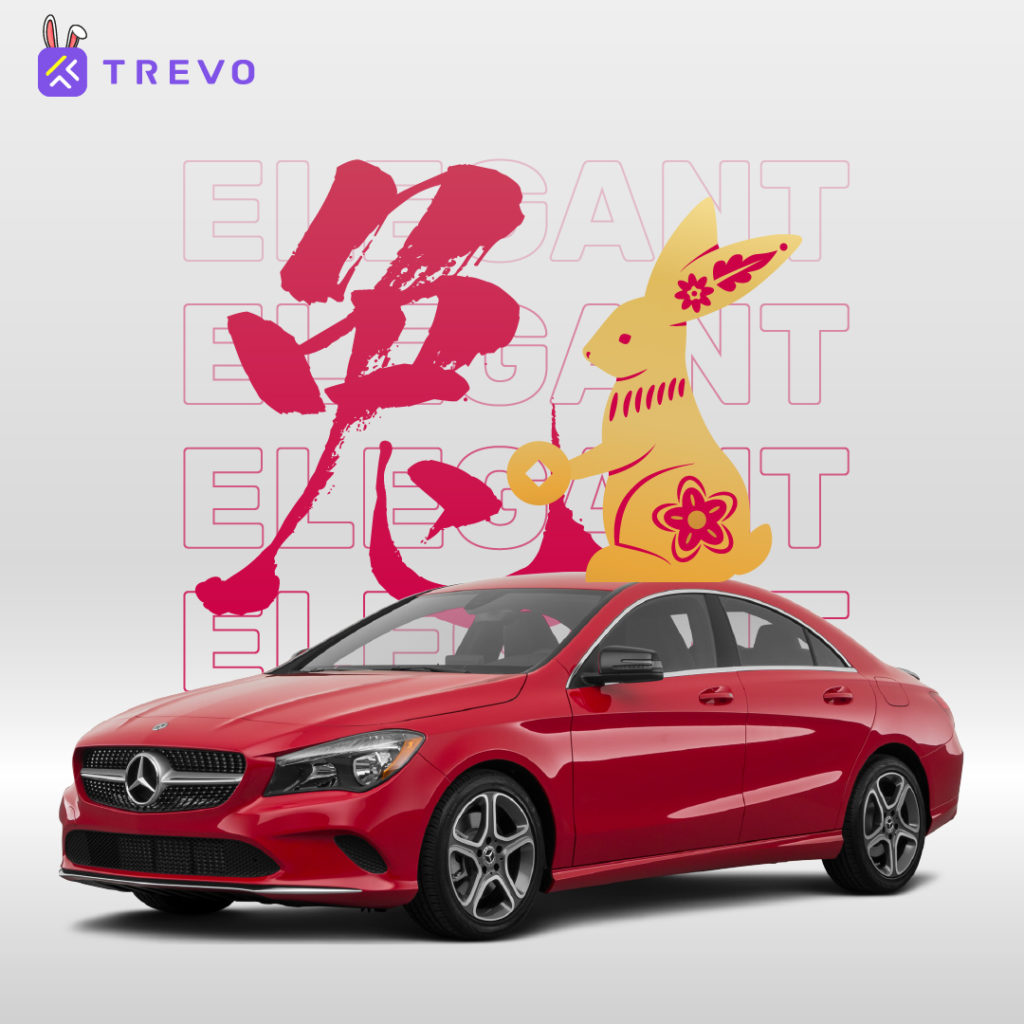 Curious about your zodiac sign and the car that fits your personality? Check out this space closer to CNY, we'll tell you all about it! 
Anyway, ease your transportation worries and kawtim your holiday needs with TREVO today. So you can arrive safely into the embrace of your loved ones and cheer "HENG ONG HUAT!"