So your car is listed on TREVO. That's awesome! You're a hero for wanting to share your car. Many people have been able to go on their dream trips thanks to you! ?
Throughout your host journey, you've coordinated deliveries and pick-up for Guests while assisting them with questions they have about TREVO or your car. To thank you for all your help, we would like to make car sharing more convenient for you!
Introducing our new Long-Term Booking feature
Long-Term Booking is an in-app feature that will allow Guests to book your car on a weekly or monthly basis at a lower rate. By turning on this feature, you can utilise your car to the fullest by improving its demand with attractive discounts for Guests. That also means less time coordinating pick-ups and deliveries when Guests book your car for longer periods!
With the holidays drawing near, Guests are looking forward to travelling with their family and friends, hence they will need a long term car rental service. We bet you'd want a holiday for yourself too! With less coordination, you can take this time off to enjoy travelling yourself. You deserve to relax too! ?
What do Hosts need to know?
Guests get 25% OFF for a 1-week booking or 30% OFF for a 1-month booking.
Long-Term Booking can be turned on/off.
How do I turn on the feature?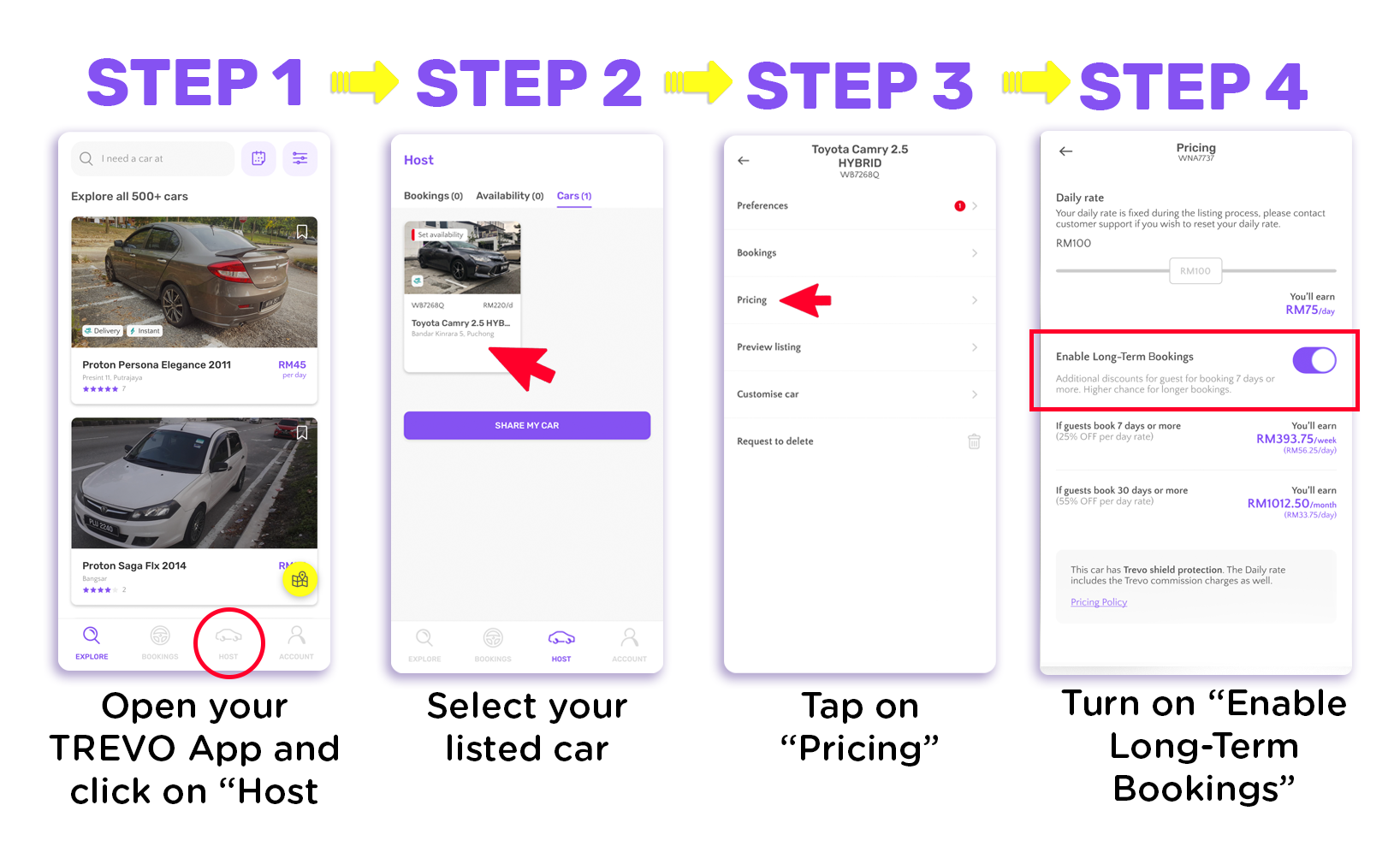 If you have any enquiries about our Long-Term Booking feature, please feel free to email us at lighthouse@trevo.my. Our team will be happy to assist you!