We understand that sharing your car to strangers can make you feel nervous and hoping that your beloved car will be returned in a good condition. However, in the event that an issue arises from your booking, fret not, TREVO always has your back.
How to report an issue with your booking?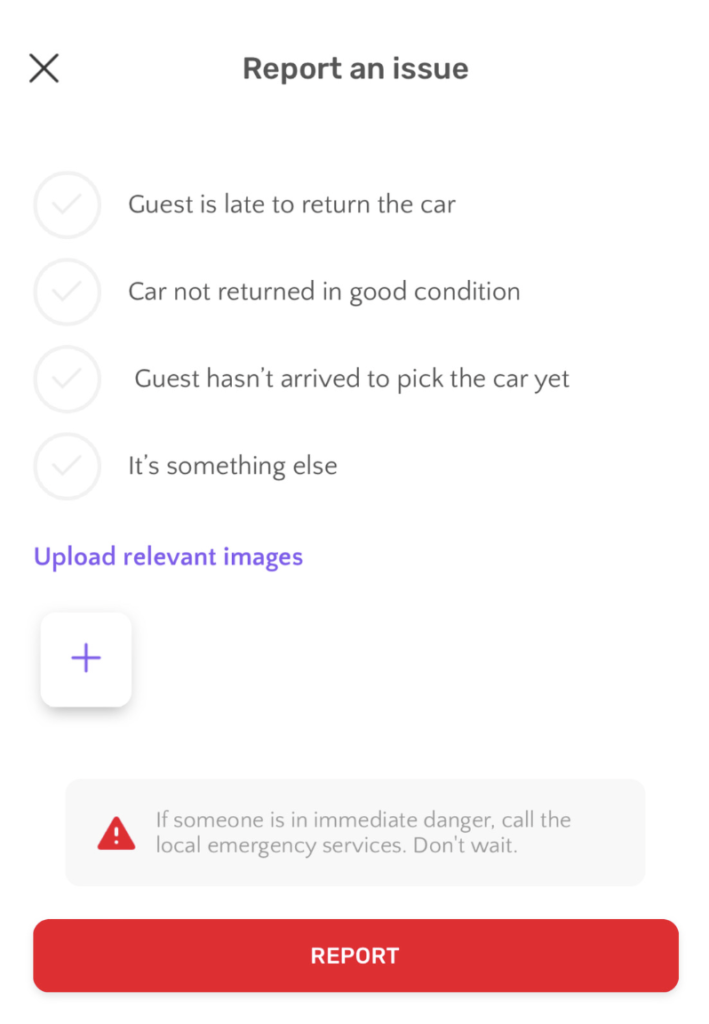 Submitting the report on the app.
The first thing you should know is where you can submit a report or claim when you encountered an issue with your booking or Guest.
At the bottom of the every individual booking page, there is a REPORT AN ISSUE button. Tap on it and it'll reveal a number of issue types that you can report.
If the issue you're experiencing is not listed, you can use choose "It's something else" and a comment box will appear for you to add the details.
How soon should I submit a report on the app? 
Reports must be submitted within 48 hours of the booking completion time.
How will you get reimbursed?
If your claim is approved, the reimbursement will be made through your bank account. The payment is made separately from your booking payouts and you will receive a payment advice from our bank.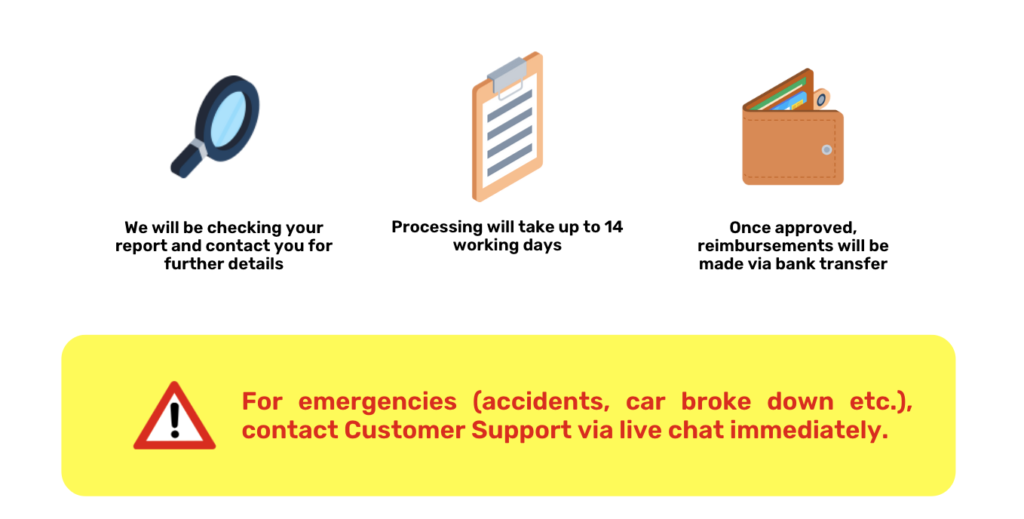 What type issues can I report?