Having a great listing will help you stand out from the crowd. Our Guests would love to know more about your car and the features it has. It is also an opportunity for you to make a good first impression.

Upload listing photos
Show off your car and stand out from other listings! Upload a minimum of 3 exterior and 3 interior photos so Guests know what they're getting. Make sure that the photos are well-lit and in high resolutions.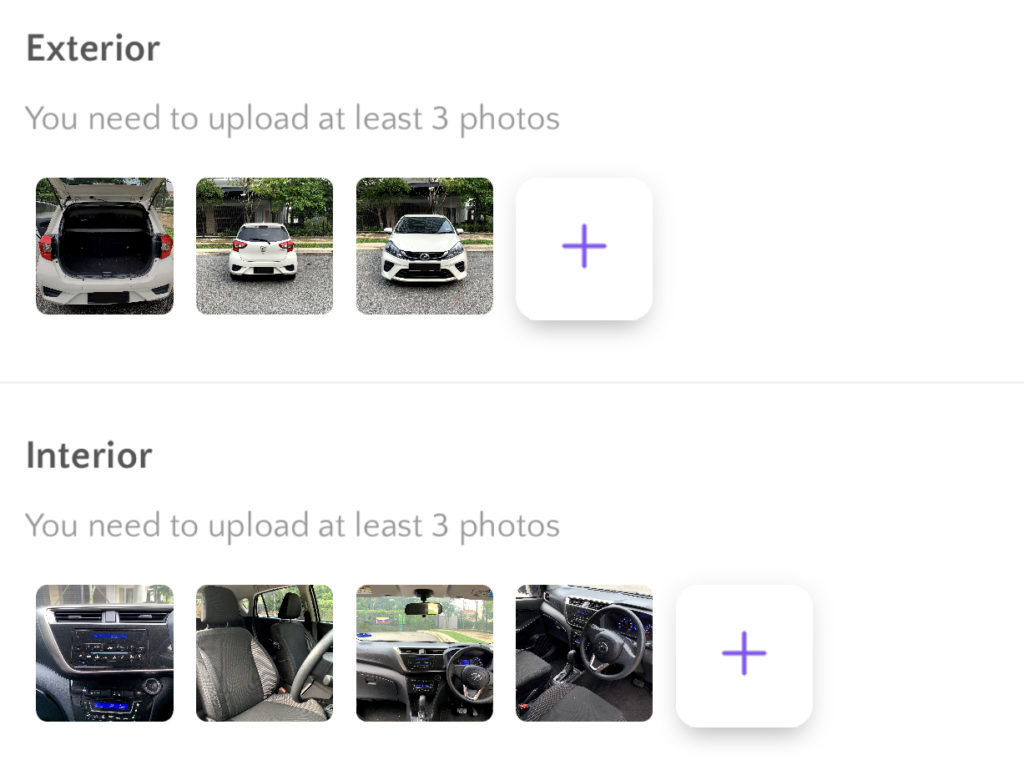 Tip: Tap one of the photos to select it as a cover photo of your listing. By default, the first exterior photo will be used as the cover photo.

Add car features
Add the features your car have by selecting the relevant items.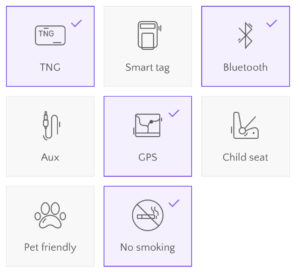 Add listing descriptions
This is where you can add additional details regarding your listing as well as to let potential Guests know what to expect.

Determine the daily rate
Your listing's daily rate is determined by the sum insured value of your car. However, the minimum daily rate you can select is RM60.
We recommend that you also compare the daily rates of similar car models in your area and set a competitive rate to attract potential bookings.
You can only set the daily rate once during the listing registration process. If you'd like to amend your daily rate, contact our Customer Service team for assistance.