UPDATE: Campaign has ended on 31st December 2021.
Some of us change cars for the same reason we get a new phone or gadget. We crave the latest technology and features, and change is exciting. It's the thrill of having something new.
If you're a car lover or 'CARholic', driving another vehicle for the first time can remind you about falling in love with driving again. Nothing compares to starting your car via keyless ignition, feeling the roar of a turbocharged engine, or simply taking in the scent of fresh leather seats.
Finally a good excuse to be a CARholic!
You don't have to commit for life to a car. As fellow CARholics, we understand it's not wrong to have more than one motorised 'sweetheart'. 
So if another ride catches your eye later, it's rewarding to move on and book another one with TREVO. Changing cars can be both exciting and rewarding, especially when you can unlock TREVO Pass rewards. Just book twice in one month on TREVO.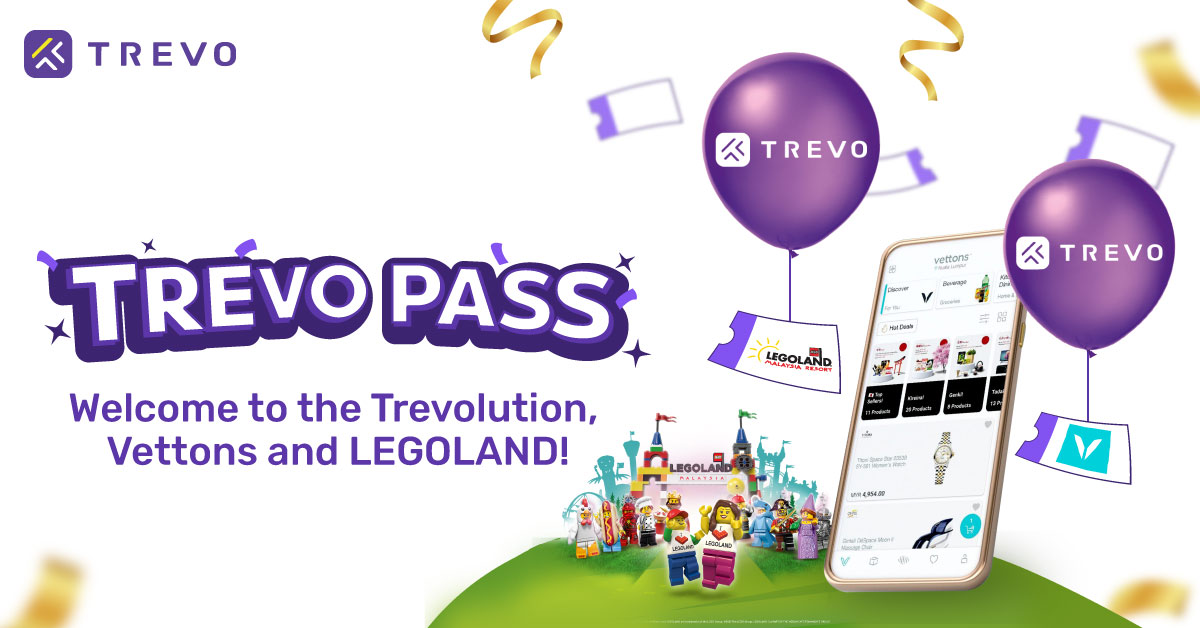 TREVO Pass, an offer too good to pass up
Since TREVO is celebrating its second birthday this year, we have organised a series of exciting promotions just for you — TREVO Pass. Book and drive a minimum of two times with TREVO to unlock rewards such as:
Petron Pmiles – Worth RM20*
Buddy Driver – FREE 1 Hour
TREVO Rewards – RM150 OFF with a min. spend of RM320
Firefly – RM20 OFF on your next domestic flight!
✨ NEW – Vettons Shopping App – RM45 OFF with a min. spend of RM150 
✨ NEW – Legoland – 35% OFF on your admission ticket
We also update our TREVO Pass promos regularly, so you can enjoy the latest rewards! As you can see, now's the best time for CARholics like us to change cars.
To enjoy your TREVO Pass perks, you can start by booking your first car here.

Terms and Conditions apply.
Keep driving with TREVO!
There'll be new partner rewards coming in, so stay tuned for updates.