Ramadan is one of the most exciting months for Malaysians, as 60% of the population are Muslims! Especially when you enter the heart of Kuala Lumpur, it is as happening as ever, with cars and people everywhere buying Ramadan food and Eid preparations. It is truly something you'd love to experience at least once of celebrating Ramadan in KL. With the city lights and Ramadan decorations, you'll fall in love with KL even more. 
You might wonder what kind of activities you can do in this holy month, so we got you covered with a list of things to do in KL during Ramadan!
1. Feast at a Ramadan Buffet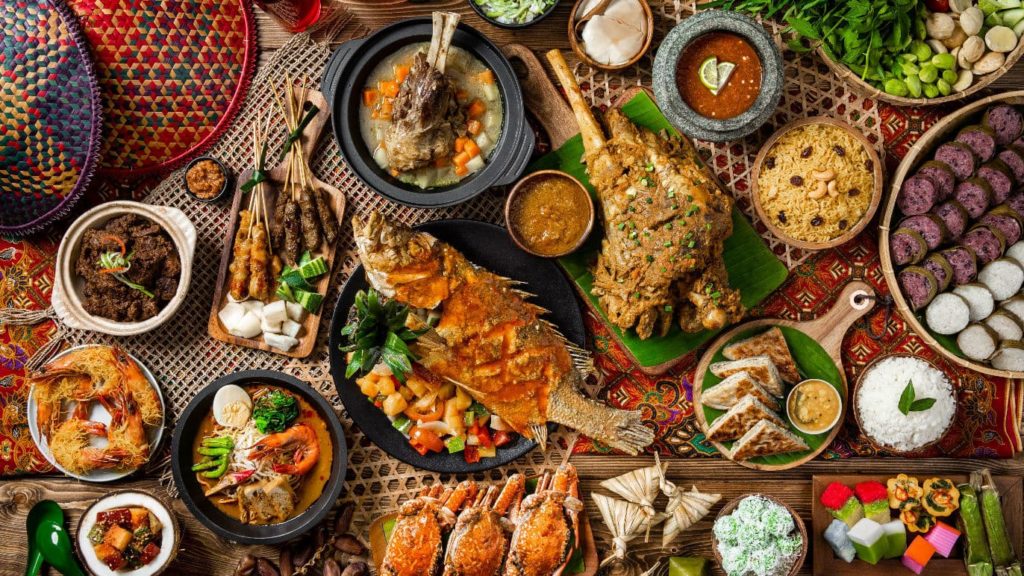 What's Ramadan without a memorable experience at a Ramadan Buffet? If you wish to spend more time with your loved ones, feasting at a Ramadan Buffet is one of the best ways to do so! Most Ramadan Buffets offer a wide range of local and international cuisines. 
Here are some of the best Ramadan Buffets in KL that we think you will love:
You will get to enjoy the Citarasa Anak Kampung buffet from March 24 to April 19 with RM208 per adult and RM104 per child (free for children aged 6 and below).
Address: 199 Jalan Bukit Bintang, 55100 Kuala Lumpur, Malaysia.
Contact: +603 2773 8495/ +6012 305 1715 (Whatsapp) 
From March 25 to April 21, 2023, brace yourself for a magnificent feast at Pullman Kuala Lumpur Hotel, priced at RM238 nett for adults and RM119 nett for children.
Address: 4, Jalan Conlay, Kuala Lumpur, 50450 Kuala Lumpur, Wilayah Persekutuan Kuala Lumpur
Contact: 03-2170 8888
From March 23 to April 21, 2023, this rotating restaurant located at the KL Tower – provides a breathtaking view of KL city with the best Ramadan buffet in KL priced at RM238 nett for adults and RM119 nett for children.
Address: TH02, Menara Kuala Lumpur, 2, Jalan Puncak, 50250 Kuala Lumpur
Contact: 03-20202020
2. Head to the Best Ramadan Bazaar in KL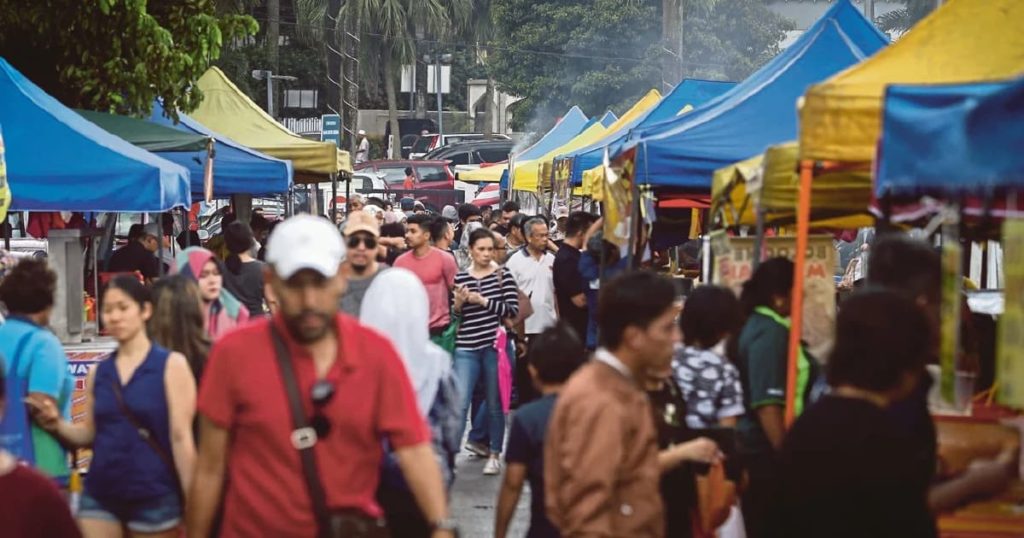 You can't resist the wonderful aroma of delicious food when walking into any Ramadan KL bazaar! With local sellers operating from late afternoon into the evening, this is the best time for all of us to show our full support to our local sellers!
When you attend a Ramadan bazaar, you will witness a spectacular display of flavours and scents. These bazaars are a feast for the senses, with the smell of gulai kawah, colourful kuih-muih, and smoky ayam bakar.
The best Ramadan bazaar in KL we think you will love:
Bazaar Ramadan TTDI

Bazaar Ramadan Bukit Bintang

Bazaar Ramadan Bangsar

Bazaar Ramadan Jalan Tuanku Abdul Rahman (TAR)
3. Shop at Jalan Tuanku Abdul Rahman (TAR)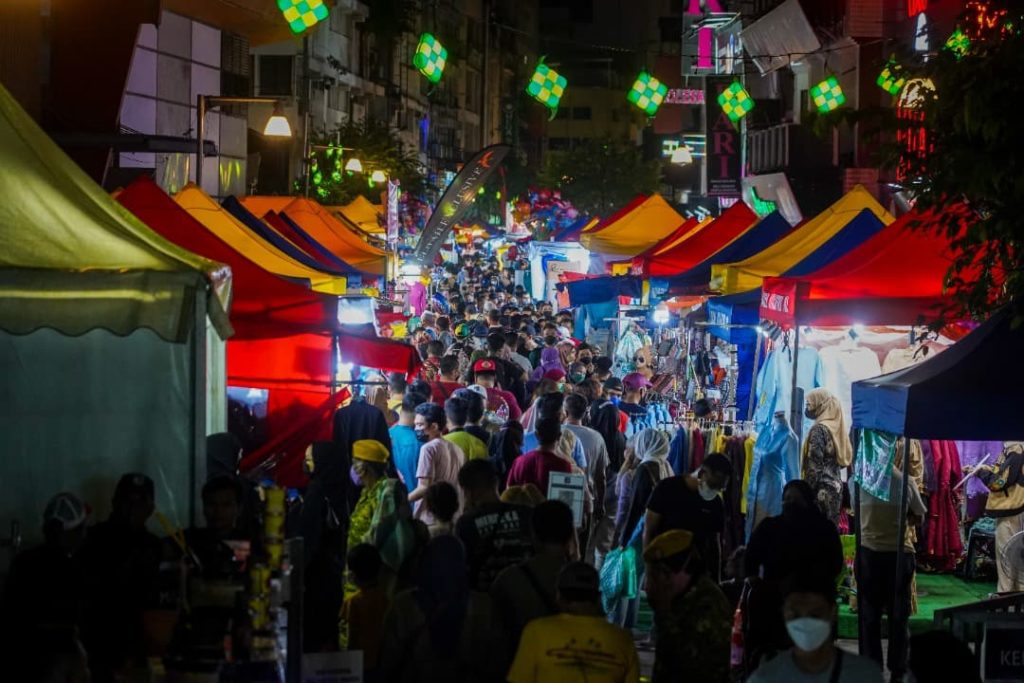 Malaysians usually start early and shop at the street market of Jalan TAR to stock up on Hari Raya basics such as clothes or food to avoid crowds ahead of Eid, which falls on April 22 this year. You wouldn't want to miss out on shopping at Jalan TAR, as the crowd and environment make it one of the best experiences in Ramadan!
4. Go To Weekend Bazaars at Central Market Kuala Lumpur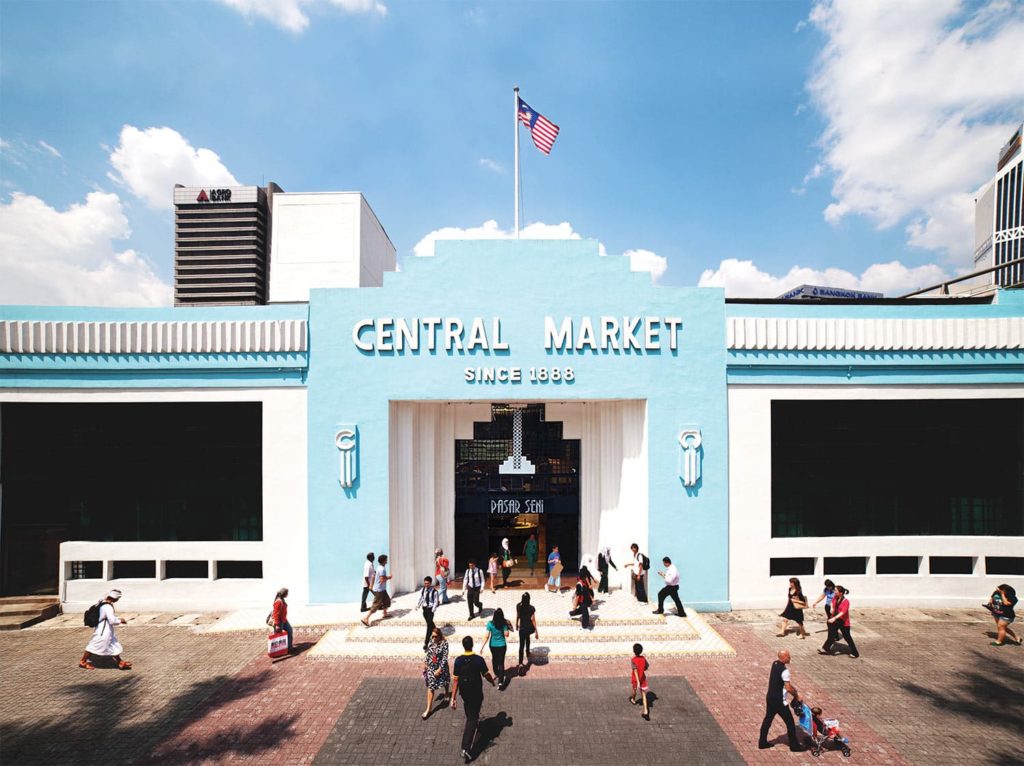 Another thing to do in KL for free during Ramadan is to go to Central Market, the perfect place for tourists and locals. Central Market is also known as Pasar Seni's popular spot thanks to the art-deco construction and attractive lanes emulating traditional Malaysian shophouses. That's also why Central Market is a one-stop hub for Malaysian culture, arts, and crafts!
These days, Central Market frequently hosts weekend events and bazaars such as Pasar Gadis and Pasar Seloka. This Ramadan month, many local brands have opened up booths, so show some love to local brands while you're there!
5. Visit the Tsutaya Bookstore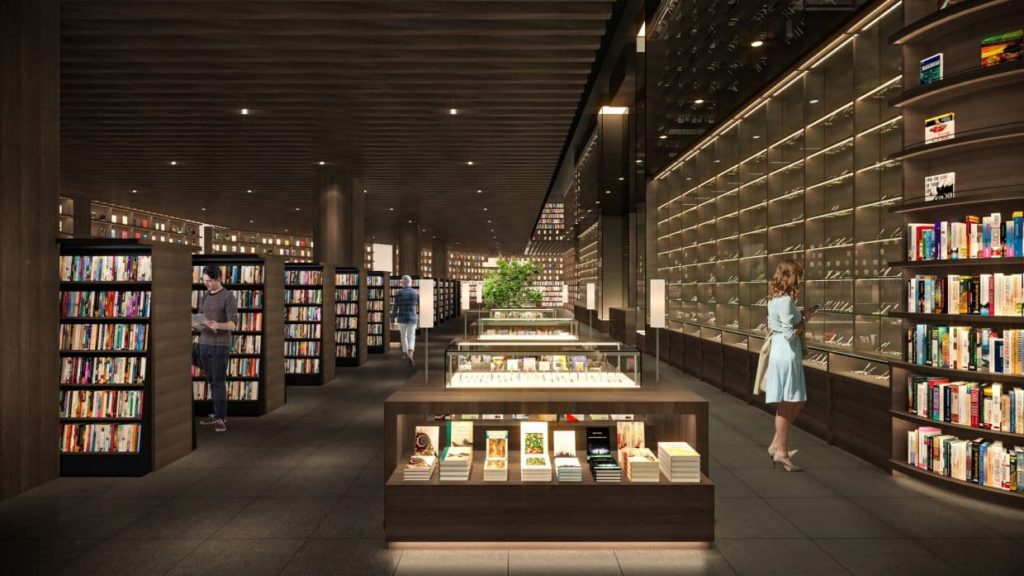 Are you seeking the best things to do in KL as a bibliophile? You should visit Tsutaya Books, a world-renowned Japanese bookstore company at Pavilion Bukit Jalil! There are so many interesting books to bury your head in while waiting to break your fast! Plus, you can find comfortable seats all around the bookstore too.
6. Walk Around the Park at KLCC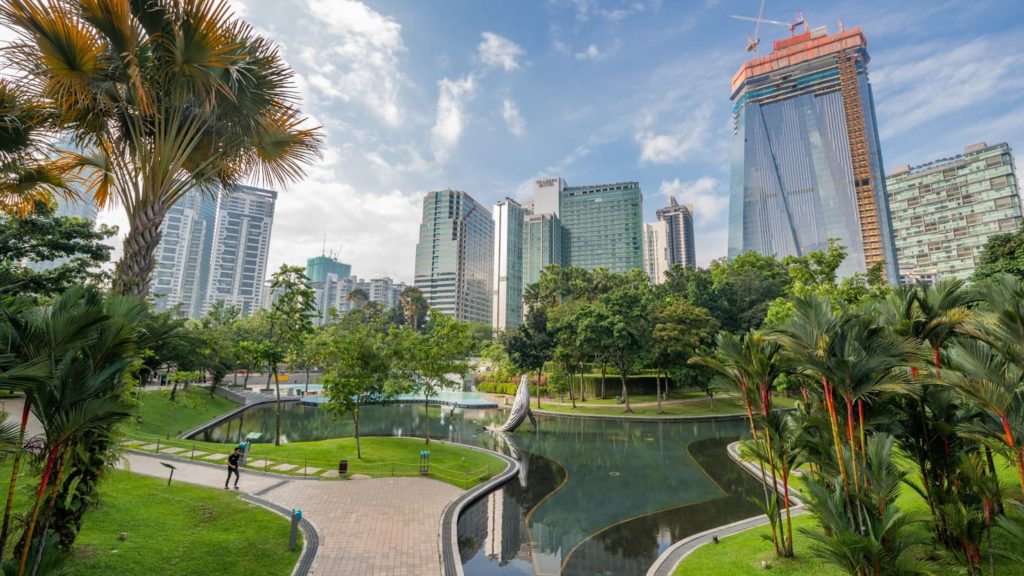 Walking around KLCC Park is one of the best things to do in KL in the evening! If you plan to take a break from the hustle and bustle of your daily life during Ramadan, you can walk here and be one with nature. KLCC Park is also located in the heart of Kuala Lumpur, so you can always go shopping and break your fast at restaurants in KLCC after your therapeutic walk!
7. Buy Flowers for Your Loved Ones at Lee Wah Florist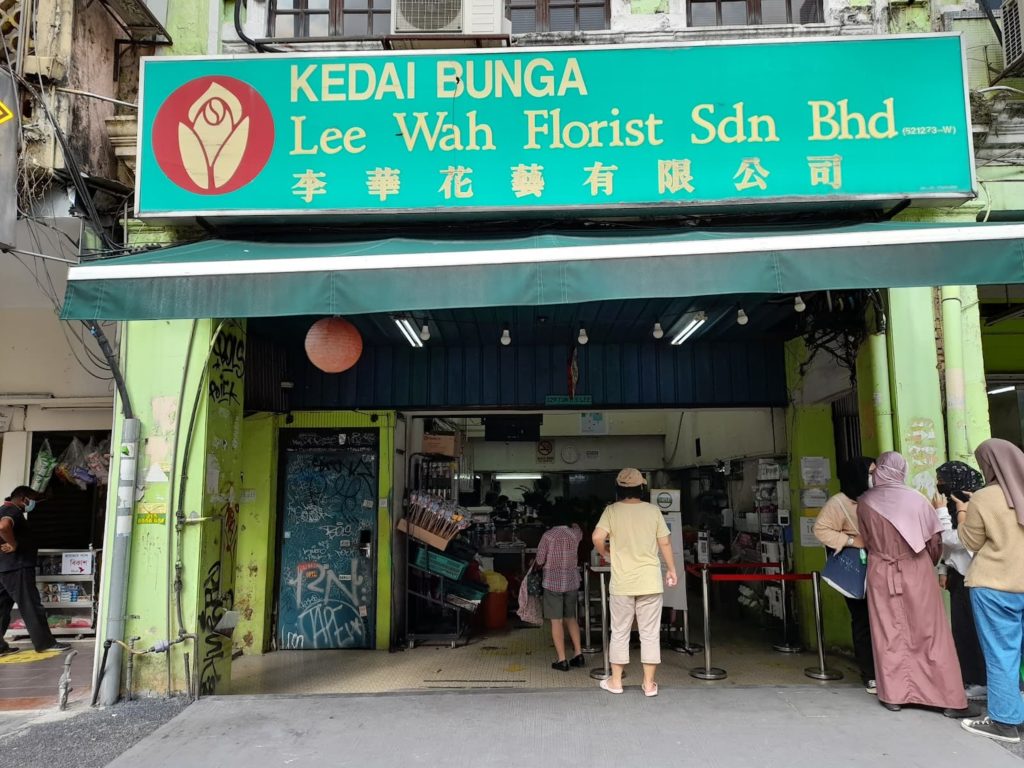 You probably have heard of this famous florist at Jalan Tun HS Lee that grew in popularity during the pandemic. Since Ramadan is a season of giving, consider surprising your loved ones with a gorgeous bouquet of flowers! From peonies to lilies, you can find various blooms for your loved ones.
8. Break Your Fast and Perform Tarawih at the National Mosque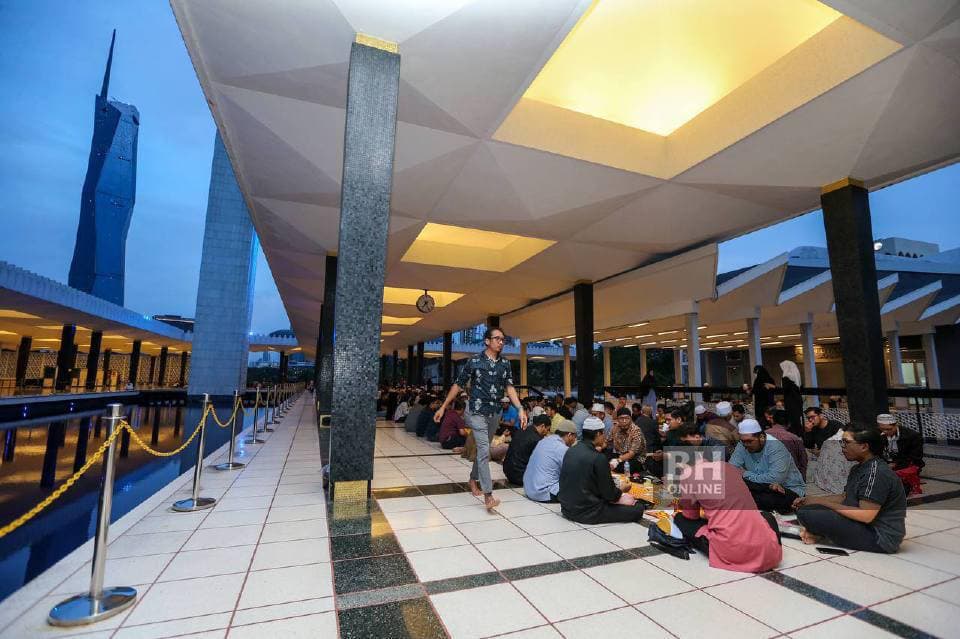 Every Ramadan, the National Mosque is often the major focus for local residents to break their fast. During the holy month, an estimated 1,000 city residents will visit the mosque, which also serves free iftar food. You should definitely experience gathering around with Malaysians in this beautiful mosque at least once in your life!
9. Shop for Ramadan Decorations at SOGO KL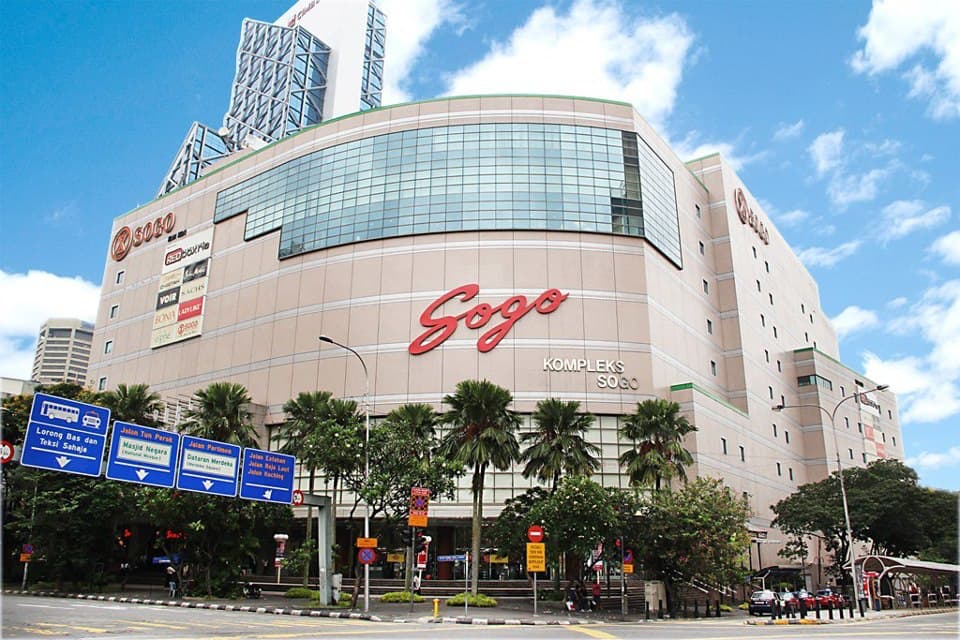 Another best thing to do in KL during Ramadan would be to drop by SOGO, Kuala Lumpur and get some Ramadan decorations shopping with your loved ones! Since SOGO is located at the heart of KL, you should drop by after shopping at the hot, sunny Jalan TAR!
10. Go Rollerskating with Your Besties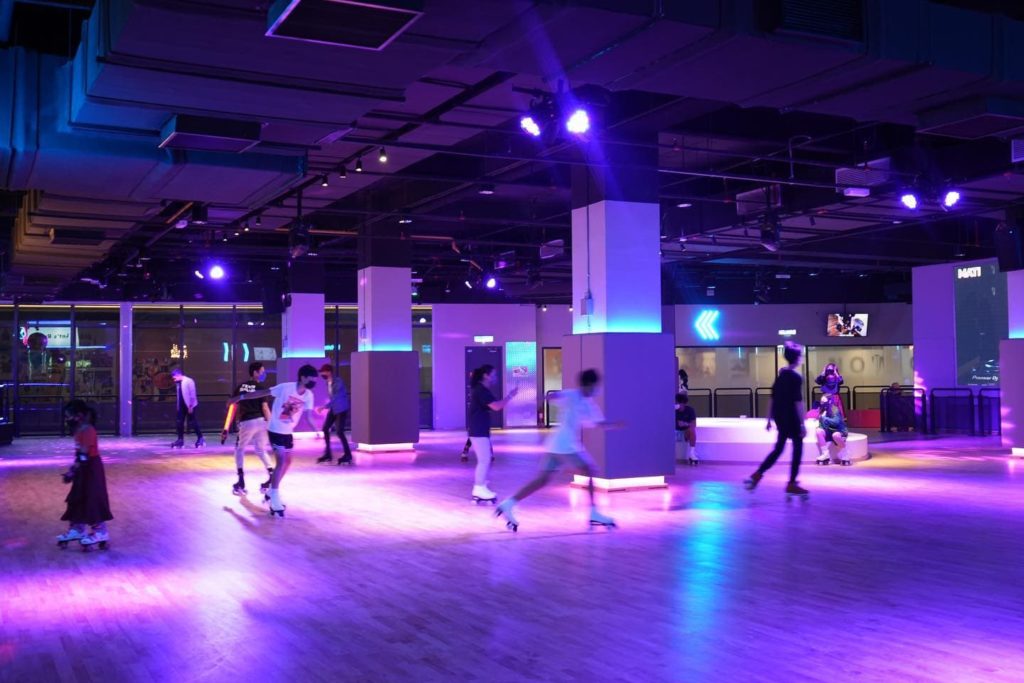 If you are active and want to have some fun without going out in the hot weather, consider skating Rollerwa at LaLaport Bukit Bintang City Centre! Whether you are a beginner or a pro, roller skating is one of the most fun things to do in KL with your loved ones. While there, don't forget to bring your own roller skates if you want to save RM3!
Wrapping It Up
Hopefully, this article gives you an idea of where to go during Ramadan. Check out our promos available during Ramadan and Raya in our app, with cashback and up to 40% off!