The administrative heart of the Malaysian government is located in Putrajaya, also known as the Federal Territory of Putrajaya. Initially, Kuala Lumpur served as the nation's administrative hub; however, Putrajaya took its place in 1999. The name Putrajaya was chosen in honour of Tuanku Abdul Rahman Putra Al-Haj, the first prime minister of Malaysia. The term "Putra" denotes excellence, while the word "Jaya" indicates government.
It is situated around 25 kilometres (km) south of Kuala Lumpur, the nation's capital. Putrajaya slowly developed into a futuristic city and now serves as the Federal Government's administrative hub.
How To Get To Putrajaya?
To travel to Putrajaya, we highly recommend driving around the city to get the most out of Putrajaya. If you have issues with your car, do not worry as you can rent with TREVO with just the tips of your fingers. When you rent a car with TREVO, you can have a stress-free holiday because you don't have to worry about transportation.
Besides renting a car with TREVO, you can now travel to Putrajaya with the new MRT Putrajaya line, also known as the PYL, the second MRT line in the Klang Valley. The journey from Putrajaya Sentral to Kwasa Damansara takes about 84 minutes. The PYL passes through a number of busy commercial and residential neighbourhoods, including Seri Kembangan, Sri Damansara, Kepong, Jalan Ipoh, Sentul, Jalan Tun Razak, and Jalan Ampang.
If you are wondering how to go to Putrajaya by LRT or how to go to Putrajaya from KL Sentral, we got you covered! All you have to do is take the KLIA Transit Train from KL Sentral Station. Two-way high-speed rail service is provided by KLIA Transit between KL Sentral Station and Kuala Lumpur International Airport (KLIA). It just takes 18 minutes, including transfers, to go to Putrajaya utilising the rail, which runs every 30 minutes and is priced between RM21 and RM29.
If you are planning a trip to Putrajaya, here are some of our recommendations of the best things to do in Putrajaya for you and your loved ones!
10 Family-friendly Things To Do & Eat in Putrajaya
1. Visit the beautiful Putra Mosque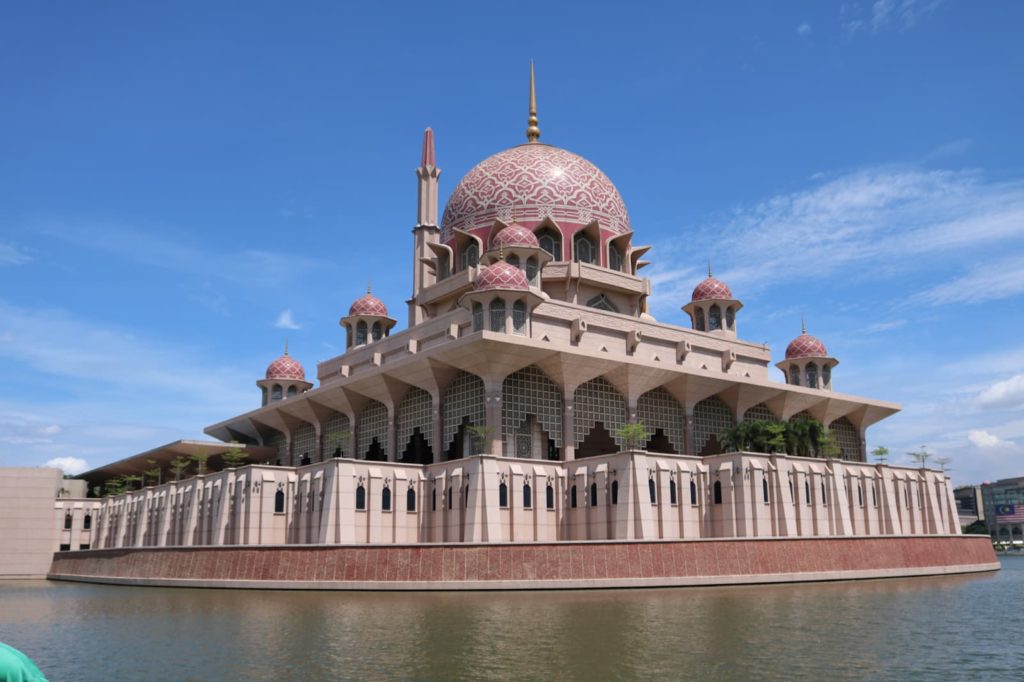 The structure, which is well-known for its desert-pink colour and stunning dome, is composed of reinforced fibreglass and embellished with pink and yellow glass tiles.
The construction of this enormous mosque is a clear example of how mosque design has evolved in Malaysia under the influence of Islamic architecture and traditional design.
This mosque, which is situated near Putrajaya Lake, has a main hall large enough to hold 10,000 people. You can perform your prayers here or if you are non-Muslim, you can enter to appreciate the beauty of Putra Mosque! Just ensure to dress appropriately.
Address: Persiaran Persekutuan, Presint 1, 62502 Putrajaya, Wilayah Persekutuan Putrajaya
Opening Hours: Monday to Sunday, 6:00am – 10:00pm
2. Take scenic photos at Seri Saujana Bridge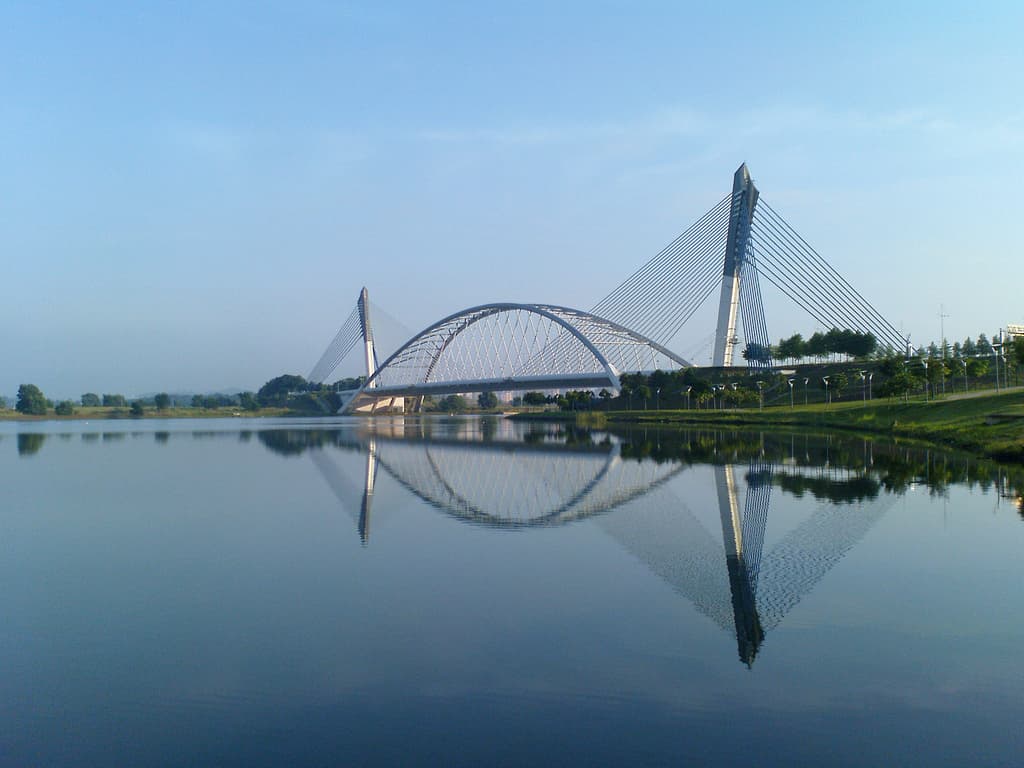 If San Francisco has the Golden Gate Bridge, then Putrajaya also has its own signature bridge, the Seri Saujana Bridge! Visiting this bridge is another thing to do in Putrajaya where you can capture beautiful photos of you and your loved ones with this magnificent bridge in the background!
Address: Lebuh Sentosa, Presint 4, 62100 Putrajaya, Wilayah Persekutuan Putrajaya
3. Breakfast at Karyabhara – The Hipster Cafe at Menara Shaftsbury Putrajaya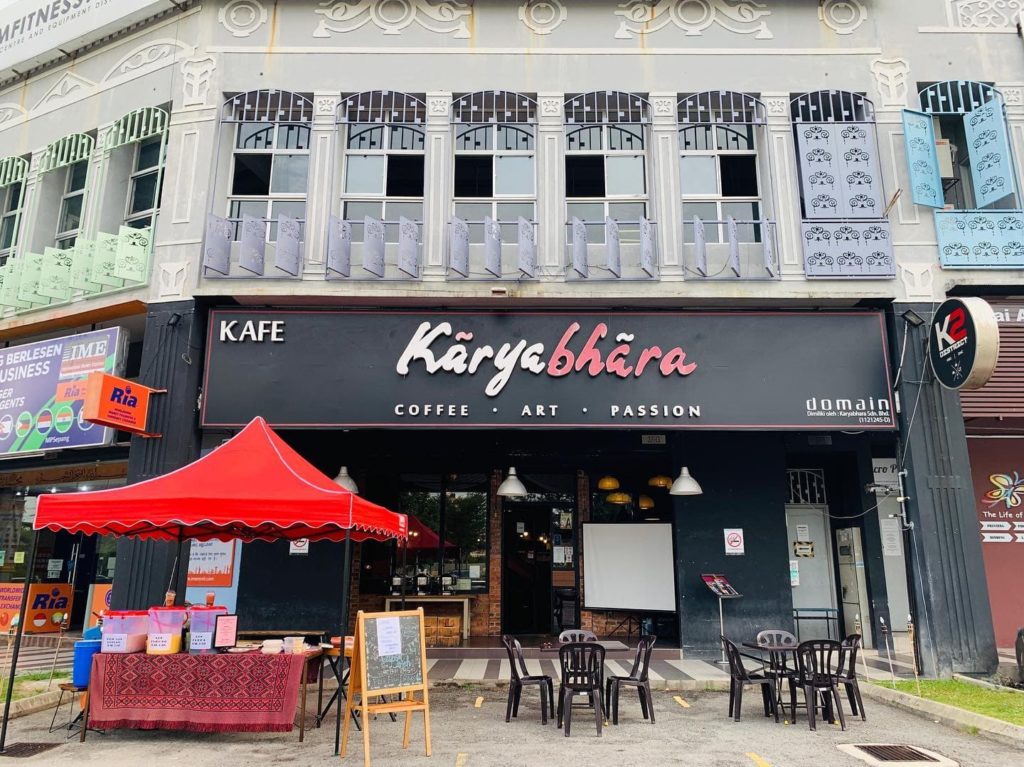 If you're unsure of what to eat in Putrajaya, you can start your day by eating breakfast at the Karyabhara Hipster Café, a café located in the Menara Shaftsbury building. The café serves the ideal breakfast food, including Mee Soto and the classic Nasi Lemak!
Address: LG-05, Menara Shaftsbury Putrajaya, Jalan Alamanda, Presint 1, 62000, Putrajaya
Opening Hours: Monday to Sunday, 10:00am – 9:30pm
4. Cycle around Putrajaya Botanical Garden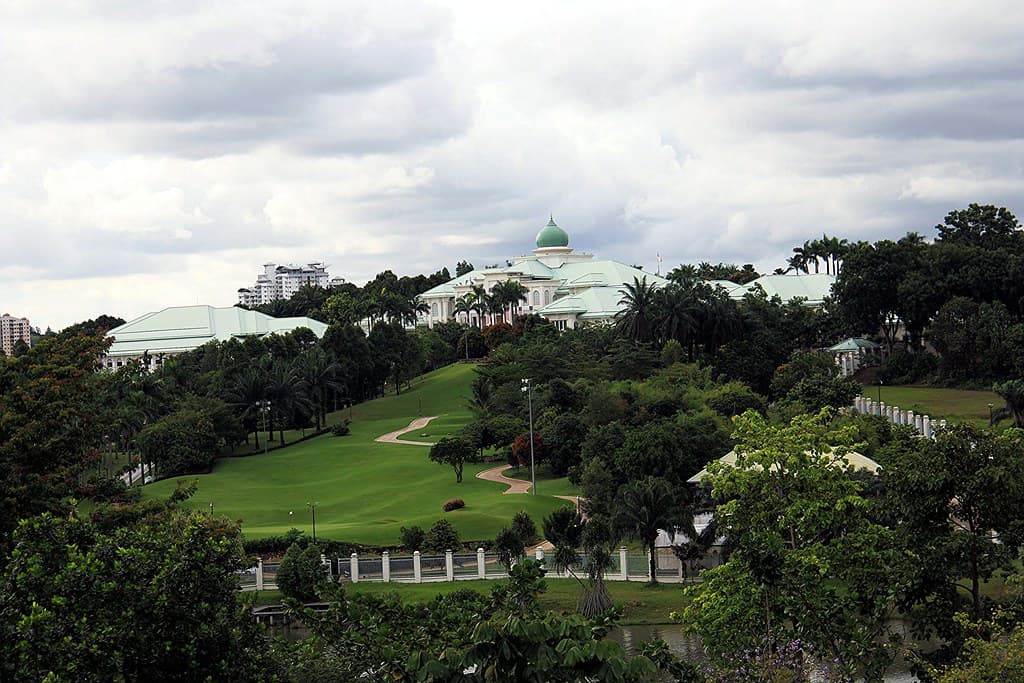 Cycling through the Putrajaya Botanical Garden, also known as Taman Botani Putrajaya, which was named one of Asia's Most Wonderful Gardens by the Royal Chelsea Foundation at the 2008 Royal Chelsea Flower Show in London, is another thing to do in Putrajaya.
The well-known Astaka Morocco (Moroccan Pavilion), which was influenced by Moroccan tradition and architecture, is also housed there.
The Putrajaya Botanical Gardens is best explored on foot or by bicycle; a stroll will take hours, especially if you stop frequently to take pictures of the countless exotic tropical plants and flora.
Address: f5, Jalan P9b, Presint 9, 62250 Putrajaya, Wilayah Persekutuan Putrajaya
Opening Hours: Monday to Friday, 10:30am – 8:00pm
Closed: Saturday and Sunday
5. Lunch at Zest Restaurant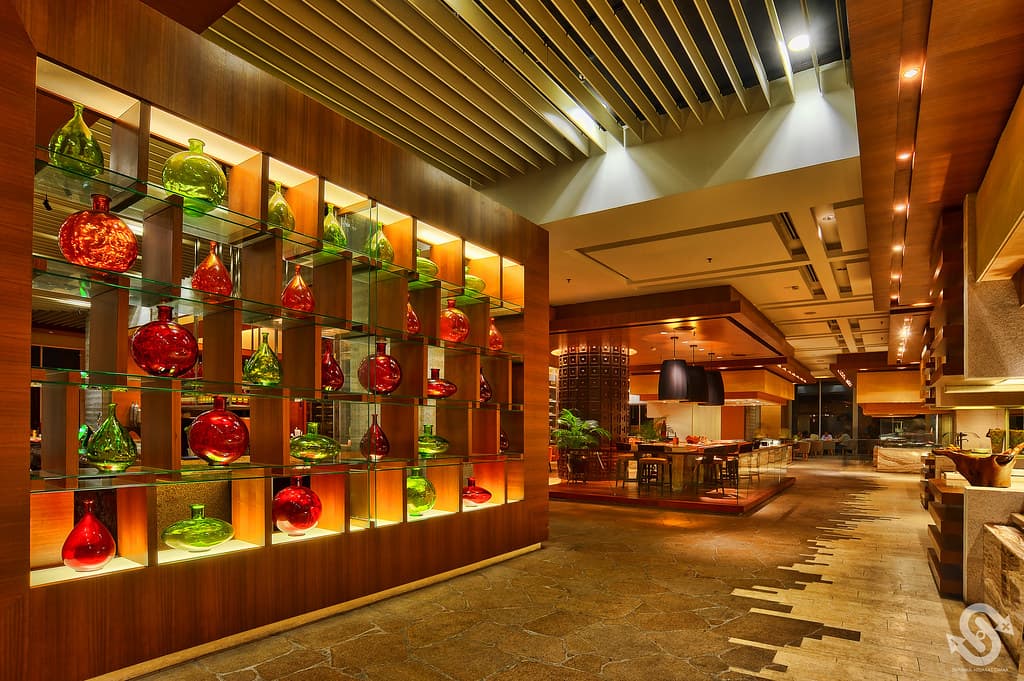 Enjoy a good, hearty lunch at Zest Restaurant with your loved ones after spending a hot day exploring Putrajaya's outdoors. This restaurant offers ala carte meals that'll suit anyone's tastebuds. Some recommended dishes include Nasi Goreng with Ayam Rempah and Grilled Lamp and Mushroom Soup.
Address: IOI RESORT CITY, Persiaran Utara, 62502 Sepang, Putrajaya
Opening Hours: Monday to Sunday, 6:30am – 10:00pm
6. Cruising at Cruise Tasik Putrajaya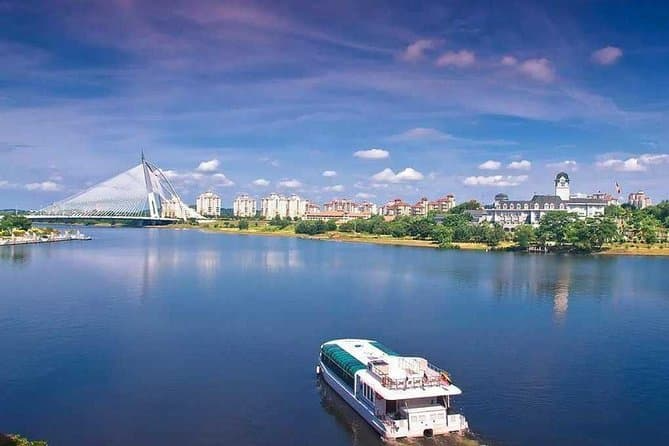 One of the night activities you can do in Putrajaya is the Cruise Tasik Putrajaya. The boats' wraparound windows, which extend from the armrest level to the ceiling, were designed and manufactured to give passengers a clear, unimpeded view of the lake while travelling in plush comfort.
You can walk up to the decks and feel the breeze on your face as the boat passes numerous breathtaking Putrajaya landmarks.
Address: Presint 1, 62000 Putrajaya
Opening Hours: Monday to Sunday, 9:00am – 7:30pm
7. Have a picnic at Taman Saujana Hijau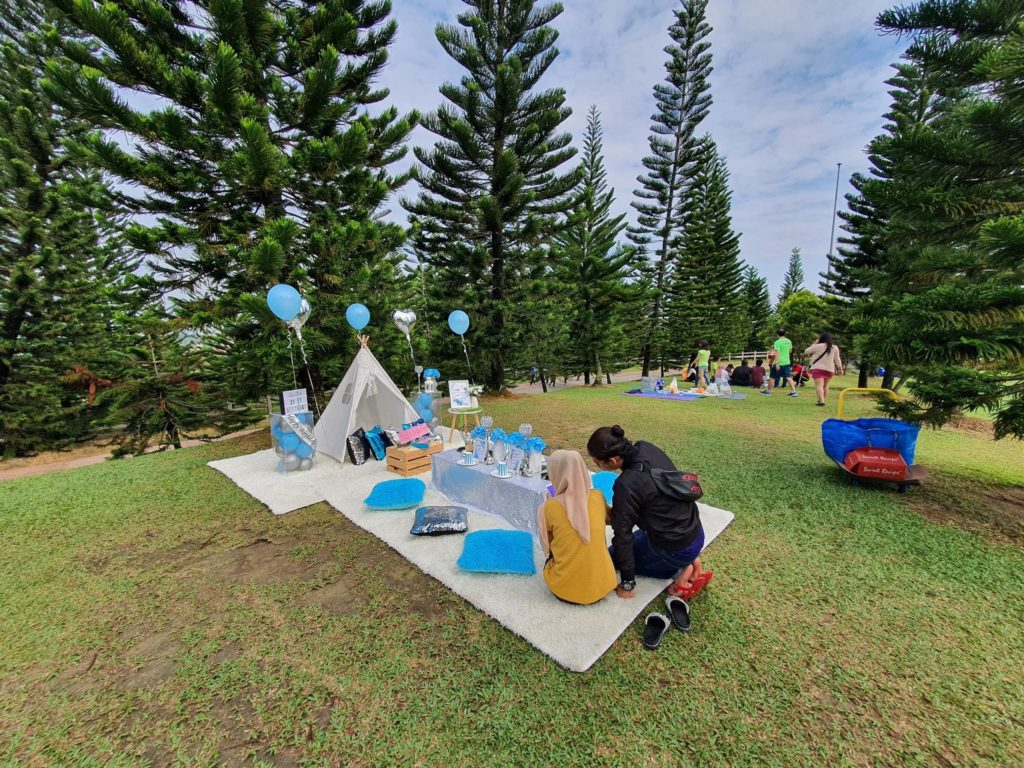 Taman Saujana Hijau in Precinct 1 Putrajaya is a must-visit if you would love to go on a picnic with your loved ones. The primary factor making this park even more popular is the European-like quality of its landscape.
The atmosphere is surrounded by pine trees, sunflowers, and vast spaces with lush grass. This location features three themes — a European garden, an English garden, and a Chinese garden — due to its size (47 hectares).
Taman Saujana Hijau is located near Cyberjaya as well, so if you're seeking things to do in Cyberjaya and Putrajaya, you can add this park to your list!
Address: Jalan P11, Presint 11, 62000 Putrajaya, Wilayah Persekutuan Putrajaya
Opening Hours: Monday to Sunday, 7:00am – 7:00pm
8. Teatime at Umai Cafe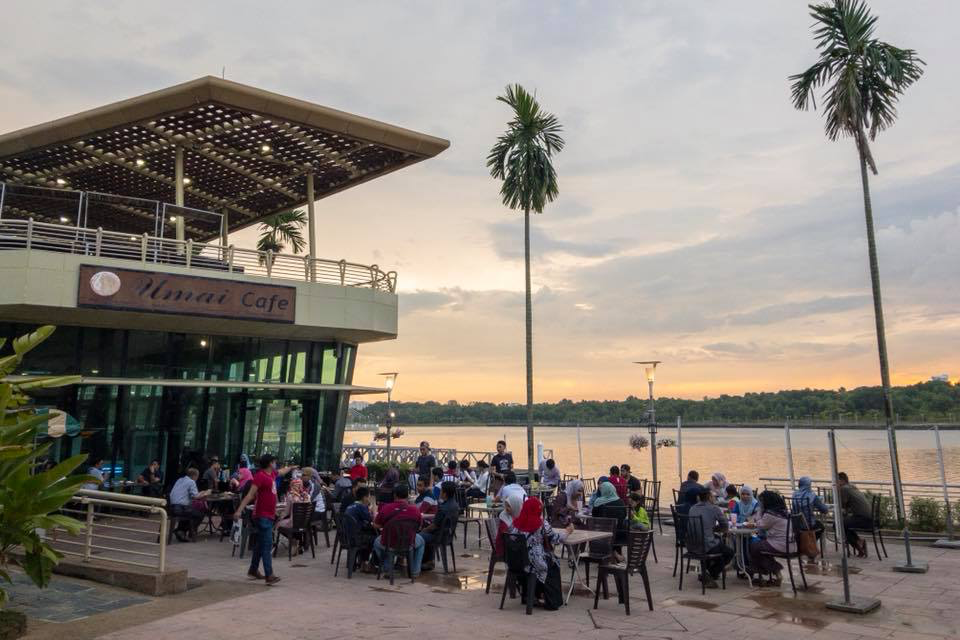 Consider having a tea break at Umai Café if you're still trying to decide what to eat in Putrajaya! Along with some of the most popular Western foods, Umai Café also serves a wide variety of delectable Thai, Malaysian, and Asian dishes.
This cafe also offers a variety of freshly made desserts, as well as cold and hot drinks such as milkshakes, coffee, tea, or juices.
Address: Bangunan ANJUNG Alaf BARU, 62675, Wilayah Persekutuan Putrajaya
Opening Hours: Monday to Sunday, 9:00am – 10:07pm
9. Experience Putrajaya Secret Garden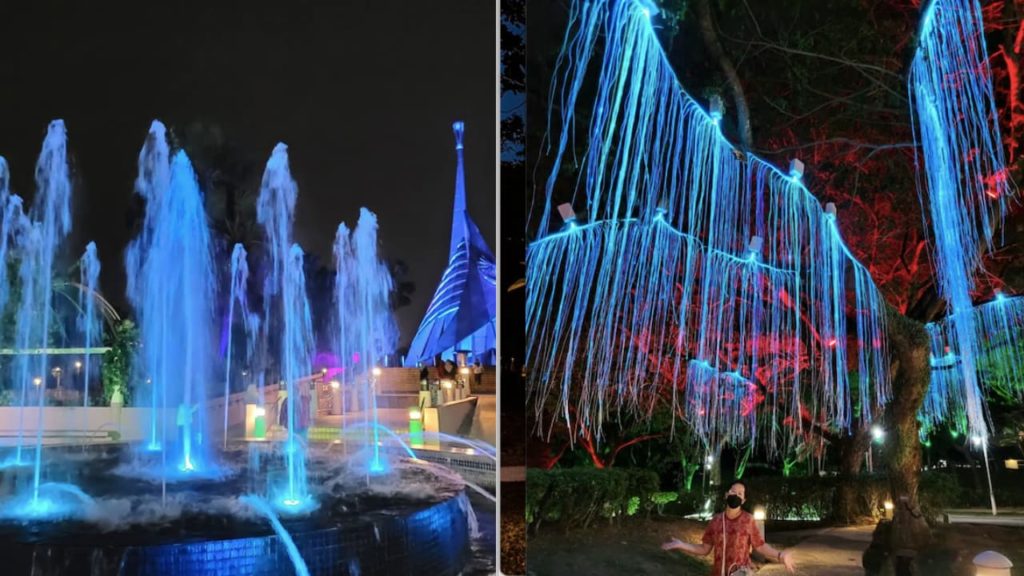 With its eye-catching array of lights draped over trees, bushes, and pillars, the Putrajaya Secret Garden opened its doors to the public, bringing colour and life to Putrajaya's nighttime landscape.
As the night falls, you may stroll through romantically illuminated paths holding hands with your loved ones while taking beautiful pictures at the garden's numerous Instagrammable nooks. Add this to your list of things to do in Putrajaya because the kids will love it too!
Address: Persiaran Sultan Salahuddin Abdul Aziz Shah, Presint 1, 62000 Putrajaya, Wilayah Persekutuan Putrajaya
Opening Hours: Monday to Sunday, 7:00am – 12:00am
10. Have dinner at Midori Japanese Restaurant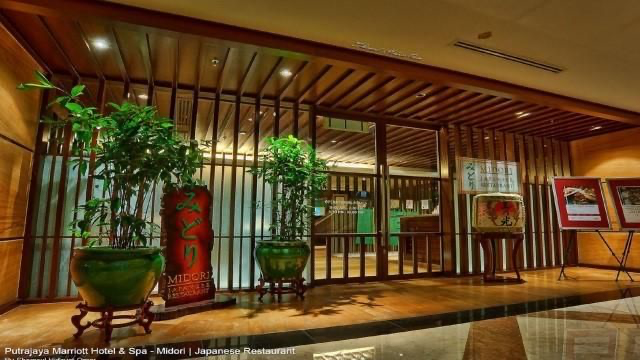 Visit Midori for Putrajaya's excellent dinner to round off your tour of the city. Midori is a Japanese restaurant inspired by the reigns of Tokyo and serves authentic Japanese food. Every Saturday night in Putrajaya, you can savour elaborately prepared bento boxes, à la carte entrées, or even a large buffet.
Address: IOI RESORT CITY, Persiaran Utara, 62502 Sepang, Putrajaya
Opening Hours: Monday to Sunday, 11:30am – 2:30pm, 6:30pm – 10:00pm
Explore Putrajaya with TREVO!
Don't worry if you have transportation problems when you intend to visit Putrajaya during the holy month of Ramadan; TREVO is here to help! You can reserve a car from their wide selection of vehicles and take your loved ones to see Putrajaya's stunning landmarks. Plus, you can enjoy 22% 𝗢𝗙𝗙 with the promo code 'HARIRAYA22' This promotion ends on the 21st May 2023, so better hurry and make your booking before it ends!